The Cast and Crew of 'The Big Bang Theory' Went Out With A Bang For The Final Flashmob of The Show's History
Published Wed Feb 20 2019 By Chester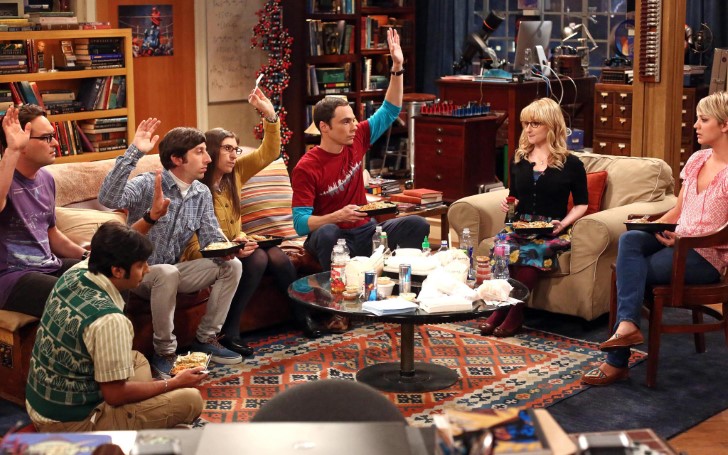 For the final flashmob of the show's history, the entire cast and crew of 'The Big Bang Theory' went out with a bang.
It has always been a tradition of The Big Bang Theory members to surprisingly perform flashmob to their audiences. However, this Wednesday, the performance was something different and special, as it was the last time all the members performed together in their 12 years of glorious journey.
On February 13, all the cast and crews members of Big Bang Theory surprised the producers, writers, and audiences by performing their final Flashmob dancing on Backstreet boy's hit song 'Larger than life'. The dance was performed as an expression of gratitude towards the entire production team and audiences for their enormous love and support.
Kaley Cuoco better known as Penny later opened about the special flashmob performance quoting,
"The actors and crew members rehearsed for months, keeping it confidential from writers and producers."
All the Big Bang stars such as Simon Helberg (Howard), Jim Parsons (Sheldon), Kaley Cuoco (Penny) Mayim Bialik (Amy) and Melissa Rauch (Bernadette) gave a powerful performance wearing a white hat along with the number 12 written on it which represented their 12 years of anniversary.
The performance was lit which ended with a big bang as all the supporters and fans enjoyed the show dancing along with the crew members. Cuoco later posted a video from the fan perspective thanking @ashleyaubra for the clip.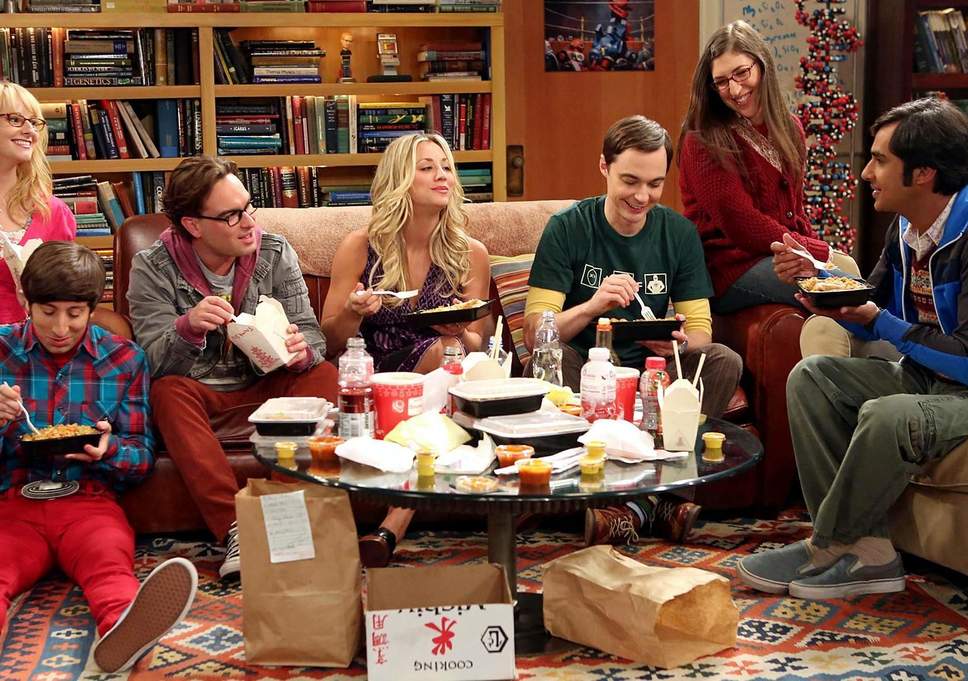 Those good old vibes
SOURCE: Independent.co.uk
Unfortunately, show creator Chuck Lorre and Johnny Galecki (Leonard Hofstadter) could not join the epic performance. Leonard was left out because of his ankle injury, and Chuck facetimed even though he couldn't appear on person.
Check out: Modern Family Stars Reaction To Announcement 'Show isEnding'
The CBS comedy show "The Big Bang Theory" definitely shared lots of moments and memories among the crew itself and fan followers during its 12 years run. Kaley Cuoco and co-stars shared their feelings admitting, the end already brought tears in their eyes. Similarly, fans expressed their love and sorrow with several tweets.
@sheilahemel commented:
"Very emotional 😭... last season. Love all of you. Been watching since day 1."
@aniitasaa commented:
"I'm going to miss them a lot, I do not want it to end😭😭😭"
@zu_alexita commented:
"Thank you very much for all the entertainment that you have given us for all these 12 years ... they will always be in the heart and memory of us, your fans, as the best sitcom in the world"
The end of Big Bang definitely made all the fans and followers sad and emotional though we will definitely appreciate a decade long fun journey and laughter the sitcom brought us. This remarkably fun series will always and forever remain in our heart.
-->