Kaley Cuoco Tells Everyone She Is Not Pregnant
Published Fri Dec 21 2018 By Tess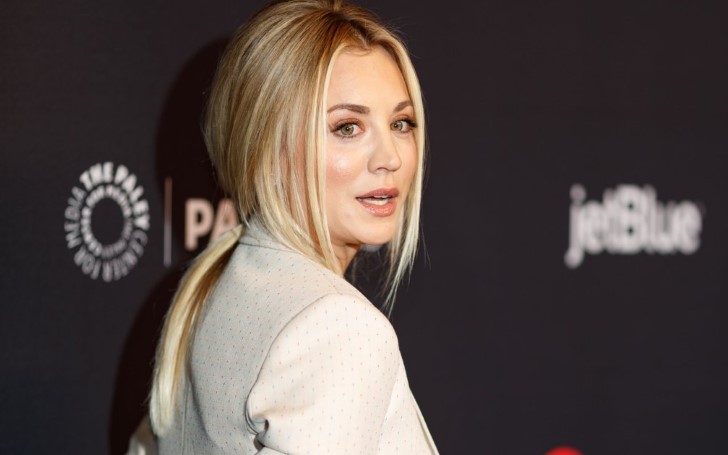 After Instagram trolls claimed the Big Bang Theory star Kaley Cuoco was pregnant she rightfully told them to "shut up".
The Big Bang Theory star Kaley Cuoco is turning her attention to people who commented on her appearance in a recent Instagram post.
On Tuesday, the actress posted a photo of herself with her sister Briana Cuoco, at the InStyle awards in which she received a comment that said she looked pregnant.
Source: Instagram
Later, the 32-year-old star fired up her Instagram posts through a video asking the trolls to shut up. She addressed the ridiculous comments she received on her photos through a rant on her Instagram story.
Also, see: Oprah Winfrey and Steve Harvey Shoot Down the Idea of Hosting Oscar 2019
In a video posted to her Instagram Stories on Tuesday, the actress revealed she was receiving comments that said she "looked pregnant."
She said as she sat in her car alongside husband, Karl Cook.
"So, because I'm in traffic I thought I'd take this time to comment on some Instagram trolls. I posted a picture this morning of my sister and I from an event last night and people said I looked pregnant."
Also read: Orange is the New Black' Star Made New and Explosive Allegations About Academy Award Winning Mentor
Cuoco continued.
"Now, would you ever walk up to someone on the street or at an event where they're obviously dressed up and say, "Are you pregnant?" It's just so comedic and shocking that people would ask that. I'm not pregnant. I guess it was a pregnant angle. Seriously, shut up."
You may also like: Parineeti Chopra Announced About her Marriage With Charit Desai
The actress, who is about to finish up a 12-season run of The Big Bang Theory, finished by asking her social media followers to, "be nice".
-->