Orange is the New Black' Star Made New and Explosive Allegations About Academy Award Winning Mentor
Published Fri Dec 21 2018 By Tess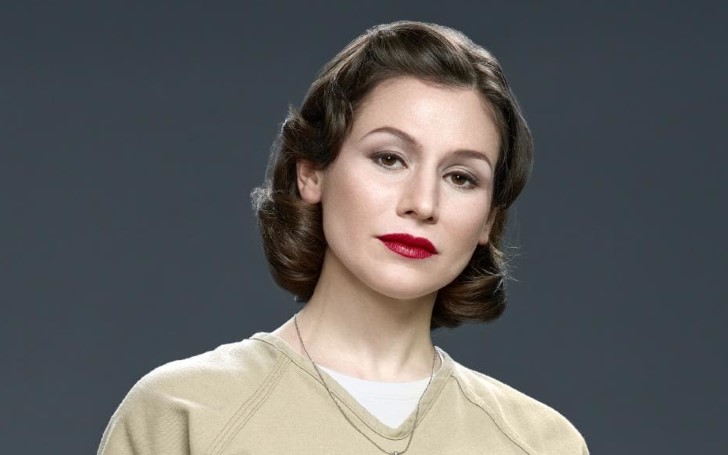 "Orange is the New Black" star made an explosive allegation on Australia's national broadcaster against the award-winning theatre actor Geoffrey Rush.
"Orange is the New Black" star Yael Stone has followed up with the allegations detailing the inappropriate behavior by her former mentor Geoffrey Rush in an explosive 45-minute interview on Australia's national broadcaster. Prior to the interview, Stone had aired the allegation of sexual misconduct through The New York Times on Sunday night.
Through The Times and now on her interview, Stone alleged that Rush danced naked in front of her in their dressing room and used a mirror to watch her while she showered and occasionally sent erotic text messages while starring opposite to rush on stage in "The Diary of a Madman" in 2010 and 2011.
In her interview with ABC, she explained the instance of his inappropriate behavior which included Rush being caught attempting to watch her while showering from the adjacent shower.
"I looked up and saw a small shaving mirror being held over the top of the cubicle, to be used in a way to look down at my naked body. I believe it was made in the spirit of a joke. The fact is it made me incredibly uncomfortable. I think I dealt with it by words to the effect of, 'bugger off, Geoffrey'."
Also see: Parineeti Chopra Announced About her Marriage With Charit Desai
The reason behind her public revelation was to help compel change Australia's defamation law which puts the burden of proving the validity of any allegation to the publisher.
Stone expressed her distress in a phone call with an editor of The NewYork Times regarding the cost of speaking publicly as a #MeToo movement in Australia. She is worried that Australia's defamation laws will drag her into a legal and financial quagmire.
"I know I have truth on my side you can see in all of my communications with you that there's an element of terror. The same power dynamics present in #MeToo stories are reflected in a legal system that favors the person with a good deal more money and a good deal more influence and power."
Similarly, a young stage actress who played Rush's daughter Cordelia in Sydney theatre later named as Eryn Jean Norvill informally made a complaint last year to the Sydney Theatre Co. over Rush's inappropriate behavior. However, it later alleged her of being the star witness in defamation of Rush and the theatre which employed her.
After the entire unfortunate process, Rush is apparently happily waiting for the court's decision.
Through Stone's courageous outburst she attempts to speak not just for her career but to the careers of those who face similar burdens.
You may also like: The Bachelor's Matty J and Laura Byrne Announced They Are Expecting Their First Child Together
However, the reality for Stone and others like her is that she still faces an Australian legal system where the burden of proof in defamation is on the publisher to prove that the allegations against the plaintiff are true, not the reverse as it is almost everywhere else.
-->