The Bachelor's Matty J and Laura Byrne Announced They Are Expecting Their First Child Together
Published Mon Dec 17 2018 By Jessica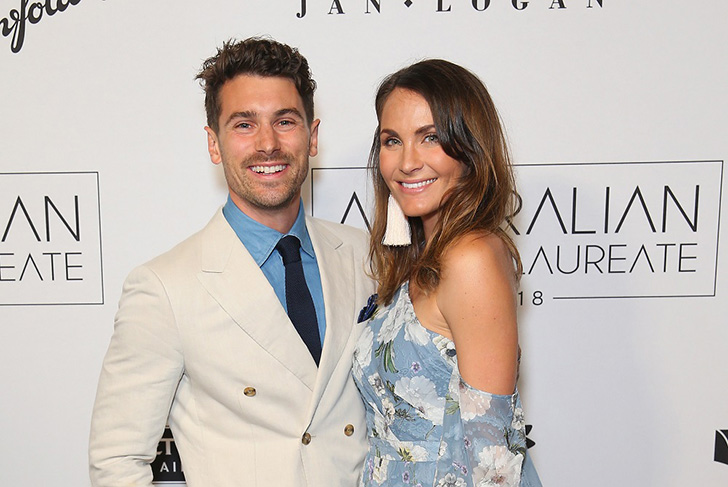 The Bachelor's former stars Matty J and Laura Byrne are expecting their first child together after going through a miscarriage earlier this year.
Some exciting and good news for the former bachelor's couple; Matthew David Johnson
aka Matty J and Laura Byrne. Laura and Matty both recently announced on their Instagram that they are expecting their first child together.
Matty reportedly confirmed that he is excited to start a family together with his partner Laura. Looks like our reality TV star is actually terrible at keeping secrets. That is exactly what Matty said on his Instagram.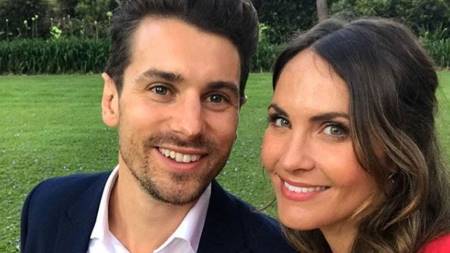 SOURCE: Hit Network
In the pregnancy announcement post, he enthusiastically told his fans that he was excited to let everyone know about the happy news. He reportedly captioned the picture with:
"I'm so bad at keeping secrets so I'm EXTREMELY excited to let everyone know, we are having a little baby! @ladyandacat I love you more than words can describe and I can't wait to start our family together. WE ARE GOING TO BE PARENTS!!" - Matty on his Instagram
In the shared picture, Matty was sharing a passionate kiss with Laura. The both of them are holding a sonogram picture of their growing fetus.
You may also like: Why Gayle King isn't Expecting a Christmas Present From Oprah Winfrey?
Likewise, Matty, Laura didn't hesitant on the news either. Laura too went on her Instagram to share the joyful news to their fans.
After all, Laura previously suffered a miscarriage earlier this year in June.
In the shared picture by Laura, she was carried by Matty on his shoulder, where one of her hands is raised up in the sky saying it's a little wave at everyone, whilst her other hand is holding the sonogram picture. In the caption, the soon to be mom excitedly said:
"WE ARE HAVING A BABY🎉 👶🏻 !!!!Old mate @matthewdavidjohnsonand I are beyond excited to finally be able to share that I'm cooking an orange sized baby Johnson-Byrne. Happy doesn't even come close ❤️"
The beautiful star also further revealed that she is 15 weeks pregnant.
Also read: Television Personality JWoww and Roger Mathews Confirms They are Divorcing
The great thing about the pictures is it exists a huge smile on their faces. Aww.
As a matter of fact, the couple is going to give birth to a baby boy. Consequently, the couple is too super excited to bring their first child to the world that they even named him already; Johnson Byrn.
In addition to their happiness, they have been receiving tons of best wishes and congratulations from their fans.
See also: Ariana Grande and Kanye West are Currently Battling, Ariana Grande Apologizes To Kanye West
Besides, Laura and Matty met on the reality TV show and has been together for the last eighteen months. But the couple is not married yet. As per Matty, they don't want to rush things soon at the time.
Furthermore, in 2018, the couple revealed their engagement plans. We hope to see them soon as a married couple.
-->