Television Personality JWoww and Roger Mathews Confirms They are Divorcing
Published Sun Dec 16 2018 By Jessica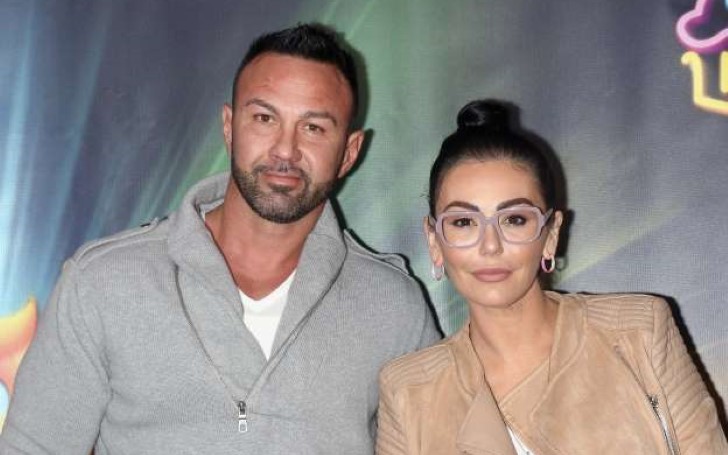 Reality star JWoww and Roger Mathews have confirmed their divorce officially ending their marriage of three years.
MTV's Reality TV star Jennifer Lynn "Jenni" Farley more popularly famous as JWoww and her partner Roger Mathews are separating confirming their divorce. It was reported that Jenny filed for a divorce from his now ex-husband Roger.
It was only around a couple of months back when the rumors of the couple split hit. Still, at the time, it was stated that Roger wasn't staying back and letting his wife go. Roger even said that he was winning his wife back but too bad, that couldn't perhaps happen.
See Also: Nick Jonas Heads Back to the U.S. After Marrying Priyanka Chopra in India
The news was confirmed by Jenny saying that she has filed for a restraining order against her husband and that the divorce procedure is still on. Jenny even shared a post regarding their separation on her Instagram feed saying:
"While we have chosen not to comment further, we will note that a judge immediately ruled in Jenni's favor and issue a temporary order of protection last night."
It was also stated that Jenny is also fighting for the custody of their two kids; Meilani and Greyson.
You May Also Like: Selena Gomez Sent Private and Personal Birthday Gift to Taylor Swift
Besides that, Roger also posted many videos on his Instagram mentioning that he misses his kids. As a matter of fact, Roger called Jenny as hate-filled in one of his videos and broke down in tears regarding how she is keeping his kids away from him.
In his another video, he also mentioned that Jenny would reportedly hurt herself and blame the cause on him on which, Roger even called the police to end the issue.
The 42 years old TV star also said in between trembling voice and tears that every day he would wake up with his son next to him, clarifying his son wasn't with him this time.
Also Read: Kate Middleton Rumoured To Be Pregnant And Expecting Fourth Child
Jenni and Roger met on the set of the reality TV show Jersey Shore. The couple married in October 2015 and was together for nearly three years.
On the bright side, their fans consoled them through the comments and sent prayers to work on their family issues.
-->