The Big Bang Theory Star Mayim Bialik Says She Was 'Surprised' By One Particular Scene
Published Fri Feb 22 2019 By Tess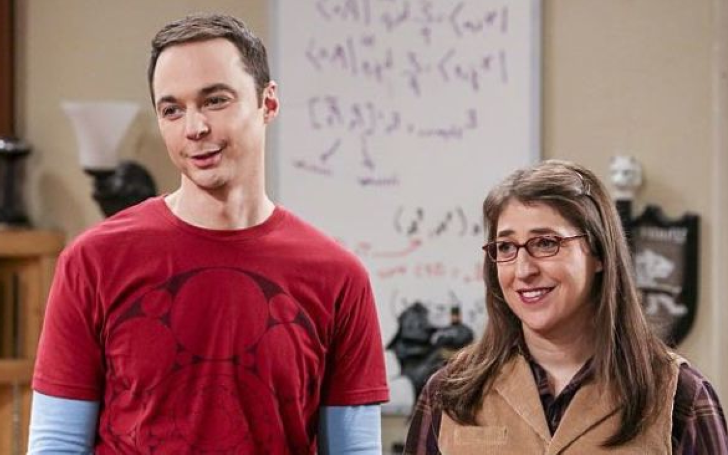 The Big Bang Theory star Mayim Bialik was surprised by a particular scene in the show.
With the end of the beloved sitcom after twelve seasons, The Big Bang Theory cast is now reminiscing some of the best moments from the show.
Over the past few years, the story was revolving around the evolving romance between Sheldon Cooper and Amy Farrah Fowler.
Eventually, by the end of season 11, the two made their way to the bedroom, which the actors Jim Parsons and Mayim Bialik never thought was possible.
See more: The Cast and Crew of 'The Big Bang Theory' Went Out With A Bang For The Final Flashmob of The Show's History
Talking with CinemaBlend, Balik says the twist in the story came out as an utmost shock.
"I was honestly surprised that Sheldon and Amy had coitus when they did. I think Jim and I were both kind of surprised that that happened. I don't know that I would do it differently."
The actress further added:
"As an actor, let the writers really dictate your character, I do not necessarily have an independent mind for Amy."
The actress recently revealed she does not watch the show herself and does not allow her children to look at it either.
The longest-running multi-camera series in TV history The Big Bang Theory primarily debuted in 2007, received 52 Emmy nominations and 10 wins to date, is about to conclude with 279 episodes.
Don't miss: The Big Bang Theory Cast Gets Emotional as the Series' End Nears
The final episode of Big Bang Theory with an hour-long special comprising two episodes aired on CBS in the US and E4 in the UK yesterday.
-->