Is Lori Loughlin's Daughter Olivia Jade Giannulli Under Federal Investigation?!
Published Mon Apr 22 2019 By Jessica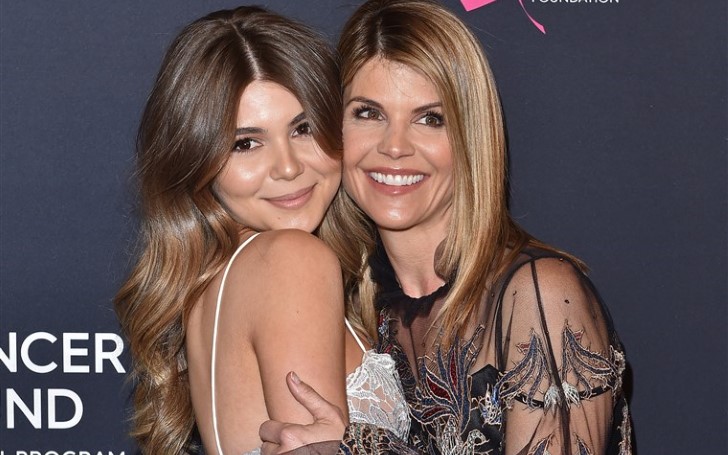 Olivia Jade Giannulli could be under federal investigation following her parent's involvement in the recent college bribery scandal.
It's been reported that the daughter of Lori Loughlin, social media influencer Olivia Jade Giannulli, 19, might have to face interrogation under FBI since her mother did not plead guilty to the charges carried against her.
The 'Full House' alum who still remains stubborn and confident that she will win the case drawn against her is facing the charge that claims that she conspired to commit the fraud to let her daughters get admitted into the prestigious college. Daughters Olivia and Isabella Rose Giannulli, 20, both attend the University of Southern California.
Recommended: Following New Charge Lori Loughlin Potentially Facing 40 YEARS In Prison!
Olivia and Isabella alongside other children of the guardians who were involved in the college bribery scandal have been sent a target letter from the Department of Justice that suggests them in being involved in the ongoing investigation.
Lori Loughlin pictured with daughters Olivia Jade Giannulli & Isabella Rose Giannulli.

SOURCE: The Duran
The letter also sent the notification to the students that they could also become the targets of the criminal warrant. However, no students allegedly involved in the scandal are charged so far.
Also see: Olivia Jade Giannulli was reportedly on USC official's Yacht in the Bahamas when Scandal Broke
According to a report by the Daily Mail, a source revealed to the news outlet that the daughter is not so in danger, further claiming: "The U.S. Attorney's Office for the District of Massachusetts] is making it pretty clear that they have evidence that very strongly suggests she knew of the illegal plot."
Lori Loughlin pictured with daughters Olivia Jade Giannulli & Isabella Rose Giannulli.

SOURCE: Elle
Meanwhile, Isabella who previously had her Instagram account private had deactivated her account. Both Isabella and her sister have been avoiding the public eye and kept their personal life more private ever since the scandal broke. And whilst Olivia has reportedly distanced herself from her family, Isabella is said to be still on good terms with them.
On the other hand, multiple beauty and cosmetics brands including Sephora have canceled their endorsements deals with Olivia. She is also expected to have dropped out of USC in a fear of facing bullies.
Various outlets also previously revealed that Olivia is very mad at her parents after she learned about the crime and that if she had known about it and its consequences, she wouldn't have gone for it.
Don't miss: Olivia Jade Blames Her Parents For Ruining Her Life
William Moran, a lawyer who examines at the Otterbourg firm claims that she might face some time behind the bar if proven she was aware of the whole thing set up by her parents.
-->