Olivia Jade Giannulli was reportedly on USC official's Yacht in the Bahamas when Scandal Broke
Published Fri Mar 15 2019 By Tess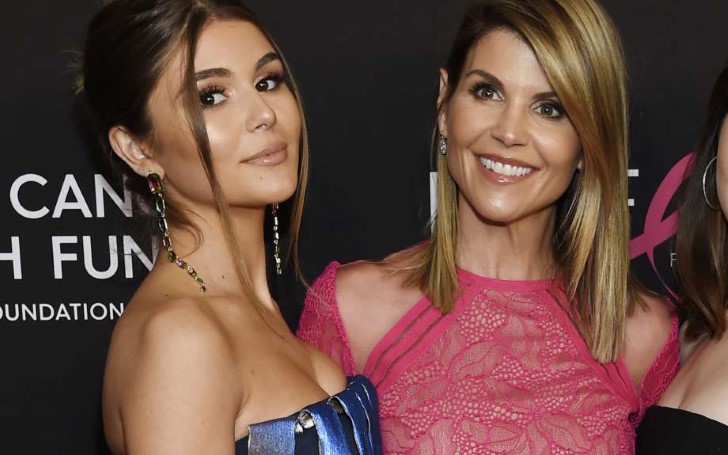 Olivia Jade Giannulli was spending spring break on USC official's Yacht in the Bahamas amidst the college admission scandal.
While Lori Loughlin flew to Los Angeles in the wake of college admission scandal her daughter Olivia Jade Giannulli was busy spending spring break on USC official's Yacht in the Bahamas.
According to TMZ, when Loughlin took a flight from Canada to LA to surrender to the authorities, the 19-year old was on billionaire Rick Caruso's yacht with his daughter Gianna Caruso.
"My daughter and a group of students left for spring break prior to the government's announcement yesterday. Once we became aware of the investigation, the young woman decided it would be in her best interests to return home."
Rick doesn't hold any authority over keeping Olivia Jade or any of the other students involved in the college. As per the reports by TMZ the university president will decide whether they deserve to stay in the college.
Olivia Jade Giannulli was spending spring break on USC official's Yacht
SOURCE: Variety
According to a statement to Buzzfeed by USC officials, they will investigate every individual's case thoroughly before deciding whether to accept the admission or cancel it.
"We will make informed, appropriate decisions once those reviews have been completed. Some of these individuals may have been minors at the time of their application process."
A USC spokesperson further revealed of conducting a "case-by-case review of current students and graduates that may be connected to the scheme alleged by the government."
In the FBI's investigation of massive bribery, document fabrication, and money laundering, Lori Loughlin was amongst 50 people charged for the bribery scheme.
Read more: Officials Demand Apology after Pete Davidson Jokes on 'SNL' about the Catholic Church
According to the court reports, Loughlin and her husband fashion designer Mossimo Giannulli is charged for conspiring mail fraud and honest mail fraud where they allegedly paid $500,000 to make her daughter look like a rower.
As per the documents, the couple, who were both indicted, "agreed to pay bribes totaling $500,000 in exchange for having their two daughters designated as recruits to the USC crew team — despite the fact that they did not participate in the crew — thereby facilitating their admission to USC."
Loughlin and her husband were released on Wednesday after posting $1 million bonds.
Recently, Lori Loughlin lost a TV gig while her daughter lost a sponsorship deal following the recent massive college bribery scandal.
Don't miss: Lori Loughlin Roped in an Alleged Admission Scam; Deletes Social Media account
Apparently, Loughlin is permitted to travel to British Columbia, where she has filming projects in Vancouver, but must surrender her passport in December.
Loughlin is to face charges in Boston Federal Court on March 29.
-->