Lori Louglin Roped in an Alleged Admission Scam; Deletes Social Media account
Published Wed Mar 13 2019 By David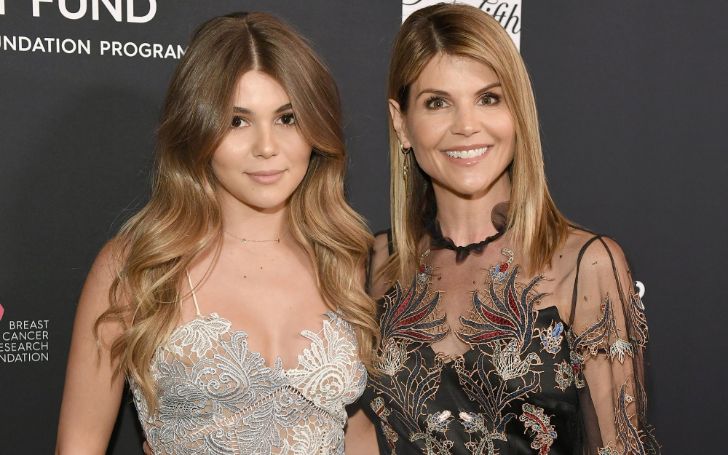 Full House actress, Lori Loughlin deletes her Twitter and Instagram account following her arrest warrant endowed by the local officials
Lori Loughlin, best known for the portrayal of Rebecca in the ABC series, Full House (1988-1995) is clearing all the traces from her social media after the 54-year-old actress was charged in the college admission scandal on Tuesday morning.
When the news of Loughlin's alleged misconduct in the college admissions came out in public, her twitter account was indulged with cascades of hateful comments and backlashes.
Loughlin then had no other way but to delete her Twitter as well as the Instagram handle. Sources have it that Loughlin and her husband Mossimo were among more than 40 people who were indicted in a university bribery scandal.
Watch CNN disclosing the headlines of Lori Laughlin and Felicity Huffman's scandal of college admissions
For the time being, any search on her official account leads to an error page. In fact, even her daughter, Isabella Rose Giannulli, who is purported to have been aided by her mother's scheme, has recently turned her Instagram page into a private account. Meanwhile, her mother is set to appear on Los Angeles, Calif. district court where she is oughta surrender herself to the authorities, a statement which was put forward exclusively by CNN.
Also Read: Cassandra Thorburn Gets Booted from Dancing With The Stars
Back in a 2016 interview with ET, Loughlin had spoken about how principal it was for her to support her daughters' education.
"I want them to be succeeding and happy. I want to be as much supportive of everything they want to do, but I also want them to have somewhat of a normal [life]. Finish out high school, college adventure, maybe because I never had the chance for myself, so I really want that for them."
Loughlin conspired to help her daughters enrolled in the University of Southern California through bribery

SOURCE: BBC
Loughlin is currently under the felony charge for conspiring mail fraud and honest services mail fraud. If found guilty, the actress could be sentenced with a prison term of about five years.
Desperate Housewives actress, Felicity Huffman is also an accused conspirator in this impropriety and has met the same charges as Loughlin. Allegedly she made a charitable act of $15000—to let loose the entrance exam for her eldest daughter, Sophia Grace. Huffman was taken into custody on the same morning, the officials issued the arrest warrant for Loughlin. And now the Emmy winning actress is expected to make her initial court appearance this afternoon.
Don't Miss: Fake Melania? People Seem Convinced Melania Trump Has Been Replaced By 'Body Double'
When E! News delved into the court documents, they found the following statements,
"Around the beginning of the year, 2011—the indicters whose children at the time were only a high schoolers and applying to college—conspired with others to use bribery and other forms of treachery to substantiate their children's enrollment in some of the elite institutions in the District of Massachusetts including Yale University, Stanford University, the University of Texas, the University of Southern California, the University of California – Los Angeles, and several other prestigious academic houses.
Huffman and Mossimo were both arrested on Tuesday, the Federal Bureau of Investigation's L.A. Public Affairs specialist, Laura Eimiller, reported to Us Weekly. As per Eimiller, a warrant for Loughlin's arrest was issued hoping the officials would have faced her in the California home, "but the actress was not there" and has not yet been taken into custody.
Recommended: Transgender Model Anjali Lama Looks Stunning in her First Calvin Klein Campaign
The FBI claims that Loughlin ensured her daughters' admission into the University of Southern California by paying a total of $500,000 as hush money. The bribe made it super easy for daughters Isabella Rose and Olivia Jade Giannulli to be recruited in the University's academic session, despite the fact that neither of the girls had followed the protocol of being in the crew, beforehand.
However, the board of the University of Southern California has not been accused of any maladministration in the fraud which is now being titled as "Operation Varsity Blues."
William "Rick" Singer, 58, has also been indicted with the fraudulent. In addition, the CEO has been charged with money laundering conspiracy and obstruction of justice. He has since been pleaded guilty to the offense.
See the CEO of Edge College, William Rick Singer being charged with the felony of enrolling celebrities children into the universities regardless of their merits
According to the reports, Singer and his company The Key helped wealthy students score better on the ACTs or SATs by helping them cheat on the exams.
Singer is also accused of suborning college coaches and athletic officials to accept a particular student because the scholar was a recruit for his and his colleagues' sports team—despite the fact, the student was never a competitive player and that his or her athletic profile was itself a scam in the first place.
Well, it remains to be seen as to what kind of punishment the TV personality face, if found guilty.
-->