Fake Melania? People Seem Convinced Melania Trump Has Been Replaced By 'Body Double'
Published Tue Mar 12 2019 By Jessica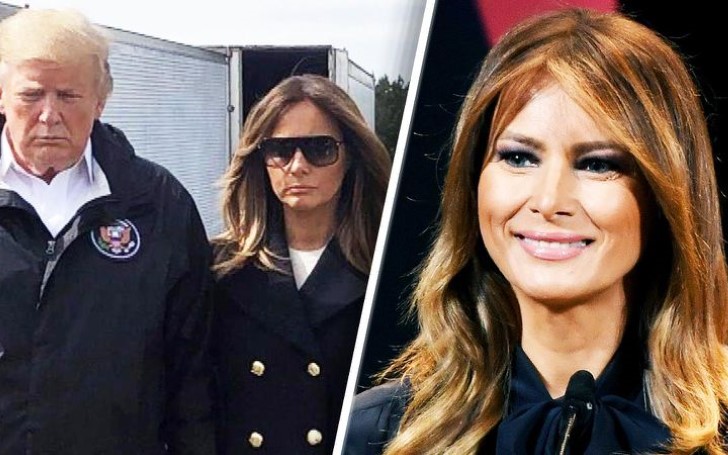 The internet strongly believes the US government uses a Melania Trump's body double.
It's back. Different theories explaining a body double of Melania Trump making appearances again with her husband, President Donald Trump is back at it again, on the internet obviously.
Well, can the internet be true or are they overthinking? Apparently, most of the people on the internet appear to be convinced that the US government is actually using a double body of the first lady.
Upon their recent appearance at Alabama to survey the damage and in order to attend a memorial after the area faced a tragic tornado over the weekend, the internet once again noticed how Melania looked quite unusual than what she previously used to look like.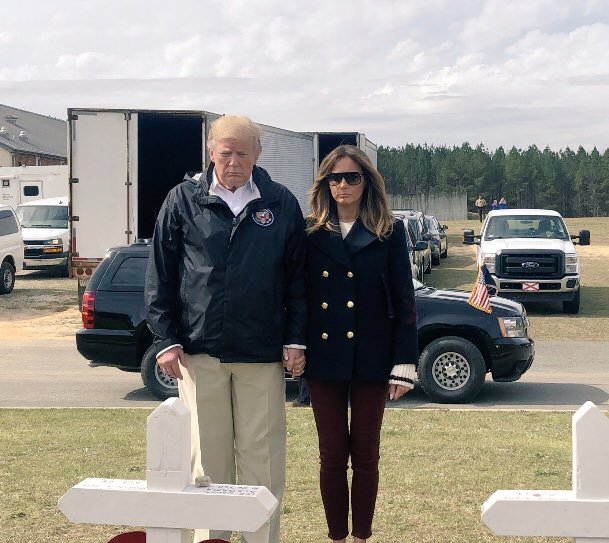 President Donald Trump and his wife Melania Trump at Alabama
SOURCE: Pinterest
Obviously, the internet started a hashtag trend on Twitter followed by #FakeMelania that read plenty of people's own conspiracy theories on Mrs. Trump.
You may also like: Transgender Model Anjali Lama Looks Stunning in her First Calvin Klein Campaign
As a matter of fact, in the surfaced picture of Mr. and Mrs. Trump on the internet, Melania actually does look a bit different from her jaw area including her lips looking slightly different. Maybe she didn't feel well, or maybe she underwent surgery? Who knows.
Whilst some made a serious claim, some didn't hesitate to make jokes about it. One person on the app tweeted:
"The recasting of Melania is the worst I've seen since they recast Aunt Viv in Fresh Prince #fakemelania"
Another person wrote:
"I clicked on #FakeMelania against my better judgement and I have to say that it DOES NOT look like Melania"
Likewise, see what others had to say about Melania and her 'Body double.'
Meanwhile, Melania is not the only famous celebrity who landed on with wild conspiracy theories. Previously, the internet also claimed singer Avril Lavigne was dead and was replaced with a clone.
Don't miss: Late US Olympian Kelly Catlin's Family Speaks Out; 'She Was 'Tortured Mentally'
Likewise, Disney's famous alum Miley Cyrus too supposedly died and was buried by Disney in a desert. Not to mention another theory mentioning Taylor Swift who internet believes is an Illuminati clone of a Satanic church leader.
-->