Vanessa Trump Released Her First Family Christmas Photo Without Donald Trump Jr
Published Thu Jan 03 2019 By Tess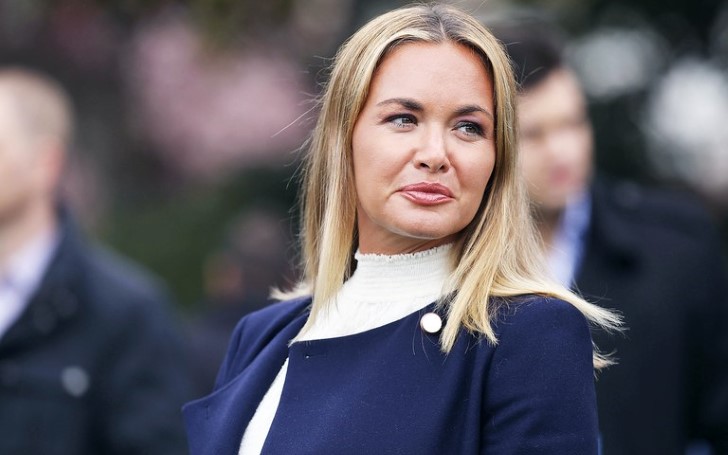 Vanessa Trump released her official family Christmas photo without Donald Trump Jr.
Vanessa Trump released her first official holiday card after filing divorce from her husband Donald Trump Jr. The photo included everyone in the family except her former spouse Trump Jr.
The 40-year-old mom shared a photo of herself with the five children she shares with Donald, Jr.: Kai, 10, Donald III, 9, Tristan, 6, Spencer, 5, and Chloe, 3 with a tweet "Merry Christmas and a Happy New Year from all of us!"
As per the statement provided to the media, the couple married at Mar-a-Lago in 2005 to have tremendous respect for each other. And besides everything, their children hold the highest priority in their life.
"After 12 years of marriage, we have decided to go our separate ways. We will always have tremendous respect for each other and our families. We have five beautiful children together and they remain our top priority. We ask for your privacy during this time."
Vanessa reportedly filed for divorce from Trump Jr. in Manhattan Supreme Court as the couple was "living separate lives" for some time due to Trump's travel schedule and the alleged infidelity with singer Aubrey O'Day.
Also see: Pete Davidson Spotted With a Mystery Girl Two Weeks After Posting an Alarming Instagram Message
Meanwhile, the couple was praised for their mature approach by the State Supreme Court Justice Michael Katz for keeping their children away from the possible chaotic situation.
Read more: Tiffany Trump Reportedly Dating a New Billionaire Boyfriend
"I congratulate you for working those things out," State Supreme Court Justice Michael Katz told the couple in July. He added the pair prevented their children from experiencing "what could have been an invasive legal process."
Also read: Ariana Grande Cancels Las Vegas New Year Eve Concert Due to Her Health Issue
Trump Jr's current girlfriend Kimberly Guilfoyle also released holiday photos of her first Christmas with the Trumps on an Instagram post in which she wrote:
"Merry Christmas and Happy Holidays to you and your loved ones. Reflecting on all of our many blessings and so grateful. Wishing you healthy and Happy Holidays! God Bless you and your families!"
The former Fox News host and her beau posed with President and Melania Trump in the White House and in multiple others, Guilfoyle and Donald Jr. were affectionate.
-->