Ariana Grande Cancels Las Vegas New Year Eve Concert Due to Her Health Issue
Published Mon Dec 31 2018 By Danile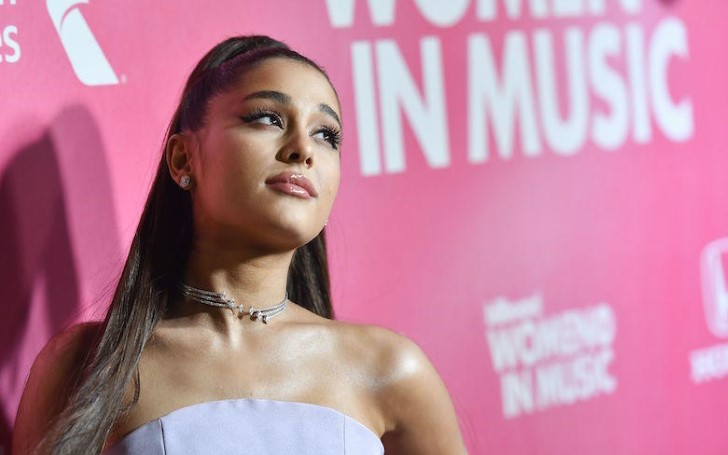 Ariana Grande canceled her Las Vegas New Year Eve concert due to health problems.
Singer and actress Ariana Grande was scheduled to perform on December 29th at the Cosmopolitan's Chelsea Theatre, her first full performance since the death of ex-boyfriend Mac Miller and her breakup with Saturday Night Live's Pete Davidson.
However, one day before the concert, the organizers informed that "unforeseeable health issues" forced the cancellation of the show, Variety reports. The tabloids reported bronchitis as the malady and as a result, Ariana was not expected to recover for the show.
Read Also: Ariana Grande Receives Text From Miley Cyrus After Split From Pete Davidson
Grande later confirmed the cancellation of the concert on social media. She wrote:
"Vegas, I'm currently working through some health issues and am beyond sorry I won't be able to see you this weekend"
She also wrote on her Instagram story saying:
"I love you and so look forward to seeing u and making it up to u next year."
The concert venue also gave notice to the public stating:
"Due to unforeseeable health reasons, Ariana Grande has cancelled her show at The Chelsea at The Cosmopolitan of Las Vegas on Saturday, Dec. 29. Guests are able to receive a full refund on tickets through their specified point of purchase."
The Las Vegas concert also listed the singer's final live act of 2018 before her Sweetener World Tour kicks off on March 18th, 2019 in Albany, New York.
You may also like: Ariana Grande and Kanye West are Currently Battling, Ariana Grande Apologizes To Kanye West
View this post on Instagram

A post shared by Ariana Grande (@arianagrande) on Dec 18, 2018 at 11:25pm PST
Earlier this month, the singer who ruled pop music in 2018 performed her new single "Imagine" with the Roots and took part in I Wish It Was Christmas Today with SNL band reunion while appearing at The Tonight Show Starring Jimmy Fallon.
View this post on Instagram

i jus wanna sing that's all 🖤 @theroots @fallontonight it's an honor every time thank u

A post shared by Ariana Grande (@arianagrande) on Dec 18, 2018 at 11:48pm PST
While the fans will be gutted given that they won't see her perform, it is important to learn that we all need to put our health first sometimes, and that includes celebrities like Ariana.
Famous Singers like Selena Gomez, Demi Lovato, and Lady Gaga, have also canceled or postponed concerts in recent years in order to ensure their health, and it serves as a good reminder for the rest of us to do the same.
Read Also: Saturday Night Live' Star Pete Davidson is Reportedly Dating Again After his Split From Ariana Grande
No doubt Grande's fans will be expecting her return with full recovery and we also hope Ariana feels better soon.
-->