Miley Cyrus Capped Off Star-studded Fundraiser For The Women's Cancer Research Foundation With a Four-song Set
Published Sun Mar 03 2019 By Jessica
Miley Cyrus showed her support at the recent star-studded ceremony 'An Unforgettable Evening.'
Hollywood A-listers came along together at the 'An Unforgettable Evening', an annual event organized by the Women's Cancer Research Fund (WCRF) last week on Thursday.
Established in 1982, the Women's Cancer Research Fund is a non-profit organization that supports cancer research, education, treatment, prevention, and raises charity for cancer victims. In addition, the night able to raise $1.5 million has already given more than $63 million dollars toward breast cancer research.
The event held at Beverly Wilshire hotel in Beverly Hills LA with the main aim of raising fund for WCRF and honoring cancer survivor and it's co-chair Rita Wilson, Steven Spielberg and Kate Capshaw also included a surprise performance from pop icon, the one and only Miley Ray Cyrus.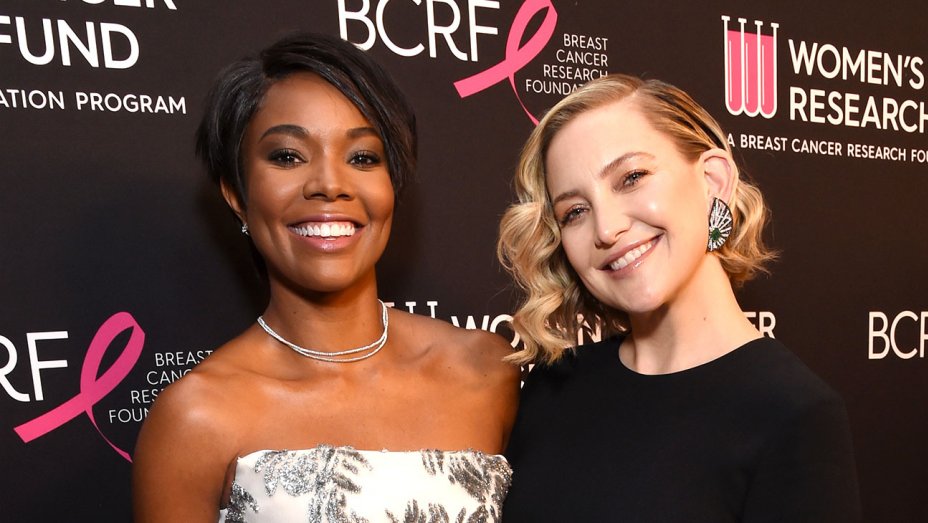 Gabrielle Union and Kate Hudson at the 2019 Women's Cancer Research Fund's event

SOURCE: Hollywood Reporter
Wilson, now a cancer-free woman after four struggling years endured a bilateral mastectomy and reconstructive surgery after being diagnosed with breast cancer in 2015. The actress and singer shared her personal experience at the event to help the foundation find a cure for cancer.
You may also like: 'He Said, She Said' Shows Progress For Comedies Talking #MeToo in 'Brooklyn Nine-Nine'
In her words, she spoke to The Hollywood Reporter on the carpet:
"You don't know what's going to happen. You get that diagnosis, it's shocking. It's scary, It's terrifying, and I said to Tom, 'If I should go before you, I hope it's way, way in the future but if that happens, please just throw me a party, I want it to be a celebration"
She added:
"I want people to be sad, but I want them to celebrate my life and the way I lived my life, which is to the fullest every single day. I think every day is a gift"
Wilson also revealed how Tom Hanks, her husband of more than thirty years supported her emotional and physical well being throughout her cancer journey.
Wilson mentioned Hanks as a 'really wonderful and loving' husband. She said:
"He came to my doctor's appointments with me. We watched movies and documentaries, and he made me laugh. That's what you really want to do."

"You really want to laugh and distract yourself when you're going through it to get your mind off of it. It's intense when you're told your treatment is a bilateral mastectomy. He was just great and supportive through it all."
The strong woman also joked about her 'fake breasts' as she pointed out to them whilst arriving at the dinner table.
"They are working. I love them!"
Rita further explained she went through a 'process' to overcome her new body image matters as she said:
"It's not that I felt less of a woman, but my femininity is now defined in a different way. My breasts were a part of me, it nurtured my babies. It grew them up and there was a period of time where I definitely had to adjust to it. At first it was really weird not to have them, and then you're so thankful just to be alive and all of that other stuff is like, whatever."

"I remember Tig Notaro, an amazing comedian who is also a breast-cancer survivor, said growing up she was always flat-chested and made fun of. When she got diagnosed with breast cancer she said something like her breasts got mad at her and suddenly wanted to kill her. You have to look at it like, well you were really great and served a really good purpose, but now you're trying to kill me and I've got to get rid of you."
To make the already emotional night further emotional, the newlywed Cyrus who attended the night with husband Liam Hemsworth heartily sang several songs including her latest single 'Nothings Break Like A Heart' and 'The Climb,' notably the singer's most inspiring song.
Don't miss: Esther the Wonder Pig getting the Hollywood treatment
The couple too helped raise the program a donation of $10,000.
Clad in a black and pink blazer suit outfit by Tom Ford the 26 years old singer paid tribute to her late grandfather who as well died from lung cancer nearly ten years ago. She said:
"It doesn't matter what kind of cancer you have, they all suck. I want to sing this for him tonight."
The singer took to her Twitter account to express her gratitude for being able to attend and perform in the evening.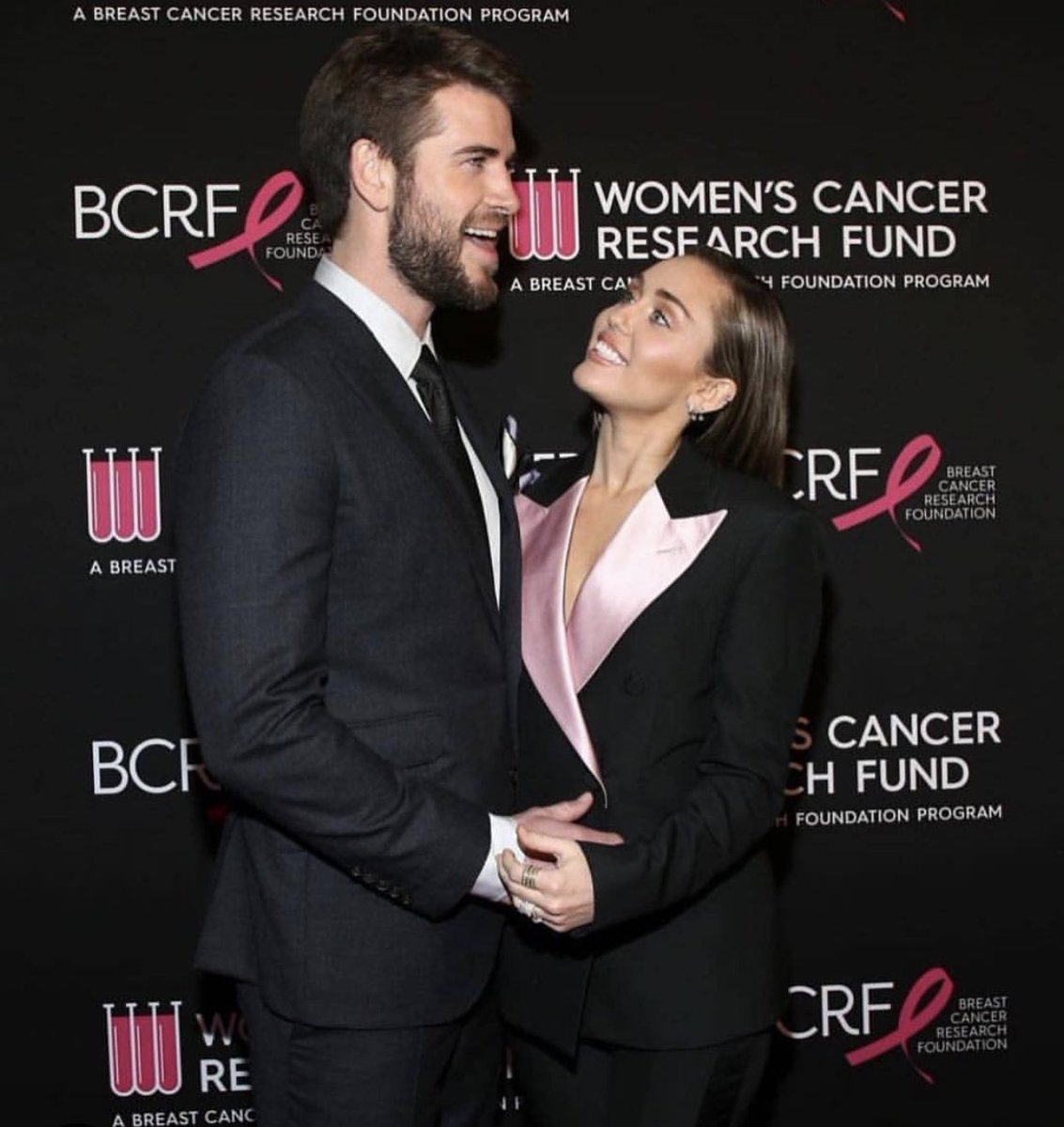 Miley Cyrus and her husband Liam Hemsworth at the 2019 Women's Cancer Research Fund's event
SOURCE: Miley Cyrus Twitter
Cyrus shared multiple videos from the night including the one where her close friend Paris Hilton can be seen singing along the singer.
She tweeted:
"My favorite place in the world.... ON stage. Using my voice for an amazing cause! I feel safer knowing @bcrfcure exists , thank you for your tireless dedication to fighting breast cancer."
Meanwhile, Wilson's upcoming album, 'Halfway to Home' releases on 29th March. Her latest single called 'Throw Me a Party' from the same album addresses Rita's own battle with cancer.
People also searched for: Matthias Schoenaerts Talks 'The Mustang' and Re-Humanizing Humans Through Animals
The foundation's co-founders; Jamie Tisch and Quinn Ezralowother, BCRF Researcher Dr. Peter Kuhnalso also attended the event. Other high profile Hollywood celebrities among the guests included actress Sharon Stone, Ken Jeong, Sean Penn, Demi Moore, Kurt Russell, Monique Lhuillier, Justin Sylvester, and Cynthia Bailey.
-->