Best Hollywood Fashion Designers Ever Born in The Industry
Published Thu Dec 20 2018 By Jessica
Fashion is generally just a prevailing style of clothing we put on to perceive ourselves exclusively for socializing and attractions. But when it comes to fashion designer, Fashion interprets distinctively and uniquely in their dictionary.
Fashion designers just do not follow the trends and the culture that already exists there. They operate enthusiastically on manifesting their work in the best artistry form they possibly can, along with embedding their dedications, expressions, imaginations, and hard work.
Admittedly, without them and their passion and hard work, the fashion industry would be absolutely boring and unexistent to where it stands today.
Prioritizing that, here are some of the best fashion designers to have existed in the world today. These fashion designers didn't only deliver and advance the fashion industry with their foreign taste, but because of their surreal and extravagant creations and dedications.
As a matter of fact, they automatically also contributed in creating employment opportunities increasing the economy. Discover who these geniuses are below.
10. Calvin Klein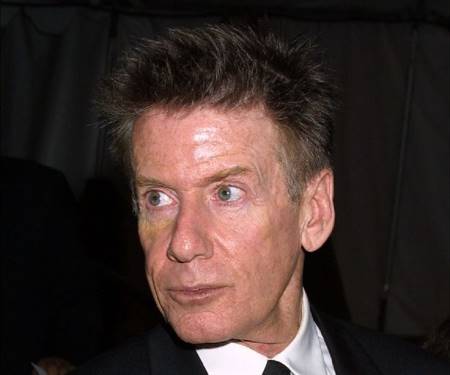 SOURCE: Prinx Maurice
Recipient of many fashions designing Awards, Calvin Klein who was born on 19th November 1942 is someone who has a big contribution to the fashion industry. Most of his clothing lines include both ladies and men's apparel, denim and undergarments.
As a matter of fact, likewise, his interest in fashion and clothing, he later produced his name titles in different ranges of watches, perfumes, and jewelry as well.
His achievements are even regarded as the maturation of the American fashion industry. Today, Klein's entire brand's net worth stands at $720 million.
9. Carolina Herrera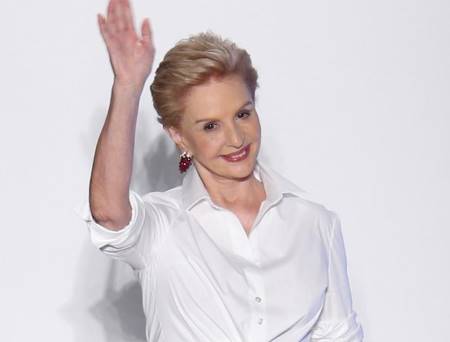 SOURCE: Keyword House
Carolina Herrera born on 8th January 1939 is a Venezuelan-American fashion designer. Carolina was first introduced to fashion by her socialite grandmother. This fashion designer was best known for dressing famous celebrities despite not having any respective training.
Later after that, she expanded her line by producing perfume, wedding gowns, scarves, handbags and accessories contributing her net worth to $130 million.
One of her famous quotes includes: "My eye was accustomed to seeing pretty things."
8. Donatella Versace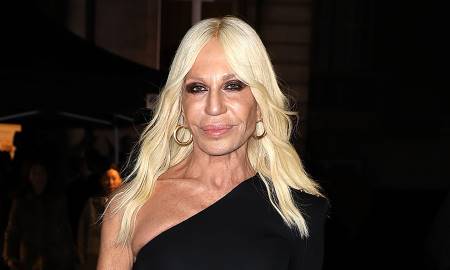 SOURCE: Hello Magazine
Donatella Versace is one of the most renowned fashion designers. This Italian female fashion designer continued working to build the whole Versace empire after the death of her brother Giovanni. She works as the Vice President and the chief designer of the company.
Her designs have been worn by many celebrities including Zayn Malik, Kylie Jenner, and M.I.A. Donatella. She has an estimated net worth of $200 million.
7. Tommy Hilfiger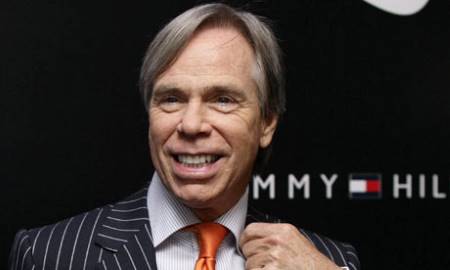 SOURCE: Rich Glare
Tommy Hilfiger built his premium clothing company along with manufacturing apparel, footwear, accessories, fragrances, and home furnishings in 1985.
This New York-born (24th March 1951) fashion designer opened several stores in the 70s before finally becoming famous with his designs and products.
Tommy's net worth comes around with an estimation of $400 million.
You may also like: What Is Color-Blocking? Learn Some Do's And Don'ts To Color Block Your Outfit Effortlessly.
6. Yohji Yamamoto
SOURCE: Miss Owl
Yohji Yamamoto born on 3rd October 1943, is a Japanese fashion designer mostly known for the avant-garde spirit of his clothing line. Yamamoto learned his tailoring skills when he served his mother in her dressmaking business.
The uniqueness about his lines is that his Yohji collections are predominately made in black. He describes the black color as lazy and easy but mysterious.
5. Yves Saint Laurent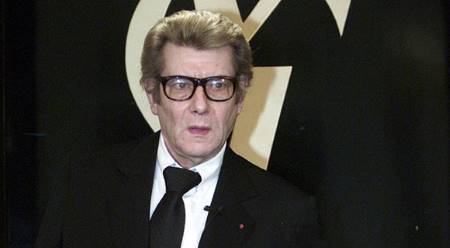 SOURCE: Famous Fashion Designers
Yves Saint Laurent also popular as Saint Laurent is a French designer born in 1936. He was born and raised in Algeria. Laurent previously worked as art director for Dior before he launched his own and first collection for the company.
Other designers such as Tom Ford and Stefano Pilati also has a contribution in the successions of his line. Laurent died in June 2008 at his home in Paris when he was just 71.
4. Coco Chanel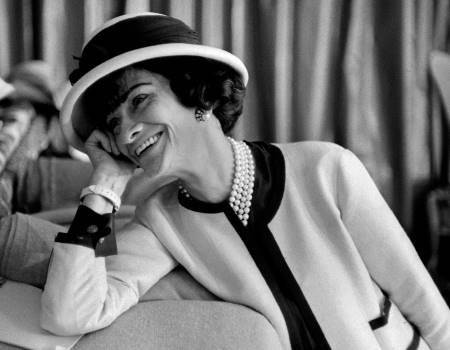 SOURCE: Without Sugar Coat
Coco Chanel born on 19th August 1883 was a French fashion designer and as well as a businesswoman. Her simple yet classic and practical pattern of styles was what that revolutionized women's fashion.
She is the only designer to be listed on Time 100 most influential people of the Twentieth Century. Although Chanel is no more in the world, her legacy still lives on strong in the fashion industry.
3. Christian Dior
SOURCE: Famous Biographies
Christian Dior born on 21st January 1905 in France was the one who built the Christian Dior fashion houses. His designs that flew in the face of wartime constraints and re-established femininity is what made him the best designer of all time.
His brands' clothing is worn by high profile celebrities and royals.
2. Giorgio Armani
SOURCE: SCMP
One of the most iconic fashion designers, Giorgio Armani was born on July 11, 1934. He previously worked at a department store and then joined Nino Cerruti to work as a designer.
And that was when he earned the encouragement of freelance designing for other companies. Armani only opened his first collection partnering with Galeotti in July 1975.
He then began manufacturing, distributing retails haute couture, ready-to-wear, leather goods, shoes, watches, jewelry, eyewear, cosmetics, and home interiors. Furthermore, Armani's revolutionary men and women's clothing line started to only flourish in the 80s. Today his net worth picks at $7.5 billion.
Also see: 10 Naked Dresses You Can be Able to Wear
1. Ralph Lauren
SOURCE: Go Banking Rates
Ralph Lauren born Ralph Lifshitz on 14th October 1939 is the owner of the multi-billion Ralph Lauren corporations. He is also the mastermind behind the establishment of men's sports clothing line called Polo. The best thing about his clothing is that they are always made of good quality with a timeless design that never falls out of fashion.
Lauren fashion business that includes fragrances, luxury clothing, home furnishings, and dining based on a visual aesthetic of upper-crust life combines of a total of $6.4 billion net worth.
-->