Late US Olympian Kelly Catlin's Family Speaks Out; 'She Was 'Tortured Mentally'
Published Tue Mar 12 2019 By Jessica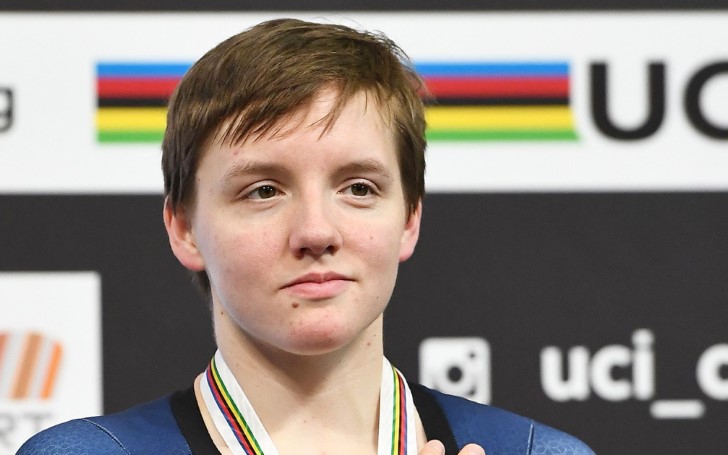 The family of the late Olympian Kelly Catlin reveals her mental struggles with depression caused her death.
Three times Olympics champion, an American silver medallist at 2016 Rio Olympics, Kelly Catlin died on Thursday after she took her own life. The dead body of the 23 years old was found in her residence at Standford University campus on Friday.
Catlin, as her family revealed to Washington Post on Monday severely struggled with depression led by the concussion after she got into a serious accident in December prior to her first accident in October that left her with a broken arm when she crashed during a race last year.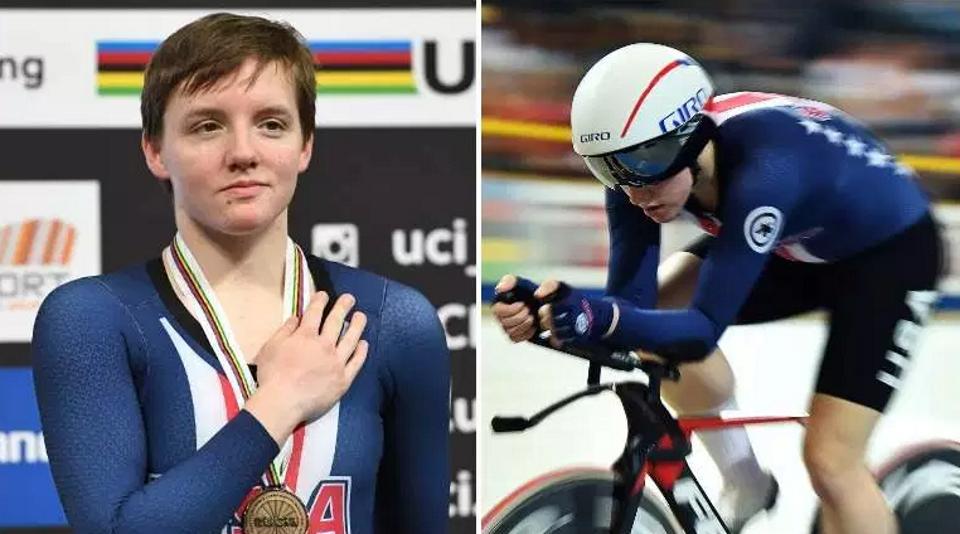 Late Olympian Kelly Catlin.

SOURCE: Gran Fondo
Depression victim, Catlin who often spoke about taking her own life attempted her first suicide in January. Her parents couldn't believe she was actually their own daughter and felt like she was not the Kelly they knew.
"She spoke like a robot. We could get her to talk, but we wondered, 'What has happened to our Kelly?"
Mark Catlin, Kelly's father who called her a 'warrior princess' also claimed her depression, overtraining, 'not being able to say no', and concussion symptoms were the 'perfect storm' of her death.
You may also like: Soap Star On 'Days Of Our Lives' And 'Santa Barbara' Jed Allan Dies Aged 84
Mr. Catlin adds despite everything being open to her, her perspective on things changed which led her to stop seeing the brighter things from beyond. As a matter of fact, Kelly felt like she was obliged to herself, her depression reached the point that neither she could focus on her training nor on her studies.
Mard said:
"She had a lack of enthusiasm for the Olympic team, for training, for everything in life. We were concerned. She ran herself down. The concussion had a profound impact on her. She had these mental issues and she started to feel trapped,"
The concussion led the cyclist to suffer from vision problems, headaches that usually created problems on her training with her teammates. Kelly's triplet sister Christine Catlin too admitted she often complained about headaches and light sensitivity caused by the concussion.
In her lengthy email to Christine, she had mentioned those things she struggled with. Luckily, her family was successful to save her the first time as they called the police right away after they received the email.
"She was suicidal, her thinking was really dark, and she had taken to nihilism"
Christine also mentioned during one of their last phone conversations, her late sibling was learning to appreciate things as she went back and forth to enjoy things 'if things didn't change in a month.'
Don't miss: Shia LaBeouf Made Emotional Statements About His Personal Struggles On The set of 'The Peanut Butter Falcon'
According to Christine, she thought she had more time with the Olympian as her last words to her sister were 'Please don't kill yourself.' She also added her late sister became more upset after not hearing from her parents in nearly a week.
The hints to her struggle with depression and suicide can be found in her recent journal for the Velo News website where she wrote:
"Being a graduate student, track cyclist, and professional road cyclist can instead feel like I need to time-travel to get everything done. And things still slip through the cracks."

"...But the truth is that most of the time, I don't make everything work."
Upon the news, the president and chief executive of USA Cycling released a statement expressing his condolence to the late Olympian.
In his words, Rob DeMartini said:
"We are deeply saddened by Kelly's passing. We will all miss her dearly. Kelly was more than an athlete to us and she will always be part of the USA Cycling family."
The 23-year-old was studying computational and mathematical engineering at Stanford whilst simultaneously attempting to pursue cycling. Kelly academically accomplished her degree in biomedical engineering and Chinese from the University of Minnesota.
Kelly took part as a member of the US team pursuit squads that captured world titles in 2016, 2017 and 2018.
See more: R. Kelly Released From Jail After Someone Paid The Entire Amount He Owed in Child Support
Besides cycling, she also shared a mutual interest in playing the violin. The Catlin family states she was excellent and gave her 110% in everything she gave her hand in.
Her father, Mark notes her daughter's death as a great loss to the cycling world, as her 'Warrior Princess' had great things ahead of her.
-->