Officials Demand Apology after Pete Davidson Jokes on 'SNL' about the Catholic Church
Published Fri Mar 15 2019 By Tess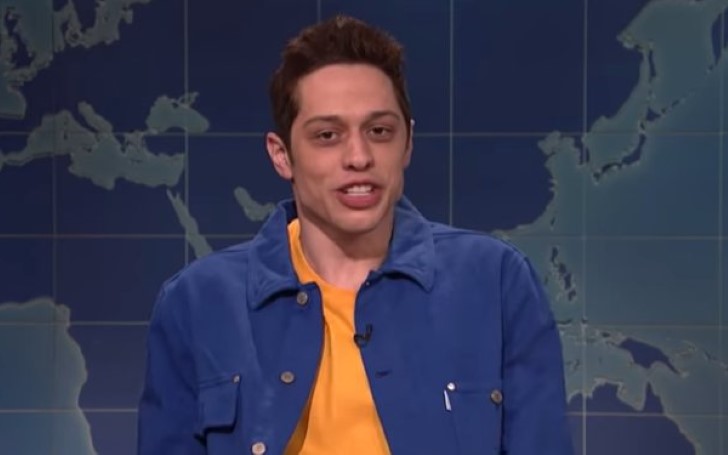 Comedian Pete Davidson demanded an apology by Catholic officials for his joke.
On the last weekend's episode of "Saturday Night Live", comedian Pete Davidson made a joke about the ongoing sexual accusation of R Kelly alongside a reference to an alleged sexual abuse scandal within the Catholic church.
Davidson opened his appearance on the faux-news "Weekend Update" segment with comments referencing sexual allegation on R&B singer R Kelly in comparison with the alleged sexual allegation within the Catholic church.
The comedian started with:
"This guy is a monster and he should go to jail forever. But if you support the Catholic Church, isn't that like the same thing as being an R. Kelly fan? I don't really see the difference, except for one's music is significantly better."
Not everyone was definitely amused. As a result, the Catholic Church's Diocese of Brooklyn, which released a lengthy statement on Monday condemning the joke and seeking an "immediate public apology" from the comedy show and from the network airing it.
The statement reads:
"The faithful of our Church are disgusted by the harassment by those in news and entertainment, and this sketch offends millions. The mockery of this difficult time in the Church's history serves no purpose."
On Monday, church officials slammed Davidson for bringing out the church scandal in reference to the singer's ongoing scandal. The church admitted the clergy sex abuse was a shameful act but making indifferent jokes about the incident is disrespectful to the victims.
"The clergy sex abuse crisis is shameful, and no one should ever get a laugh at the expense of the victims who have suffered irreparably. The insensitivity of the writers, producers, and the cast of SNL around this painful subject is alarming."
The statement ended with the church officials demanding "an immediate public apology from 'Saturday Night Live' and NBC."
The Catholic Church is facing sex abuse allegations worldwide and recently held a summit to discuss combating such alleged behavior within its organization.
Alongside this, R. Kelly is apparently charged with 10 counts of aggravated criminal sexual abuse which involves 3 women who were underage during the abuse.
Don't miss: Pete Davidson and Kate Beckinsale Pictured Holding Hands Fueling Romance Rumors
Davidson is often times the subject of backlash for his comedy. Last time the comedian was subjected to backlash for his appearance on the weekend after saying Dan Crenshaw looks like "hit man in a porno movie" who is a former Navy SEAL wearing an eyepatch after losing his right eye in an IED blast in 2012.
-->