'Little Women' Star Florence Pugh Shares How Excited She Was to Work with Greta Gerwig and Meryl Streep
Published Tue Dec 24 2019 By Sea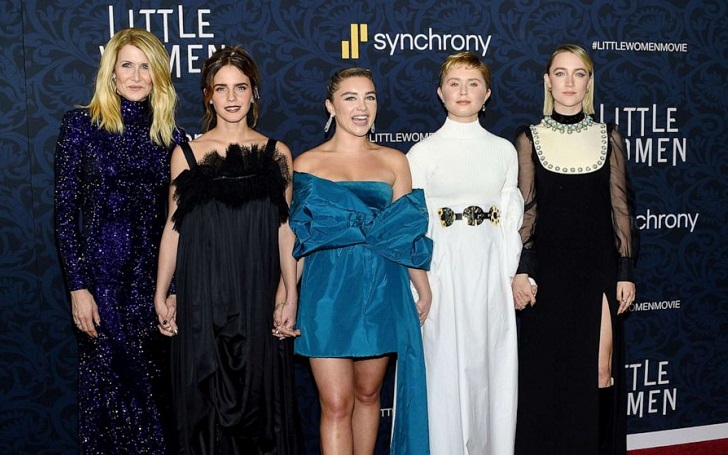 Florence Pugh still got nervous about her latest acting stint with Greta Gerwig and Meryl Streep on 'Little Women', but it was still easy for her.
While Florence Pugh has already taken on the most demanding of roles since starting only back in 2014, she's fulfilled every single one of them with utmost passion. And it's not just the passion that people want to see from her, it's her acting in its entirety. She's excelled them all.
Starting in the showbiz with 'The Falling' alongside Maisie Williams in 2014 and getting her breakthrough lead role in 'Lady MacBeth' had already got even critics giving her huge respect for her performances, more thrilling roles were still coming in. Her acting in the horror-thriller 'Midsommar' blew everyone's freaking mind. It's downright extra-scary.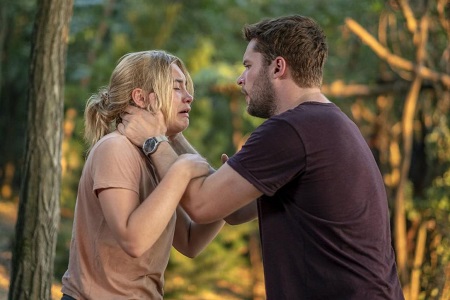 'Midsommar' showed her best role yet. How good would she be in 'Little Women' and 'Black Widow'?
Source: Midsommar, Proton Cinema
While her role of the second 'Black Widow' ('Yelena Belova') in the 2020 Marvel movie is still the biggest anticipation among a majority of the fans, there's the movie 'Little Women' on the way to be released. It is a coming-of-age drama with four sisters determined to live life on their own terms, an adaptation of Louisa May Alcott's 1868 novel titled the same. The movie was also adapted 25 years ago, featuring Kirsten Dunst as Pugh's younger character.
Wanna know what critics thought of Florence Pugh's previous role? Here's everything you need to know about her.
The movie premiere's on Christmas Day, December 25, worldwide, bringing the anticipated stellar performance from Pugh as the youngest of the four March sisters, 'Amy March'. Alongside her, the other sisters will be 'Jo March' (Saoirse Ronan), 'Meg March' (Emma Watson) and 'Beth March' (Eliza Scanlen), with Timothée Chalamet as their neighbor, 'Laurie', Laura Dern as 'Marmee', and Meryl Streep as 'Aunt March'.
The cast is overall amazing, but what made the British actress overwhelmed was the immensity of talent in the cast, particularly Streep and also director Greta Gerwig, who also portrays the older version of 'Jo'. She is left starstruck even after all of her own amazing acting credits and reviews.
'Little Women' will take you back to the 19th Century.
Source: Little Women, Columbia Pictures
"[Gerwig is] the voice that everybody's wanting to hear from now and everybody wants to see the world through her perspective. She was definitely someone that I am still excited and nervous around," the 23-year-old starlet revealed to the Daily News. "And obviously Meryl is the woman that every single actor has looked to the majority of their careers, so I'd have to say those two [left me most starstruck]."
Taking on the role of 'Amy' was extremely demanding for Pugh, but that's the kind she enjoyed most. She tweaked her character a bit but with an ambition of pushing her to the limit. "I don't know that I went out of my way to change anything," Pugh continued. "But I certainly knew that I wanted Amy to be just as delicious as she is annoying."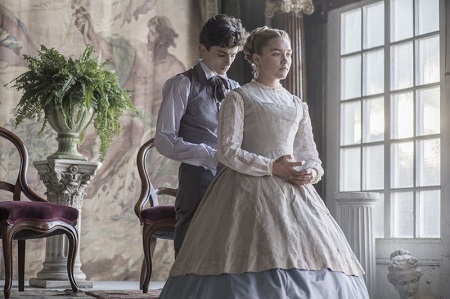 Pugh portrays both the younger and older version of 'Amy March' in 'Little Women'.
Source: Wilson Webb
Part of the reason she enjoyed portraying that role was that the age of the character has always been the most fascinating for her "because you're so often mistaken to be a grown-up and all it takes is one stupid sentence and you're suddenly 13 again."
Despite the role being so demanding that she portrayed both the younger and older version of 'Amy', she felt it was 'relatively easy'. Relatively meaning, her role of 'Dani' in 'Midsommar' carried more weight for her.
The movie is already collecting big praises from elite movie critics early on. As much as Pugh enjoyed filming the movie, the other sisters did the same. It was sort of a confidence boost for them, especially Ronan.
Stay tuned and connected to GlamourFame for more Entertainment content. Remain updated.
-->