'Black Widow' Sister-Figure Star Florence Pugh - Here's Everything You Ought To Know About This Gorgeous Beaut!
Published Wed Jul 24 2019 By Sea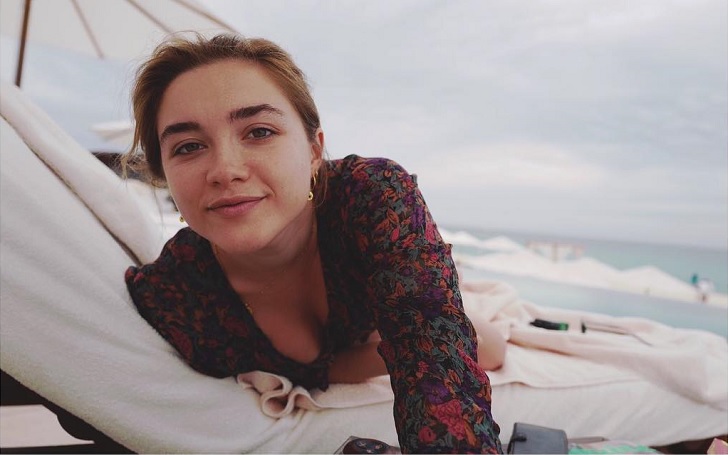 Florence Pugh was introduced in the San Diego Comic-con 2019 as a sister-figure to Scarlett Johansson's 'Black Widow' by director Cate Shortland. The English actress will be an important part in the Marvel Universe since, 'Natasha Romanoff' (Endgame spoiler alert!!) will no longer be around after the 2019 Infinity War battle.
With the absence of Natasha Romanoff, there would be a vacant space for a Black Widow and introducing 'Yelena Belova', a second Black Widow, is quite relevant for the only Marvel Studios film currently under production. Having fulfilled the role in the comics once, Yelena is about to be an exciting addition to the Marvel Cinematic Universe.
The English beauty is an up-and-coming star having started out only back in 2014 while still in high school. She is young and hungry and at just 23-years of age, she's already made a name for herself.
Also Related: Everything About The Black Widow Star O-T Fagbenle
The talented young actress was born on January 3, 1996, in Oxford, England and raised in Oxfordshire. She was a shadow for her future image back in the day with her love for accent expressed at Cokethorpe Juniors' plays. She continued that at Wychwood School as well.
The Starting Line: The Falling
The new Black Widow's first professional appearance came in the 2014 mystery 'The Falling' with the role of 'Abigail Mortimer' as she starred alongside Game of Thrones' Maisie Williams.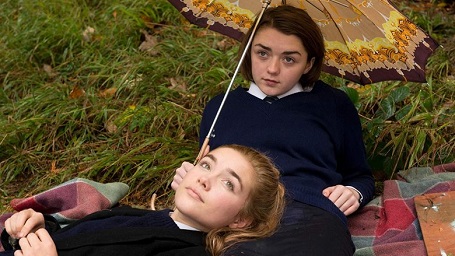 For her first role, critics and reviews could already see Pugh was destined for bigger things. In recognition, she was nominated for Best Young British/Irish performer by the London Film Critics' Circle and for Best British Newcomer at the 2014 BFI London Film Festival.
The Breakthrough Blockbuster: Lady MacBeth
In 2016, Florence made her breakthrough via the lead role of 'Katherine Lester' in the British Independent Drama 'Lady Macbeth' based on the novel 'Lady Macbeth of the Mtsensk District'. Her talent's recognition skyrocketed because of her performance and was honored with the 'Best Actress' title at Dublin Film Critics' Circle Award and British Independent Film Award.
Don't Miss: Peaky Blinders Will Have Two More Seasons
If you are looking to check out the ferocity of the talented actor before being the Black Widow, Lady MacBeth can really raise your hair. She plays the devious unhappily married woman who rejects the 19th-century gender roles and subjugation. She was 'mesmerizing' and 'a wrecking crew, communicating pure malevolence with a simple glance' according to the critics.
A Roller-coaster Ride Afterwards
Almost always playing the roles of the weird characters like 'Cara Thomas' in the first three episodes of ITV's Crime Drama series 'Marcella', Pugh has been breath-taking in all her appearances. The Lady MacBeth fame took her to major big-name scenes like 'The Commuter' that starred Liam Neeson and 'Outlaw King' alongside Chris Pine.
In 2018, Florence starred alongside Daniel Litman in a BBC One's TV mini-series 'The Little Drummer Girl' as 'Charlie', displaying her espionage abilities alongside Alexander Skarsgård. Then she starred in the 2019 movie 'Fighting with my Family', as the WWE wrestler 'Paige', featuring Dwayne 'The Rock' Johnson and several other WWE wrestlers.
The versatile actress went from tough to mortified in Ari Aster's 2019 horror 'Midsommar' as the lead actress 'Dani'. A very good reception from the viewers here as well. 'Cordelia' in Anthony Hopkins' 'King Lear' and 'Angela' in 'Malevolent' are other creditable appearances of Pugh back in 2018.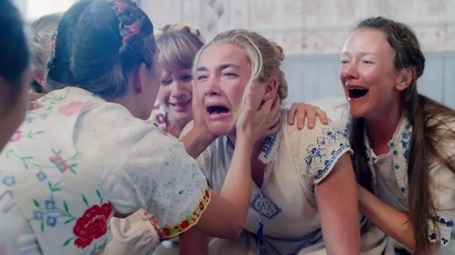 What's In Store For The Beauty
Pugh is going back to innocent and the past as she plays the youngest of the four sisters 'Amy March' in the 2019 movie adaptation of Louisa May Alcott's 1868 novel 'Little Women'. She acts alongside Emma Watson as 'Meg', Saoirse Ronan as 'Jo', Eliza Scanlen as 'Beth', Laura Dern as 'Marmee', Timothée Chalamet as 'Laurie' and Meryl Streep as Aunt March.
And well... Black Widow is the most anticipated one for now, since it is the first Marvel movie to be released in 2020.
Off-screen Life
Despite her somewhat awkward and twisted characters on-screen, off-screen she's a formidable and charming person. Since 2018, she has been quite busy with moving around the world for shooting which made her felt like she didn't have a home.
Pugh did her High School from St Edward's where Laurence Olivier and Emilia Clarke studied as well. Her collapsed airways and asthma as a child made her family move around. She spent a brief time of her childhood in Andalusia, Spain hoping the climate would help her health. Nevertheless, she says she had a happy one for the time. She was always high-spirited and still is.
Here's Something: Emilia Clarke On How Daernerys Saved Her Life Following Brain Surgery
Another Game of Thrones connection of this beaut is her brother Toby Sebastian. The 25-year-old is 'Trystane Martell' from the series' season five and six. He's a musician as well. Speaking of which, she has a lovely singing voice. She used to sing (mostly covers) quite often before her acting career made her extremely busy for that.
Check Out: Pugh's Last Release On YouTube
It's hard to leave out any of the acting cameos of Pugh, as she does whatever role she gets in the most breathtaking of ways and fulfills it so perfectly. Looking at what she has achieved already, it will be really exciting to see Pugh literally in action for the Black Widow role.
-->