Emilia Clarke Sheds Light On How Daenerys Saved Her Life Following Brain Surgery
Published Mon Jun 10 2019 By Andrew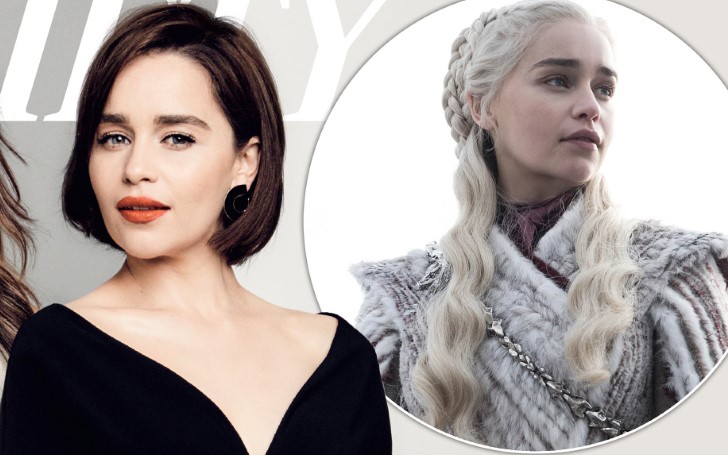 'Daenerys saved my life in the aftermath of Brain Surgery' claims Emilia Clarke.
'Game Of Thrones' star Emilia Clarke recently gave the world a shocking confession that portraying the role of 'Daenerys Targaryen' saved her life following her life-threatening brain aneurysm.
The 32-year-old actress, while indulging in a candid interview, let Regina Hall of Variety's Actors On Actors series in on the details of how playing the stoic Mother Of Dragons helped her maintain a strong mindset after she was hospitalized back in 2011, while the filming of the second season was just taking place.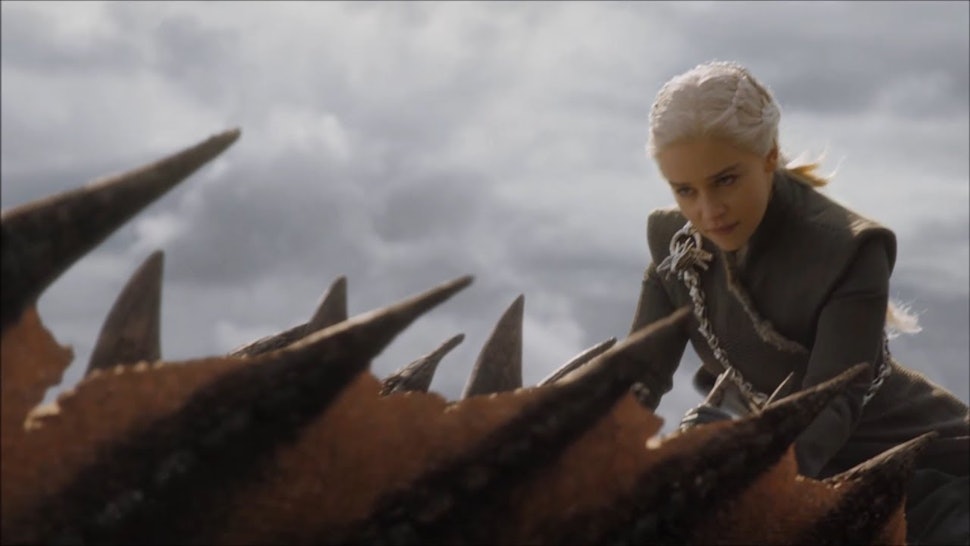 The Mother of Dragons saved Emilia's life.
Source: Bustle
The confession follows a previous one given by the actress to Regina maintaining that the filming of the final season was 'surreal' and 'bizarre' for her as they were the last scenes after nine years of Daenerys.
Emilia expressed to Regina that playing Daenerys rejuvenated her focus after being hospitalized following two brain aneurysms. In fact, the second one was a near-death experience for her.
The actress explained,
"Daenerys really saved my life, because it puts you in quite the headspace when you've had a brain injury."
She went on to continue,
"Walking in her shoes, I just put so much more into each season because it really was life or death and I felt so powerfully like she was saving me it was like I couldn't see anything else, I could only see her."
Earlier in March, Emilia took the world by surprise when she revealed she'd suffered two brain aneurysms in 2011 when she was just 24 years old.
Emilia Clarke after her surgery back in 2011.
SOURCE: CBS Sunday Morning
Emilia also went on to address the issue of Game Of Thrones' long-awaited finale last month while in her talk with Regina. The last episode saw Daenerys' death at the hands of her nephew and lover Jon Snow, depicted by the prolific actor Kit Harington.
Emilia also admitted that she didn't take anything from the set (as a souvenir) and confessed that she regrets the decision. The actress also hopes that the show-runners will at least give her a dragon egg. Addressing the final moment on the show, she maintained that it "feels utterly surreal and completely bizarre and so much life has happened in the ten years..."
Watch: Emilia Clarke interview about her health condition.
The end of the 8-series run sure devastated the cast members and fans alike but Game Of Thrones holds even deeper significance in the life of Emilia Clarke.
-->