Loan Gruffudd is in a Relationship With Bianca Wallace, Detail About their Affairs and Relationship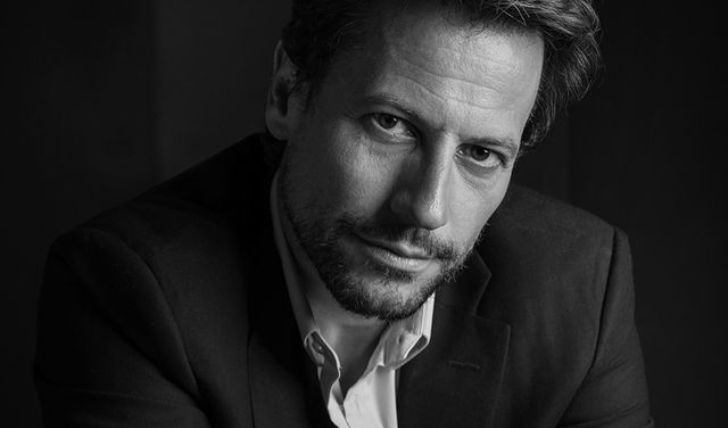 Inside Loan Gruffudd and Bianca Wallace's budding relationship: Complete story here!
Since splitting up with his wife of 14 years in 2021, Welsh actor Loan Gruffudd has already found a soulmate in actress/model Bianca Wallace. Gruffudd's love life has once again sprouted to headlines as his new girlfriend and ex-wife got involved in a very public, albeit nasty digital spat.
Gruffudd is best recognized for his credits in Titanic, 102 Dalmatians, Fantastic Four, King Arthur, and Amazing Grace. Gruffudd was born on 6 October 1973 in Aberdare, Wales. The actor debuted in the Welsh movie Austin at 13 and gained recognition starring in the Welsh soap opera Pobol y Cwm.
Loan Gruffudd and Bianca Wallace's relationship!
"Thank you for making me smile again," Gruffudd wrote on Instagram, sharing a picture of himself with Wallace. As per the lovebirds, their relationship is fairly new. Loan says they got romantic only after he and his wife, Alice Evans, went separate ways, but Evans has been insisting on a different story.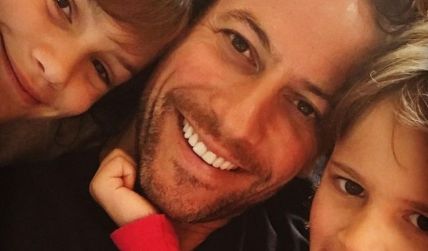 Loan shares two daughters with his soon-to-be ex-wife. Photo Source: Instagram
Evans, an actress, revealed Loan and Bianca dated behind her back for three years. Alice, who has credit in Vampire Diaries, has made quite the accusations on her soon-to-be ex-husband and his new girlfriend, but first, let's look at the Welsh's actor's budding romance with Wallace.
Don't Miss: Who is Bryan Bachman? Is Bryan Bachman Married? Detail Here.
Bianca, 29, is an Australian actress. Judging from her social media feed, Wallace is an easy-going and law of attraction devoted (referring to Wallace's obsession with Rhonda Byrne's self-help book The Secret) woman. Wallace is an aspiring actress, and her recent credit is the 2020 film Bloodline.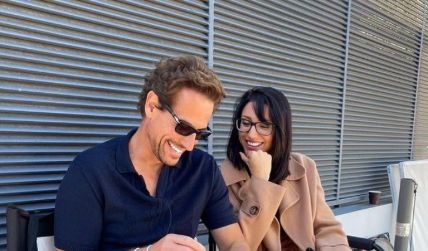 Gruffudd went Instagram official with his new girlfriend. Photo Source: Instagram
Although Alice's constant berating of the two and their romance has brought the couple some hate, Wallace's family has welcomed the Fantastic Four actor with open arms. After the actor made his relationship Instagram official, Wallace's sister, Chanel, reported the picture and gave the couple her firm approval. "Seeing the smile you bring to my sister and showing her the true love she deserves makes my heart so full of happiness," Bianca's sister wrote.
Loan Gruffudd's ex-wife brands his girlfriend "psychopath."
The online spat between Gruffudd's ex-wife and his girlfriend reaches a new level of low, as Evans terms Wallace "psychopath." Alice, who shares two daughters with Gruffudd, accused Wallace of bragging about her and Gruffudd's sex life on a private Twitter account. The actress further slams Loan's new girlfriend for her "lack of empathy."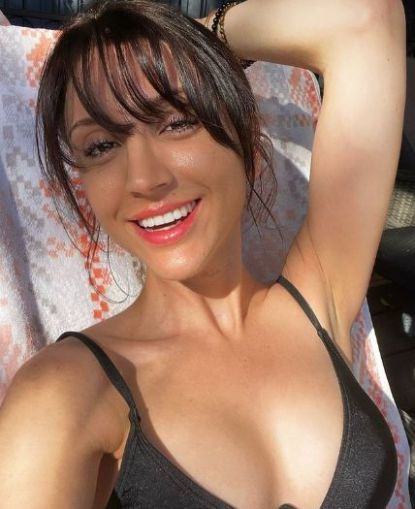 Wallace makes a shocking health revelation.
Photo Source: Instagram
The Australian hasn't kept mum on the new allegations. Wallace took to her Instagram page and gave Evans a concluding reply. "I don't have the time, energy or good health to behave in such a toxic way on social media. I use these platforms only for positive purposes and it will always remain that way," Wallace wrote, further clarifying that she doesn't have a private account on any social media platform.
Recommended: Who is Alexa Demie Dating Currently? Detail About her Affairs and Relationship!
Earlier this month, Wallace shared a shocking health problem with her followers. The Australian actress revealed she was diagnosed with "aggressive multiple sclerosis" three years ago. Posting a video captioned "I think it's time," Wallace reveals after being diagnosed with the condition, she thought she'd never walk again. The actress says she has nerve damage on the right side of her body.
Evans accuses Wallace of boasting about her sex life with her estranged husband.
Source: E! News
"I haven't always had the same outlook on life. I haven't always been about following your heart and living your life to the best of your ability," Wallace says in the video. "That's come with a diagnosis of aggressive multiple sclerosis," Gruffudd's new girlfriend adds.
For more information and news on your favorite stars, stay connected to glamour fame.
-->