Lorde Shows Her Support For The Victims Of The Christchurch Terror Attack
Published Thu Apr 18 2019 By Chester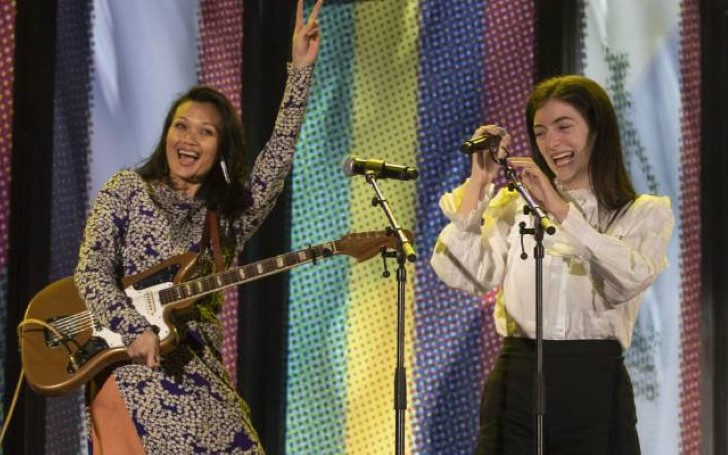 New-Zealand pop star Ella Marija Lani Yelich-O' Corner famously 'Lorde' shared her love and gratitude towards the victims of the Christchurch Terror attacks.
Lorde has shown her love and support for the victims of a recent Christchurch terror attack at the Newzealand's biggest 'You Are Us/Aroha Nui' musical concert.
The biggest musical event of the year that started from today, April 17 is dedicated in the memory of the 50 souls that were encountered during the horrific slaughter at Al Noor Mosque, Riccarton, New Zealand.
The 28-years-old psychopathic shooter Brenton Harrison Tarrant is from Australia who was living illegally in New Zealand according to reports by stuff.
Tarrant, grew in the New South Wales town of Grafton, who was currently living in the southern city of Dunedin, 360km south of Christchurch.

SOURCE: My Nation
However, the psychopathic shooter is now charged with cases like murder, an 87 page of manifesto filled with anti-immigrant and anti-muslim ideas.
Must see: Conspiracy Theorists Claim Tupac Shakur Is 'Alive' and They Have Pictures To Prove It
Lorde, 22, dedicated and sang in the memory and honor of the 50 lives than passed away saying she has been 'moved' by seeing the incident at Christchurch last month.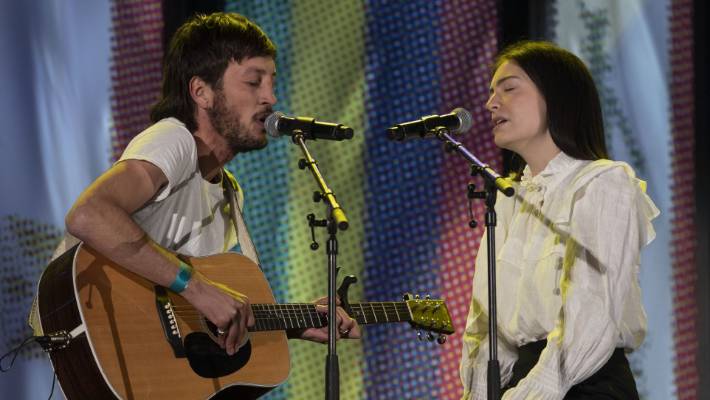 Lorde performed a duet with Marlon Williams
SOURCE: IAIN MCGREGOR
"To our Muslim community, to our brothers and sisters, you have been so strong and so resilient and so graceful, and we are with you. "This is our way of standing beside you."
You may like: How Much Did Ariana Grande Get Paid For Her Coachella Set?
Check out an exclusive video from the VMA Awards.
The concert is mainly themed to raise money from all its surplus incomes for the last month's Christchurch terror attacks which hailed successfully with wonderfully talented New Zealand artists like Six60, Stan Walker and Anika Moa.
Check out: Is Donald Trump A Time Traveller? A Person Claims To Have Found All The Proof!
The Royals singer was announced as the special guest despite rumors that she wouldn't sing and be in the event. She not only attended the event but also paid soulful condolence through the words of music.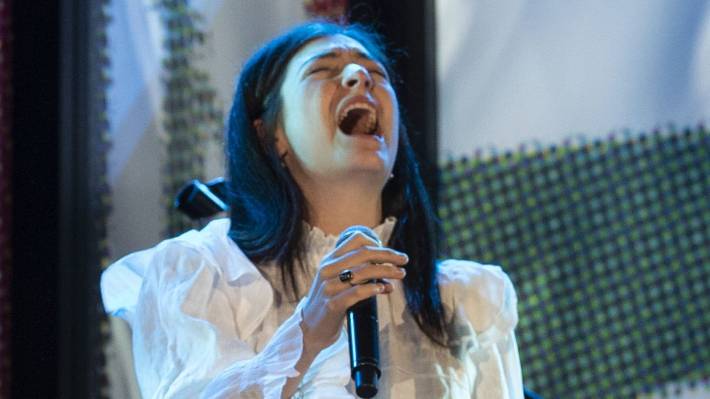 Sharing the love and gratitude towards the beloved souls at You Are Us/Aroha Nui' musical concert on Wednesday.

SOURCE: Lorde
Here are some of the audience's reaction from today's event
I'm only watching from my lounge & the comfort of my blanket & this concert is giving me chills in all sorts of ways #love #arohanui

— Taimania (@hey_tai_) April 17, 2019
Holy crikey there are tears flowing everywhere with Don't Dream It's Over in Te Reo. I've got tingles. That was outstanding @1stanwalker #ArohaNui

— Nikki (@NikCarmichael) April 17, 2019
Billboard previously included Lorde on their 2017 edition of 21 Under 21.
-->