'Love Island' Star Demi Jones Diagnosed with Cancer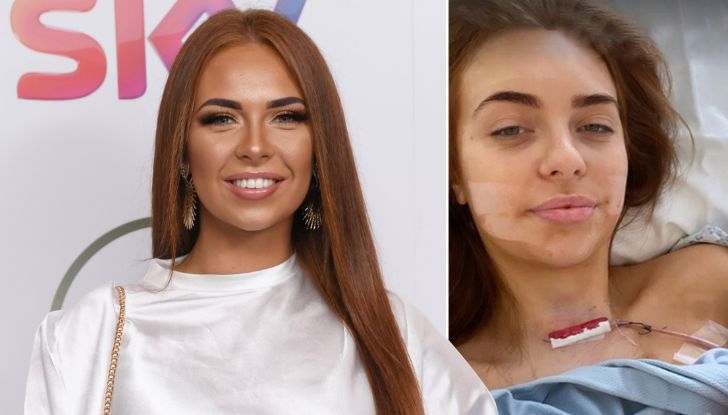 Love Island's Demi Jones says she's been trolled for revealing her cancer diagnosis: I was accused of lying, she says!
Love Island UK star Demi Jones has revealed that she's been diagnosed with thyroid cancer. As per an online report, the 22-year-old made the news about her cancer public last week. Amidst the crisis that has sprouted in her life, she's been trying hard to stay positive.
"I'm a strong girl, so I'll be fine, thank you for your love and support always. I'll bounce back stronger," she said in a post she shared.
"It's been a very hard thing to process, and it's all happening very quickly. Honestly, every single month it kept getting canceled," Demi added while sharing that her appointment to check the cancer growth has been pushed for seven months because of the pandemic.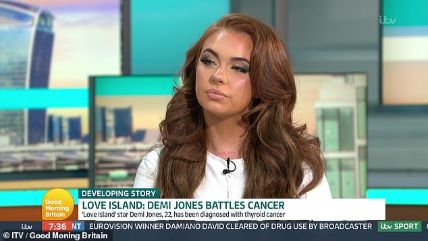 Jones talks about being subjected to Internet hate and trolls. Photo Source: Salten
The 22-year-old Love Island star shared her ordeal on Good Morning Britain on Tuesday. In talks with host Susan Reid and Bill Turnball, Jones stated that although she has been overwhelmed with tremendous support, there's still a fraction of people who've been accusing her of lying about her diagnosis.
"Even with my cancer, I've still had nasty comments, like she's lying, this and that. I just woke up and thought it's ridiculous," Jones told on the morning show.
Although both unposed amity and hate are intrinsic social media factors, Demi explains how it has added to her woes. When asked how she has been dealing with the trolls, Jones responds, "I don't respond to anything, I'm quite strong and it's not worth my time."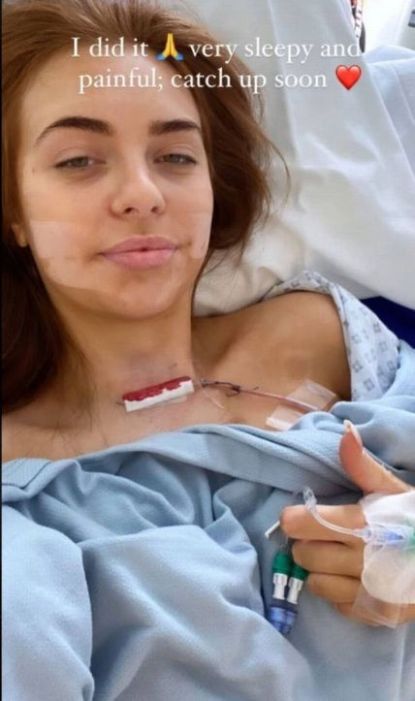 Demi Jones is determined to stay strong and beat the challenge that has unfortunately come in her life.
Photo Source: Metro
Demi, who boasts 1.1 million followers on Instagram, has been updating them ever since she found a lump in her neck in April and underwent surgery to remove a ball-sized lump in early May. On a brighter note, Jones seems to be holding fine. Her Instagram bio reads 'Thyroid cancer fighter,' and her latest post captioned, 'I'll get through this, and I'll do it with a smile."
Check Out: Jenelle Evans Says Her Partner David Eason is Not Homophobic
Demi first rose to fame after making it to ITV's Love Island 2020 finale alongside her now-ex Luke Mabbot. She has had her tumor removed in the first surgery and is now waiting to remove the rest of her thyroid, as per reports.
For more information and news on your favorite stars, stay connected to Glamour Fame.
-->