Love Island: Yewande Biala Angers Fans Who Want Her Out For 'Breaking Major Rule'
Published Sun Jun 23 2019 By Jessica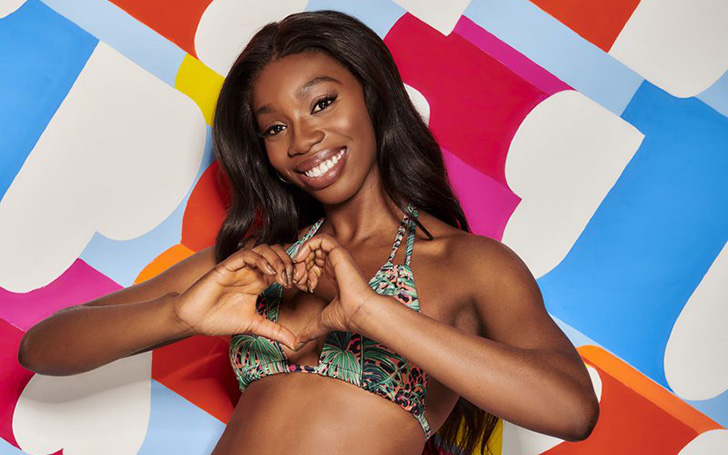 How Love Island fans went from cheering Yewande Biala to hating on her.
Previously on Love Island, things heated up between Yewande Biala and Danny Williams after the entry of new islander aka Arabella Chi.
Yewanda, as fans can remember, admitted to the camera confession room that her insecurity won't let things move forward with her and Danny.
Obviously, she was bothered with Arabella picking out Danny to go on a date with her crush.
On top of all, Danny made it crystal clear to Arabella that he wasn't getting anything in return from Yewanda despite putting a lot of efforts.
Also see: TV Personality Tommy Gabriel Comes Out As Bisexual!
With all that was going on, the audience took to Twitter to pour their frustration over the Irish based Scientist for not being expressive enough with her feelings with Danny.
Love Island couple Yewande Biala and Danny Williams.

SOURCE: ITV 2
Whilst accusing her of breaking the rules with not sharing her feelings, some even called out the show to eliminate Yewanda from the villa.
"I haven't even finished the episode but please get Yewande out of here … every time she speaks I am infuriated! How could you push the boy away and then act like he was in the wrong?!?" said one person.
"Someone gets Yewande out of that house before I do it myself," added another.
Likewise, another person wrote: "Yewande seems like a perfectly nice and normal person, which is why she doesn't belong on reality tv. She either needs to play the game or get out of the villa."
Meanwhile, that's not the only reason for the fans being mean towards Yewande, but also her opinion on 'Our Planet's narrator, David Attenborough who she claims to find 'bloody boring'.
Speaking of the fans' views on Yewande' dislike on Attenborough, one of the Love Island fans wrote: "Yewande is canceled she doesn't like David Attenborough and thinks his documentaries are stupid, Danny get out while you can mate she's no keeper."
"Yewande has made some poor choices recently but saying David Attenborough is boring is BY FAR the worst thing she's done and there's no coming back from that.'" added another person.
Don't miss: Did An Animal Rights Group Steal Jenelle Evans' Website?
Luckily after all the drama, at least, Yewande finally confessed her feelings to Danny which ended with their second kiss in front of their co-stars who cheered from a distance.
-->