Who is Lucas Jade Zumann Girlfriend in 2021? Here's the Detail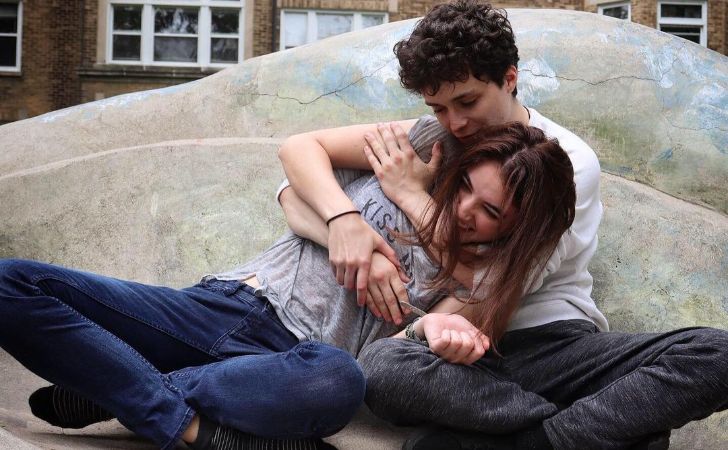 Is the 20-year-old wonderboy actor Lucas Jade Zumman dating a girlfriend? Find it right here.
Lucas Jade Zumman is living a dream life right now as the 20-year-old has an amazing resume featuring in some top films and television shows so young. You would be intrigued to hear how his portfolio started strong when he featured in the horror film 'Sinister 2.'
For someone who's just twenty, the versatile actor has already grabbed the attention of many producers and directors who would be keen to sign him, considering his vast potential and wide range of offerings.
Lucas Jade Zumman started his acting career young, which is why he has achieved so much already. In fact, he was only fifteen when he played the career-defining role of Milo in 'Sinister 2,' which opened the floodgates for his multiple offers on his way.
Courtesy of growing fame and prominence, a lot of people also started paying great interest in his love life too. So, that's the exact reason why we bring you details on whether Zumman is single, dating, or married already.
Lucas Jade Zumman: Dating A Childhood Girlfriend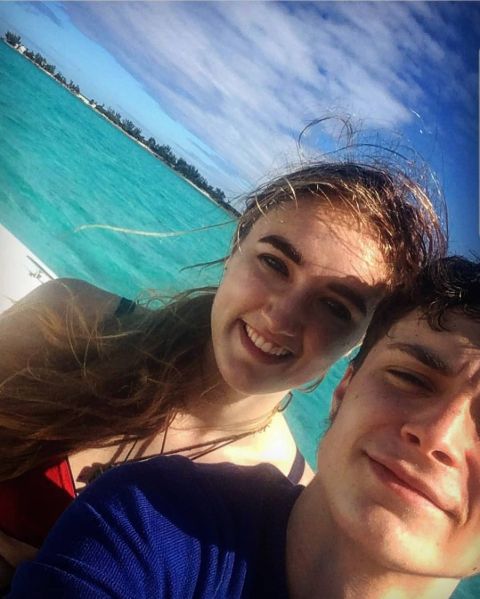 Lucas Jade Zumman is currently in a romantic relationship with Shannon Sullivan.
Photo Source: Instagram
Lucas Jade Zumman feels quite fortunate to be replicating his blooming professional journey to his romantic life as well. Cutting right to the chase, yes, the 20-year-old is dating an adorable girlfriend named Shannon Sullivan. The couples' pictures are out on the internet, and Lucas' wide fan-following couldn't be happier for them.
Don't Miss: Devin Booker's Girlfriend In 2021 Is Kendall Jenner.
Lucas Jade Zumman might have thousands of female fans who have a crush on him, but Shannon Sullivan was the only girl who managed to steal his heart. What's more exciting is the fact that the couple knew each other from the very start since the love birds were childhood friends, to begin with.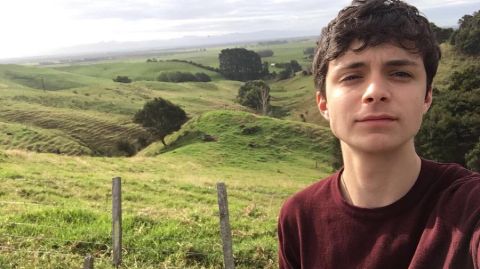 Lucas Jade Zumman and Shannon Sullivan were childhood friends before even going out.
Photo Source: Instagram
It has been a few years since Lucas Jade Zumman and his girlfriend Shannon Sullivan started going out, but both of them would agree on how they shared a connection for a long, long time. Interestingly, the charming actor wasn't the one who first confessed to having feelings, but none of that matters now as both of them shared a mutual feeling of love, which gets them strong and together.
Lucas Jade Zumman's Girlfriend is a YouTuber
While Lucas Jade Zumman might be prominent among Hollywood and television viewers, his partner, Shannon Sullivan, is no less. In contrast, the diva happens to be an internet sensation, an accomplished YouTuber who also happens to be a songwriter by profession, as per her Instagram bio.
Since both of them are established personas in the glamour world, their love affair even gets tasty and perfect for most of their followers.
Lucas Jade Zumman's girlfriend Shannon Sullivan is both a YouTuber and a songwriter.
Photo Source: Instagram
The celebrity duo Lucas Jade Zumman and Shannon Sullivan are both Instagram stars with a fan-following count of over 3.4 million and over 163,000, respectively. The platform is where they often showcase the romance with some adorable pictures, be it them hugging or even intimately kissing.
Related: Devin Booker's Sister Suffers From A Disorder - All You Need To Know.
Zumman and his YouTuber girlfriend recently moved in together, and they worked hand-in-hand to set up their new house. Taking everything into account, it's beautiful how the pair are in a romantic relationship for so long, and we could only hope they take it the extra mile and get married in the future.
Also See: Who is Andre Roberson's Girlfriend? Know All The Details.
For more news and updates about your favorite stars, please stay connected with us at Glamour Fame.
-->