Who is Andre Roberson's Girlfriend? Know All in Details!
Published Mon Feb 15 2021 By Danile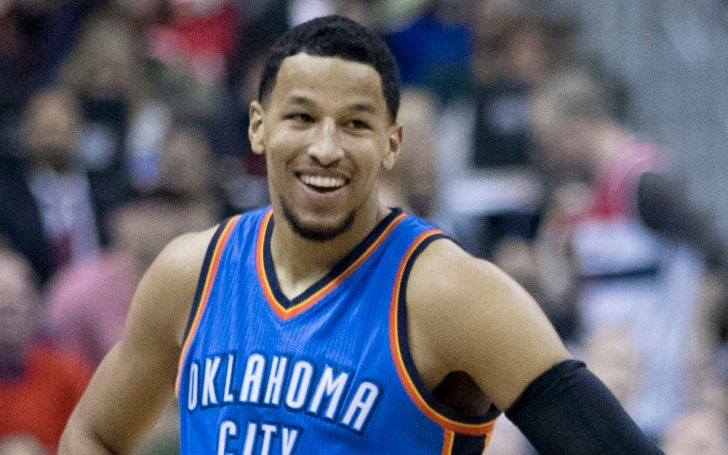 Andre Roberson has a beautiful lover whom he has been dating for a while. Who is she?
Andre Lee Roberson, better known as Andre Roberson, is a professional basketball player who played for the Oklahoma City Thunder of the National Basketball Association. At present, he is a free agent and searching for a club to play. Born in Las Cruces, New Mexico, he is one of John Roberson and Lisa Roberson's three sons. Both his parents were All-Americans and represented their respective sports during their college at New Mexico State. Likewise, he has six siblings Ashlee Roberson, Amber Roberson, Arielle Roberson, Anthony Aaliyah Roberson, and Arianna Roberson. Most of his siblings are current or former NCCA Division I athletes.
In terms of career success goes, the 29-year-old has had a decent career in the NBA so far. He was named the NBA All-Defensive Second Team in 2017. In his college days, he played for Colorado Buffaloes from 2010 to 2013. During his time at Colorado, he was two times First-team All-Pac-12 in 2012 and 2013. Moreover, he was also Pac-12 Defensive Player of the Year in 2013.
As for his private life, he's in an intimate relationship with a charming lady right now. So, who is that person? When did they begin seeing? Are they taking their romance to the next level? Do they share any children? So, let's get on to it!
Who is Andre Roberson Lover? How Long Have They Been Dating?
Andre Roberson is in a romantic relationship with his girlfriend, Rachel DeMita. Rachel is a former NBA 2KTV host, a vlogger, and a social media star.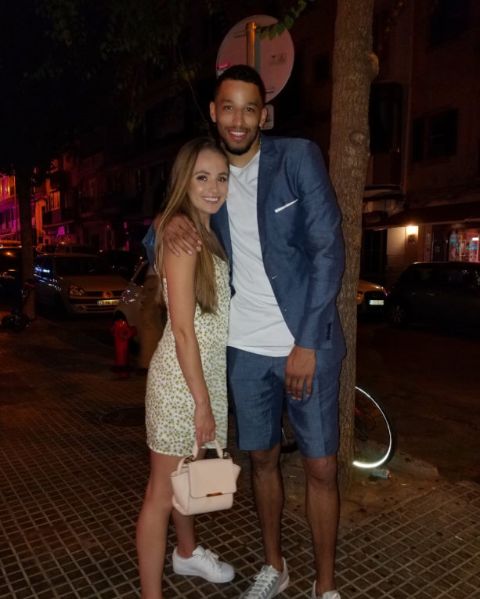 Andre Roberson and Rachel Demita have been dating since 2018.
Photo Source: Tevez Owena
The duo began dating in June 2018 but kept their lovey-dovey under the radar. They confirmed their relationship a couple of weeks after that on their respective Instagram.
Don't Miss: Who is Barbie Castro Husband? Here's Everything You Need To Know!
The fact that both love basketball a lot has certainly been the main factor in igniting their chemistry. Almost three years into their love life now, Andre and Rachel get along incredibly well. The pair spend time together whenever both of them have free time from their works.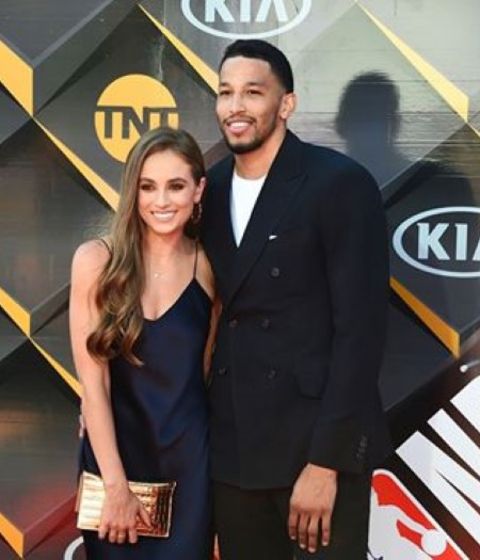 Andre Roberson is in a romance with his girlfriend Rachel Demita.
Photo Source: Affair Post
The celebrity duo does not share any children. Despite being together for a good time, they have been no announcement of engagement or marriage yet. Seems like they are taking their time. Hopefully, the love between the two remains the same as it has been in the coming days too!
You May Also Like: What is Bruna Marquezine Husband Name? Here's What You Should Know!
If you want to read more similar articles along with the latest news and updates about your favorite celebrities, be sure to visit Glamour Fame!
-->