Lucia Mendez Still Looks Amazing Given Her Age! Mendez Appears Half Her Actual Age
Published Mon Apr 10 2023 By ashma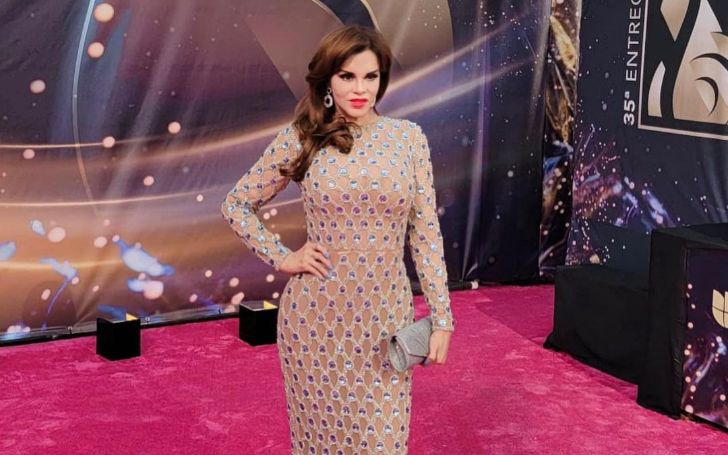 Lucia Mendez Still looks young and attractive in her sixties. Check out her beauty secrets below.
Lucia Mendez is a famous Mexican actress, singer, and model. She has remained a top model and has a big name in the Mexican film industry. Interestingly, the artist is widely known for her fabulous looks. She has refused to grow old. Yes, Mendez looks half of her actual age. Lucia has a mesmerizing look in her sixties.
What does Mendez do to keep herself young and charming? How is she still able to give competition to the models and actresses of today? Below we have collected some details about Lucia to describe everything about her efforts to maintain her gorgeous looks even in her old age. So without further delay, scroll down to learn about the singer's beauty secrets.
Lucia Mendez still has a gorgeous look, given her age!
Lucia Leticia Mendez Perez, aka Lucia Mendez, still looks gorgeous, given she turned sixty-eight in 2023. Lucia looks mesmerizing even to this day. Moreover, many of her fans remain enticed by Mendez's appearance since her age is way past her sixties.
We can see Mendez looks stunning on her Instagram posts. Not only that but the veteran actress is also seen actively promoting her looks on other media platforms too. Lucia steals the limelight at different events and functions she attends.
The Mexican actress never misses an opportunity to flaunt her phenomenal fashion sense. Mendez is seen carrying every fashion item with elegance. As a result, the actress stays relevant in the cutthroat industry.
No doubt, Lucia looks absolutely charming in whatever fashion item she carries. She gives tough competition to the models and actresses of current times.
Lucia Mendez: Plastic Surgery, Fillings, and Botox
As of 2023, the 68 years old actress, Lucia Mendez, born in 1955, looks half her age. Her gorgeous look is the result of her numerous efforts. Thanks to the advanced technology, the singer has been able to put on many makeups and surgeries.
As per the reports, Mendez has undergone several surgeries. She has done lip surgery, fillings, Botox, and more to give herself a Barbie look in her aging.
Such an attractive look in her late sixties has been possible only due to surgeries and injections. No doubt, she took the help of medical science and technology to look much younger than her actual age. She is seen confidently carrying her looks and fashion sense on every possible platform.
Height and Body Measurements of Lucia Mendez
The veteran actress cum singer, Lucia Mendez, is undoubtedly a beautiful lady. She is a center of attraction and is more famous for her sharp face. Furthermore, the media personality has brown eyes with brown hair. She prefers to do various experiments with her hair and looks.
Likewise, Mendez stands at c height of about 5 feet 6 inches and weighs around 50 kg. Her body measurements go like 33-25-38. Not only this, the actress seems to grow even younger day by day.
Apart from her surgeries and fillings, she might give proper attention to a healthy lifestyle. She seems to be a fitness freak and might sweat a lot in the gym and physical activities.
You may also like Maude Apatow's Dating Life!
Further, her slim and attractive looks cannot be because of only science and advancements. Mendez undoubtedly spends a good chunk of time in fitness activities.
Lucia faces Criticism and Controversies!
The Children of Sanchez alum Lucia Mendez often makes news headlines for her looks and surgery. Not only this, she is often criticized by the media as well as the viewers for her beauty efforts. Her plastic surgeries and fillings created controversies multiple times.
People are seen making fun of her surgeries on social media accounts. The model is available on Instagram with the username @luciamendezof. Likewise, she has 367 thousand followers on her Instagram page.
Lucia often posts pictures and videos of her personal and professional life on social media. She promotes her professional commitments there.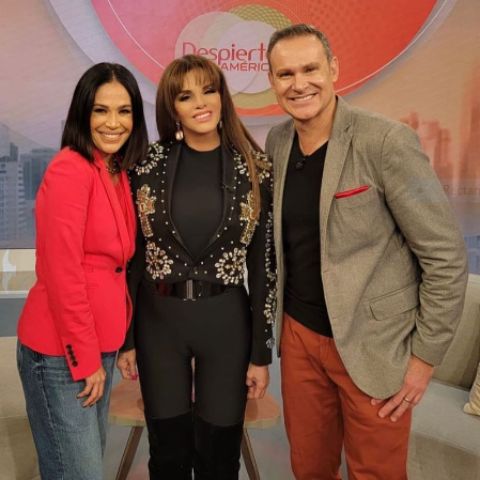 Sadly, her social media account has become a platform to provide people's judgment towards her looks. They actively comment on Lucia's pictures. And most of these comments center on her plastic surgeries. The public stated she has adopted a "bad way to look younger."
Check out the relationship details of actor Noah Schnapp.
Apart from hateful comments about her surgeries, Mendez has been in several catfights in the industry. She was told rude and despotic by a makeup artist. Furthermore, Lucia is known for her scandal with Veronica Castro and Laura Bozzo.
Showbiz Career: Movies and TV Shows
The Mexican beauty started her career in the showbiz industry in 1971. Likewise, she works as an actress, model, and singer. Some of her albums are Feel My Body, En Escena, Bailan, Todo o Nada, Amor de Nadie, Luna Morena, Te Quiero, Cerca de Ti, Se Feliz, and more.
Likewise, Mendez has movie and TV show credits like The Champions Five Supermen, The Children of Sanchez, La ilegal, Confetti, Los renglones torcidos de Dios, Mas negro que la noche, Paloma, Como dice el dicho, Amas de casa desesperades, and more.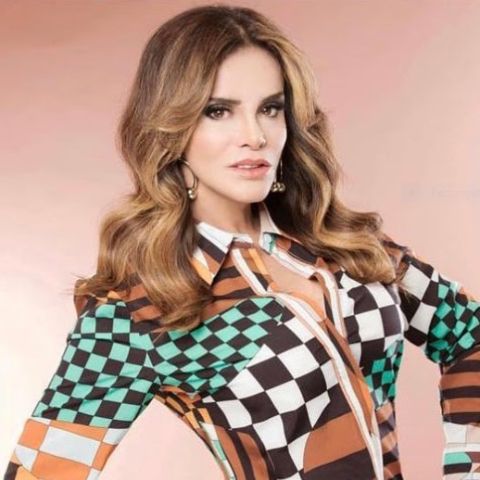 Apart from her acting and singing, the lady has a good name in the modeling world. She has done many modeling projects over the years. No doubt, her looks helped her be a successful model.
Net Worth and Earnings of Lucia Mendez In 2023
The veteran actress, Lucia Mendez, owns an estimated net worth of around $1 Million. Lucia has worked in showbiz since the early 70s, and she added tremendous wealth to her name.
Mendez might add a decent sum to her name from her involvement in different shows and events. Aside from her income as an actress, Lucia charges a considerable amount for her commercials and modeling projects.
If you want to read similar content on other celebrities, visit us at Glamourfame.
-->