Lucy Hale and Colton Underwood Are Dating, Apparently. Here Are the Facts
Published Fri Jul 17 2020 By Sea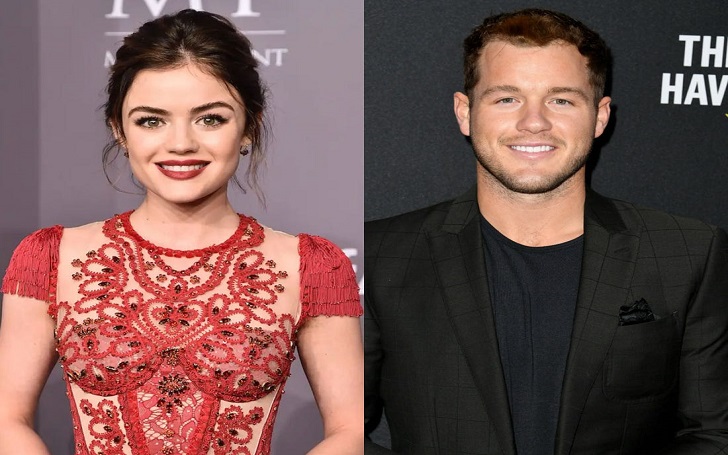 Colton Underwood and Lucy Hale were captured taking a hike without masks, and it seems these hikes were pretty "casual".
Did you ship Lucy Hale with Colton Underwood before at all? It came as a little surprise to everyone, but it didn't have to be so. Because it seems Hale was waiting for the right moment to approach Underwood. Yes, it was the other way around, and Underwood just became one of the Bachelor elites to date a Hollywood celebrity.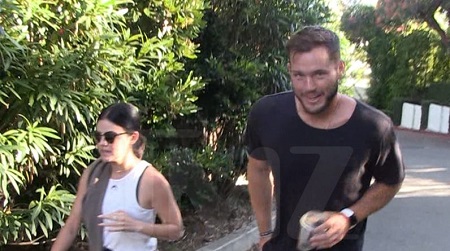 Colton Underwood is dating actress, Lucy Hale just after being single for two months.
Source: Haveeru
Lucy, who had her eye on Colton for two years, openly expressed her appreciation for the reality star during an unearthed interview with the People back in 2018. She also revealed about having a common mutual friend and gushed how perfect Colton is saying,
"I'm super excited that Colton's The Bachelor. He's wholesome. He's a good guy it seems like. He's really beautiful to watch."
As per TMZ, the Pretty Little Liars actress was first to reach out to Underwood just after his split with ex-girlfriend, Cassie Randolph. The lovebirds are yet to open up about their relationship however it seems like they are also not trying to hide their relationship from the world.
The news about Lucy and the former NFL player, who recently recovered from COVID-19, being in a relationship came after TMZ posted the snap of them hiking the Paseo Miramar Trail in Los Angeles' Pacific Palisades neighborhood on Wednesday. In the picture, Hale was showing off her toned body in a vest and joggers while Colton rocked his perfect physique in a t-shirt and sweats.
The outlet claims they been inseparable in a short time as they "have been seeing each other a lot" and also been on several casual hike dates over the last few weeks. Well, seems like the lovebirds are enjoying the lockdown while taking their relationship to the next step.
Previously, Colton dated the Bachelor winner Cassie for two years before parting their ways in May 2020. Well, at first the former couple hinted that they broke up on a mutual understanding and will remain, good friends, however, their breakup has been a bit more drama-filled when Cassie accused Underwood of trying to monetize their break up in a lengthy Instagram story.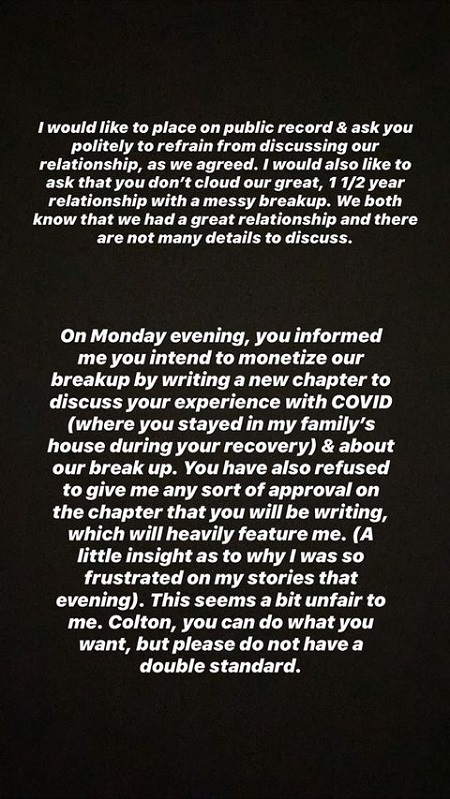 Cassie Randolph publicly slams ex-boyfriend for monetizing their break up.
Source: Cosmopolitan
The drama started after Cassie chatted about her split from her ex-boyfriend on The Bachelor: The Greatest Seasons-Ever! and Colton hit Instagram showing his disappointment on Randolph for breaking their "agreement to not discuss their breakup" publicly as he wrote,
"When our relationship ended, we agreed to handle things as privately as possible as we attempted to navigate our new relationship as friends. I chose to do that since we were living in this interim period, but obviously a lot changed this week."
Meanwhile, a source from Us Weekly claims that Colton has long moved on in his life and there is no chance of them getting back together. The outlet says the Bachelor hunk is back on the dating game and is "very excited about this new chapter".
Don't forget to head to our Entertainment section for more exciting news and gossips. And stay updated with Glamour Fame to keep track of the entertainment world.
-->