Madina Milana Family - Top 5 Facts!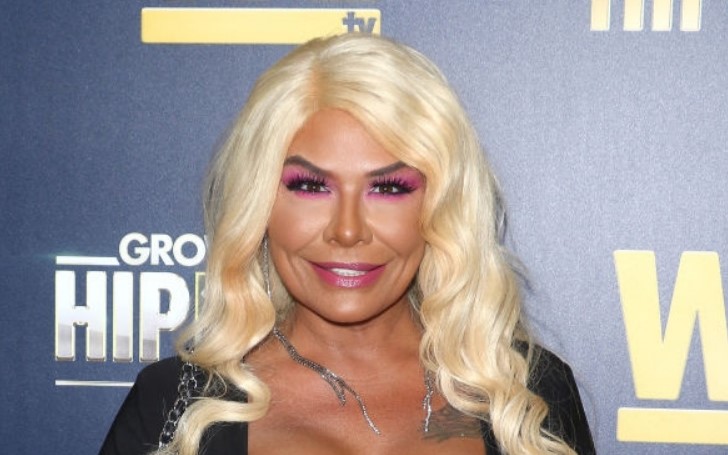 Madina Milana is from Brooklyn, New York, and is casting director of the 'Growing Up Hip Hop: New York.' She has also appeared on the show for a supporting role.
The 40-year-old, who was born in 1979, is sure one hell of a trouble maker on the show, which promises to keep us entertained. The way she manages to create drama is surely one amazing feat.
There's something to know about the star and her family, which you may find interesting. So, let's find out just that.
5. Madina Milana is the Eldest Sibling on Her Family
The star who hails from Brooklyn, New York, is the eldest siblings among six siblings. Most of her other siblings are based in New Jersey, while she is in New York and going places.
Also See: Elizabeth Ashley Wharton Neck Tattoo - Grab All the Details Here!
As known to us, Madina Milana has three brothers, Baruch Santana, Elshama Santana, and Perickles Vasilaropoulos. and Madina has two sisters who are Gabriella Santana and Zoe Santana.
According to some sources, the entertainment manager was born Helen Santana before she opted to change her name to Madina Milana.
4. Baruch Santana is also a Professional Casting Director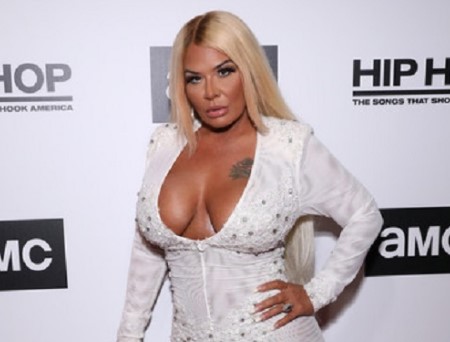 Baruch Santana, who is the brother of Madina Milana, is casting director and owner of Brooklyn Entertainment
Source: AMC
Baruch Santana, who is the brother of Madina Milana, is casting director and owner of Brooklyn Entertainment. According to some sources, the casting director's parents helped him to set up the company.
Also Read: Top 5 Facts About Morgan Ortagus
The company was set up in 2008, and since then, the entertainment company has been focusing on producing art and developing talent, projects, and other business ideas. The company states it utilizes its exclusive opportunities and connections to increase positive outcomes setting up an entertainment dealership. The company also promises to deliver the talent looking for training or gigs.
3. Perickles Vasilaropoulos Works Small Jobs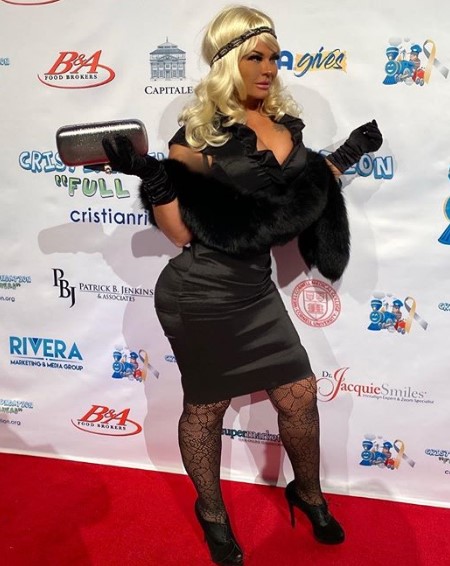 Madina's brother, Perickles, works small jobs.
Source: Rivera
While the other two siblings, Madina and Baruch, are in a much better place, working under big names already, Perickles Vasilapoulos is happy in his own little world. According to his facebook profile, Perickles graduated from LaGuardia Community College of Queens, New York.
Vasilaropoulos has worked the number of small jobs, which includes, retail store manager at Juan Valdez Cafe (2010 - 2012), retail store manager at Ameritel T-Mobile (2009 to 2010), Statutory auditor at NewYork-Presbyterian Brooklyn Methodist Hospital, and many more.
2. Gabriella Santana Now Lives in Englewood
Gabriella Santana, who is the sister of Midana Milana, now lives in Englewood, New Jersey. Looking at her records, it was found she previously lived in Stockholm, New Jersey, and Carlstadt New Jersey, and Lodi New Jersey. Given that, the Santana family is originally from Carlstadt, New Jersey.
1. Madina Milana has Some Major Credits to Her Name
While talking about managing and casting, no doubt, Madina Malina is one of the best casting directors in the industry. Taking her skills to work, she has racked up some A-listers on her name. The 40-year-old casting director, boasting her impressive works, she is involved in the castings of 'Tower Heist,' 'The Amazing Spider-Man 2,' 'The Avengers,' and 'Man on a Ledge.'

For more information on your favorite Movies and TVs, and celebrities' lifestyle, stay tuned to Glamour Fame, and don't forget to sign up for the newsletter.
-->