Top 5 Facts About Morgan Ortagus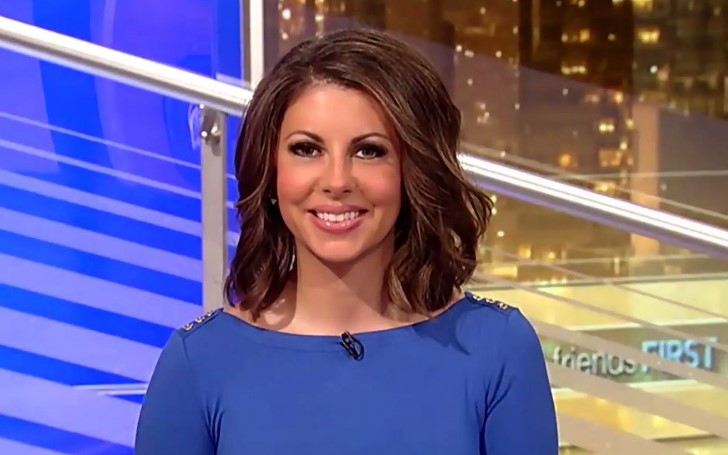 Morgan Deann Ortagus was born on July 10, 1982. Morgan Ortagus came into prominence when she became the US State Department spokesperson on April 3, 2019.
This was not, in any way, a big leap for the spokesperson as she has previously held several government positions, including Deputy Treasury Attaché and Intelligent Analyst at the United States Department of the Treasury and Public Affairs at US AID.
Here are some more intriguing facts about the US State Department spokesperson, you should know.
5. Morgan Ortagus has a Twin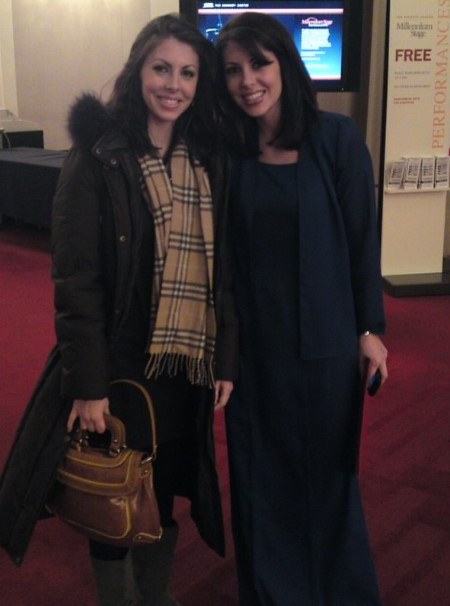 The Ortagus twins. Morgan and her twin Megan.
Source: UpYou
While many people know her for her excellent works and achievements, she has earned over the years. Only a few may have realized Morgan Ortagus has siblings and a twin.
Also See: Who is Robert Herjavec's Wife? Learn All the Details of his Married Life and Kids!
Morgan was born in Waterbury, CT, along with her fraternal twin Megan Ortagus. The twins were born to parents Denise C. Ortagus and Ronald E. Ortagus. The US State Department spokesperson is blessed with three sisters, including her twin.
4. Morgan Ortagus Worked as National Security Contributor at Fox News
Watch: 'Outnumbered' Takes on Shunning of Dershowitz, Woods
It was not only the government sectors Megan Ortagus worked in before she was appointed as the US State Dept. spokesperson. Megan spent a fair share of her career working for the private sectors, as well.
Morgan, before she was appointed as the US State Department spokesperson, worked for a few private companies, which include Standard Chartered Bank as a global relationship manager working with clients from the Middle East and Africa.
The spokesperson even worked at Ernst and Young (EY) as an Executive Director. But Megan managed to get broader attention from the people when she worked for Fox News.
Megan was a national security contributor and Republican strategist at the Fox News. She has appeared on numbers of Fox News special like 'Fox and Friends,' 'Outnumbered,' 'The Five,' and 'Morning with Maria.'
3. Morgan Ortagus had Two Wedding Ceremonies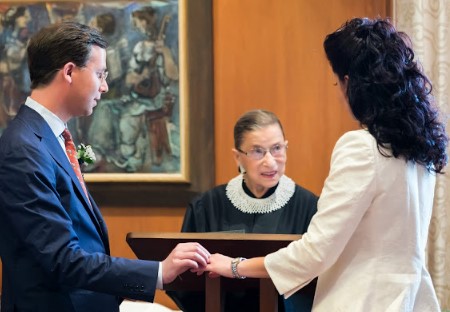 The marriage was officiated by by Associate Justice Ruth Bader Ginsburg.
Source: RMdb
The US State Department spokesperson is happily married to her husband, Jonathan Ross Weinberger. The couple walked down the aisle on 25th May 2013 at the Supreme Court in Washington, DC.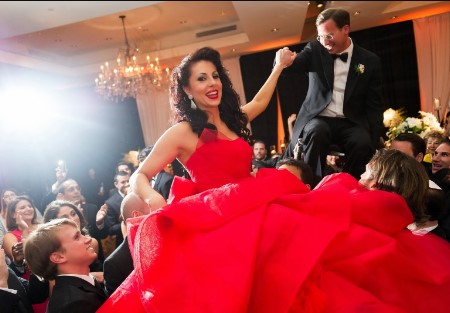 Couple's Jewish wedding.
Source: RMdb
The couple remarried as they wanted a Jewish wedding too. The two in a traditional Jewish wedding tied the knot on again with the blessing by Rabbi Kenneth B. Block.
2. Morgan Ortagus Participated in Beauty Pageants
Morgan Ortagus, who is reaching all the new heights in career, always showed signs she was made to go places. While we don't doubt her capabilities in politics, analysis qualities, and of course, she is an excellent spokesperson.
But what many don't know is, she is a winner of the Miss Florida Citrus. The US States Dept. spokesperson who comes from Polk, County, Florida, won the title in 2002.
Morgan was the runner up of Miss Florida, as well. Ortagus, with her outstanding knowledge of foreign policy knowledge, stunned everyone.
1. She is a member of Navy Reserve
On the list of Morgan Ortagus' various endeavors, comes another one to the list, which is more prestigious than others. Morgan is a member of the Navy Reserve, which entailed working for the US Agency for International Development, and several months in Baghdad with USAID.
In 2010, Morgan even served in Riyadh, Saudi Arabia, as the Deputy U.S. Treasury Attaché.
For more information on your favorite celebrities' lifestyle, stay tuned to Glamour Fame, and don't forget to sign up for the newsletter.
-->