Madison Beer Ceased Her Performance At The BottleRock Festival In Napa Valley After Police Noticed 'Minor Disturbance'
Published Mon May 27 2019 By Andrew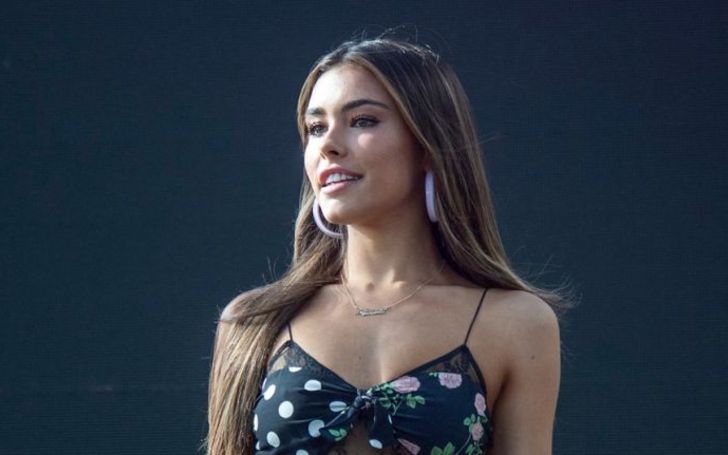 'Minor Disturbance' caused Madison Beer to cease her performance at The BottleRock Festival in Napa Valley.
A Madison Beer concert faced a brief interruption as a gun scare caused the audience to panic out.
The singer was knees deep in her performance of a cover of Radiohead's "Creep" while the disturbance took place. At the Napa Valley BottleRock festival, screams were heard in the crowd barring Beer from continuing on her set.
Madison Beer stops concert mid-performance after a minor disturbance.
SOURCE: In Touch Weekly
Madison then quickly made her way to the side of the stage to inquire with the crew what actually was happening. A man wearing a green coat is seen standing alone near the stage in a video from the show. Reports that cover the entirety of the incident suggests that witnesses believed the man had a gun in his possession.
However, authorities later went to reveal that the man was not carrying any sort of weapon. The man with the green coat was eventually removed from the crowd and further video showcases him being escorted out by the police.
Are Fans Still Mad At How I Met Your Mother Ending Five Years Later?>>>
The Napa PD told the Us Weekly,
"There was a minor disturbance at the Bai Stage during the Napa Valley BottleRock concert on Saturday,"
and added,
"There was a disturbance, at 5:45 pm, but no weapon was involved and no one was injured. The man who caused the disturbance was removed from the grounds, there was no threat to the community."
Tracie, Beer's mother was obviously taken majorly aback by the incident. The mother took it upon herself to post a frightening message to Instagram.
There sure is a lot of gun violence going around these days in crowded places. So be safe people!
-->