Maisie Williams Reveals How She Would Have Liked Arya's Story To Conclude In Game Of Thrones
Published Sun May 26 2019 By Arya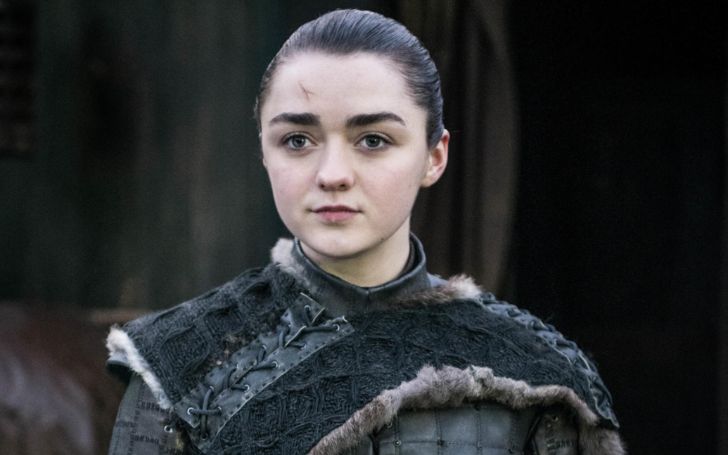 Game of Thrones star Maisie Williams shares she had a different vision for her character (Arya Stark) ending in the finale of the show.
Last week (May 19), the popular HBO series, Game of Thrones bid adieu to millions of fans after winning the hearts since its first season which aired on 2011. But many of the fans weren't happy with the ending including the same show's stars.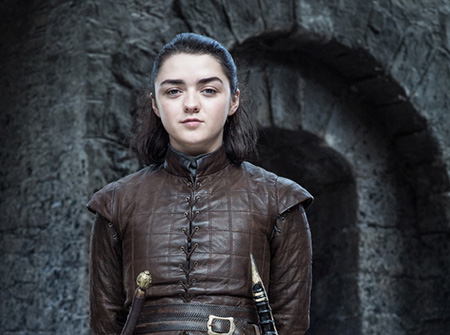 Maisie Williams wanted Arya Stark to kill Cersei Lannister during the last season of 'Game of Thrones.'
SOURCE: Express Magazine
Recently in an interview with Entertainment Weekly, Williams revealed, she hoped her character would end differently. She said,
"I wanted Arya to kill Cersei even if it means [Arya] dies too, Even up to the point when Cersei's with Jaime I thought [while reading the script], 'He's going to whip off his face [and reveal its Arya]' and they're both going to die. I thought that's what Arya's drive has been."
Apart from the storyline, Maisie expresses her willingness to again work with Lena Headey who portrayed the role of Cersei Lannister.
"I just wanted to be on set with Lena again, she's good fun."
The GOT star may not have gotten her desired ending, but she did have lots of thoughts on Arya Stark's actual ending. From sleeping with Gendry to fighting for Winterfell and killing the Night King, Arya has gone through many emotions. She was amused that is why she was surprised when she read her final script with the Hound.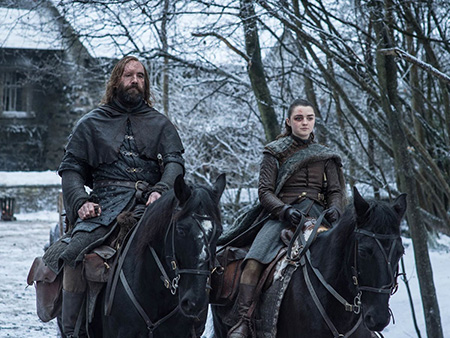 CAPTION: Arya Stark and The Hound left Winterfell to kill Cersei Lannister.
SOURCE: Inverse
The 22-year-old actress told, despite her shocked and mixed feelings, she eventually realized there were other things she could play, bringing Arya back to being a 16-year-old again.
You may like: Maisie Williams Reveals Her Favourite Arya Kills
The ending of Game of Thrones was a tragedy, a disaster seemed inevitable for everyone, Williams said, "It's a happy one" because it gave her a place to take Arya which she never thought would go with her again.
-->