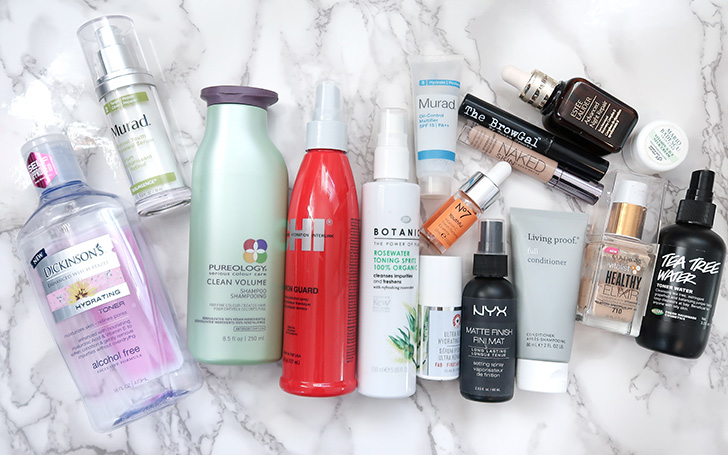 Tired of useless cosmetics products? Check out the list of Makeup and skincare empties of 2019.
Are you tired of the useless cosmetics and skincare products that often don't provide what they testaments too? Well, we all have been there are tired of searching and experimenting with a suitable product for our delicate skin.
So take a deep breath as we have brought you up with some of the best 'Empties' reviews of 2019 by famous beauticians from all around Youtube which is surely going to help you save few bucks and importantly help you find the right product without even buying it.
5. Glamdit
She has over 100 a beauty product review videos including makeup and grooming tutorial. Check out her recent video on empties of 2019.
4. Jessica Braun(JAM Beauty)
The beauty product specialist Jessica Braun has over 500 thousand plus subscribers.
Check out: 10 Best Makeup Products for Beginners
You can check out her other 100 plus videos where she talks about different cosmetics products and reviews them according to your skin type.
3. Makeup with Mariela
Mariela reviews and product review has also been like by a man of her viewers and followers. Check out her recent Lets Talk Trash! Skincare & Makeup Empties of 2019 posted recently on April 19.
2. Beauty with EmilyFox
Besides her gorgeous looks and shiny skin, Emily Fox products reviews are also impressive and pleasing.
You may like: 10 Best Makeup Products for Beginners
The beautiful makeup artist provides you feedbacks and reviews by experimenting herself and sharing her experiences to all the beauty lovers.
1. Humeyra
Many people prefer to take pictures of their brand new makeup and skincare items but what's even more popular is posting videos on Instagram and Youtube about empty products and reviewing them whether if it's worth buying again or not.
Must see: Top 10 French Skincare Brands
The videos will be helpful as well effective because it helps you discover new products that might be good for your skin. There are many beauty experts in Youtube and Instagram where they talk about product empties and here's few of the best one. Stay 'happy' & 'beautiful' with healthy skins.
-->