Mama June and Boyfriend Geno Doak kicked out of Georgia Hotel over Unpaid Bill
Published Mon Jan 06 2020 By rhyss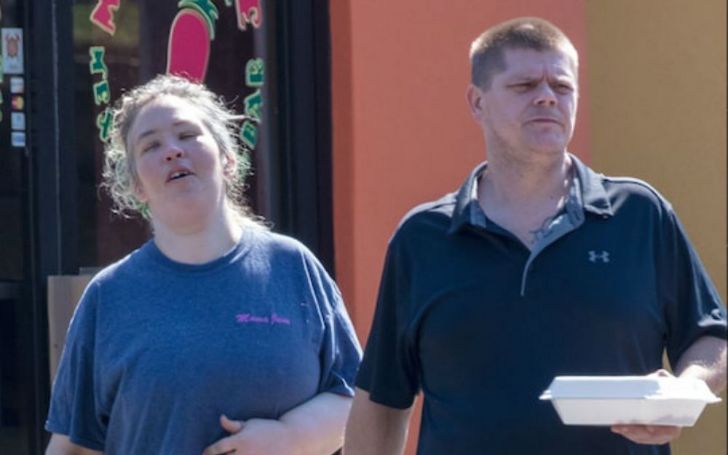 Mama June and her boyfriend Geno's nomadic lifestyle isn't over yet!
Recently, Mama June came into the news after not being able to pay-up the hotel bills. Apparently, she and her new boyfriend, Geno Doak were booted out of a hotel after they failed to pay the bills.
The incident comes from the Residence Inn Marriott hotel in Georgia. June has been renting out a room from the hotel all for the pair and some of their close friends since Thanksgiving.
And after months, the bill has been raking up like anything and peaked at $2000, which Mama wasn't able to pay.
Mama June and her boyfriend, Geno.
Source: PEOPLE
The hotel staff had notified Mama about the bill but she wasn't able to pay the bill in full, coming in just shy of the full bill mark.
In addition, the room that they had rented was a complete mess, as stated by the cleaning staff.
Mama and her boyfriend were told by the Hotel staff to leave the hotel immediately and apparently, the lovebirds are in search for a new hotel.
Don't Miss: Is Mama June Going To Prison Over Drug Possession Charges?
Looks like Mama and her partner have no habit of cleaning after their own mess, evident of their recent hotel room in FairBridge Inn & Suites, which they left in shambles after an altercation between the two of them.
Well, this is one of many incident that happened in the past few months in Mama's life ever since she started going out with Geno. Her family, on the other hand, has been telling her to leave him but seems like Mama June has other ideas.
For more, make sure to follow, GlamourFame!!!
-->