What Is Mandy Moore's Net Worth?
Mandy Moore's net worth and earnings revealed: The complete breakdown here!
Known for her 1999 chart-topping breakthrough song, Candy, also her debut single, Mandy Moore is a singer-songwriter. Moore may owe her surge to fame to her singing career, but she is now better known and loved as an actress. Moore's role as Rebecca Pearson on NBC's This Is Us, which has been successfully running since 2016, has endowed her with great star power and accolades, including two Screen Actors Guild Awards.
Amanda Leigh Moore was born on April 10, 1984, in Nashua, New Hampshire. Not many know that Moore's acting and singing career started side by side, although success initially knocked in the latter. Moore signed her first record deal with Epic Records and released her breakthrough single and album So Real in December 1999. Moore would soon spend her early aughts tending more to her acting career.
What is Mandy Moore's net worth?
Moore's multi-faceted career has paid her well. The singer-turned-actress has been actively working in showbiz since 1993 and is now raking a hefty paycheck. According to Celebrity Net Worth, Moore earns an estimated $250,000 per episode for playing Rebecca in This Is Us. The wealth website estimates the actress's net worth to be striking $14 million.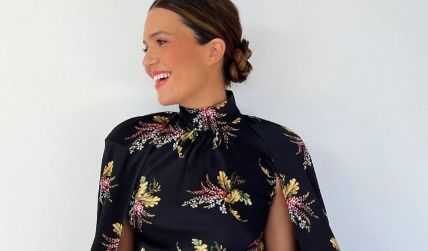 Moore rose to fame with her debut single 'Candy.'
Photo Source: Instagram
Moore's initial success in singing, with her hit singles like Candy, Walk Me Home, and more, may not have brought her millions, but she certainly owes her riches to the feats. Moore was in her early teens when she received substantial recognition and even started touring with bands like NSYNC and Backstreet Boys.
Don't Miss: The View' Host Joy Behar's Net Worth Revealed.
Mandy's 1999 released debut, So Real, didn't open with a banger but gradually made its way to major charts. Her self-titled second album was an attempt to steer her rep away from bubblegum pop, but the songs only amplified Mandy's mellow persona while bringing her considerable attention. The Hampshire native made her feature film debut in the 2001 film Dr. Dolittle 2, a $176.1 million grosser.
Recommended: Inside Rod Stewart's Massive Net Worth: All Details Here.
It was the 2001 coming-of-age drama The Princess Diaries that brought Mandy critical and commercial acclaim. The Anne Hathaway starrer grossed a whopping $165.3 million against a budget of $26 million. Moore's first starring role as Jamie Sullivan in the 2002 flick A Walk to Remember, alongside Shane West, was perhaps her breakthrough in the cinematic circle. The movie, which grossed $47.5 million, earned Mandy rave reviews and multiple awards.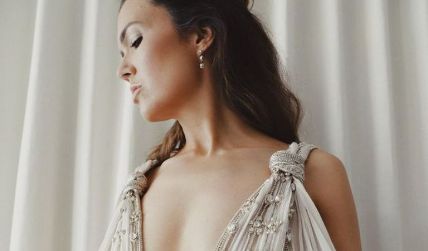 Moore announced hiatus after 'This is Us' final season.
Photo Source: Instagram
Moore's stellar resume includes blockbusters like Racing Stripes, Tangled, License to Wed, Ralph Breaks the Internet, and Because I Said So. Moore, 38, has released seven studio albums since her debut album in 1999. Moore released her latest, In Real Life, a follow-up of her sixth album, Silver Landings, earlier this year. Moore has since announced her hiatus from acting.
Mandy Moore announced hiatus!
The 38-year-old actress announced she is taking a break from acting earlier this year. Moore's bombshell announcement came shortly after the final season of This Is Us premiered. Moore's profession takes the back seat as the Screen Guild-winning actress gears up to welcome her secondborn with her husband, Taylor Goldsmith, a singer.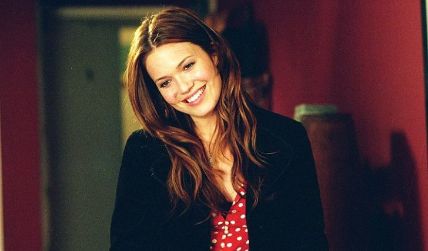 Mandy canceled the remainder of her 2022 tour due to her pregnancy. Photo Source: Instagram
"I was pregnant with Gus all throughout the fifth season, and then I went back to work when he was a month old," explains the actress, who shares a 1-year-old son, Gus, with Goldsmith. "So, I'm excited to be a mom for a minute, then figure out what I wanna do after that," shared Moore, who revealed her second pregnancy in June.
Moore is married to singer Taylor Goldsmith.
Source: Access
The This Is Us actress sufferers from a condition called Immune thrombocytopenic purpura, because of which Moore explains she will have to undergo unmedicated birth when the time comes. "My platelets are too low for an epidural. It was awful. But I can do it one more time. I can climb that mountain again," explains the soon-to-be mother of two while revealing her ordeal.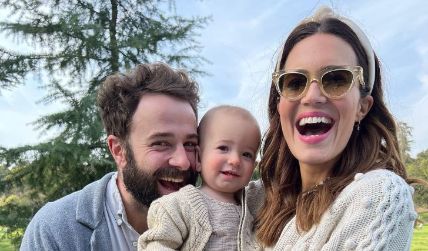 Moore is expecting her secondborn with Goldsmith.
Photo Source: Instagram
"I wish medication was an option — just the idea of it being on the table is so nice. But we'll just push forth like we did last time," the Candy crooner further adds. Moore recently canceled the remainder of her 2022 due to pregnancy. "I didn't know I was pregnant when we planned the tour," Mandy said, adding, "I have to put my family and my health first and the best place for me to right now is at home."
Stay connected to glamour fame for more.
-->