'The View' Host Joy Behar's Net Worth Revealed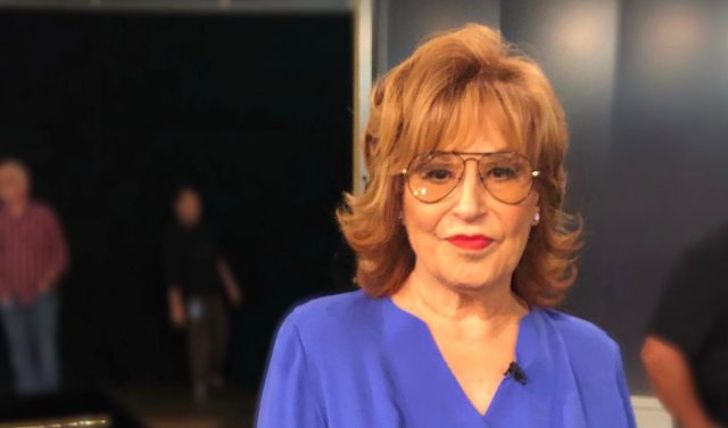 What is Joy Behar's net worth? The complete breakdown here!
Known as the longtime co-host of the popular talk show The View, Joy Behar is a comedian, actress, writer, and television host. Behar's hosting credits in The Joy Behar Show, Joy Behar: Say Anything, and Late Night Joy has catapulted her among some well-known television personalities in the States.
Josephine Victoria "Joy" Behar was born 79 years ago in New York City to working-class parents. Before coming into showbiz as a receptionist and later as a producer on Good Morning America, Behar had a brief career as a teacher. Over the years, Behar has gained the reputation of a controversial talk show emcee with her quick and unfiltered remarks. "Everything that I got into trouble for was not intentional. I just say what I say," said the Joy Behar: Say, Anything host.
What is Joy Behar's net worth?
The gender pay gap may still be a pertaining issue worldwide, and we know that showbiz is as guilty of the unjust as the rest of the industries. But if you think the ladies in the entertainment business are earning meager amounts compared to their male counterparts, think again. Behar of The View is raking an estimated $7 million for just doing her segments on ABC's talk show.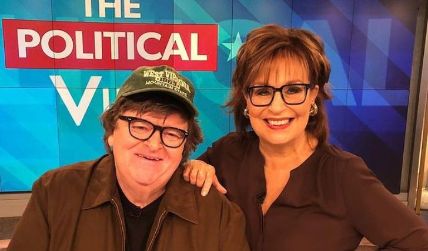 Behar is one of the original panelists of 'The View.'
Photo Source: Instagram
According to Celebrity Net Worth, the talk show host has an estimated net worth of $30 million. Joy's earnings and net worth make her one of the richest co-hosts of The View, preceded by Whoopi Goldberg, whose net worth is estimated at $60 million, followed by Meghan McCain, worth $10 million.
Don't Miss: Who Is Anne Heche? What Is Her Net Worth?
Behar's now-stellar career asserts the unpredictable nature of life. The New York-born was an English teacher in Long Island when a nearly-fatal experience with ectopic pregnancy pushed her to go big. Joy's road to greatness was paved when she landed an insignificant job at Good Morning America, where she also performed her stand-up gigs. Behar's continued with a gradual rise as she appeared on various shows, including Baby Boom, Live From Queen, and Way Off Broadway.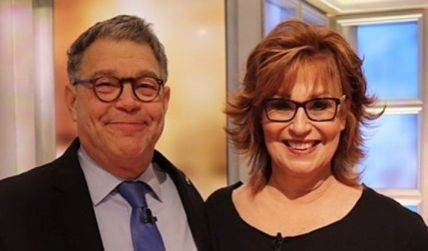 Behar is an Emmy-winning television host.
Photo Source: Instagram
Behar was in her late 50s when she became one of the original panelists of The View in 1997. Joy's hosting stint on The View has earned her one Emmy and several Emmy nominations. In addition to the Emmy-winning talk show, Joy has also taken her hosting skills to other shows like Larry King Live, Viewpoint, and her two namesake shows.
Behar briefly exited the ABC talk show in 2013.
Source: ET
While Joy rakes the larger proportion of her wealth from her hosting chops, her acting career may have contributed generously to her amassed wealth, considering she has starred in more than ten films and multiple series. Some of her best-known acting credits are Hiding Out, Cookie, and Manhattan Murder Mystery.
Joy Behar's other ventures!
Despite her imposing accomplishments on television, the host/actress has strived to have a multi-faceted career. Behar is written multiple books, often characterized by witty humor. Joy released her much-loved book Joy Shtick — Or What is the Existential Vacuum and Does It Come with Attachments? in 1999.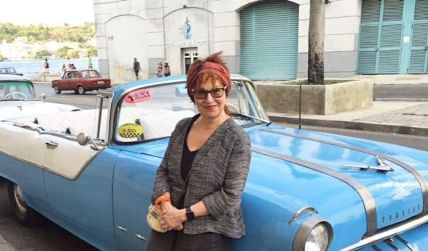 Behar's 'The Great Gasbag: An A-to-Z Study Guide to Surviving Trump World' was released in 2017.
Photo Source: Instagram
She is also the author of Sheetzucacapoopoo: My Kind of Dog, released in 2006, and The Great Gasbag: An A-to-Z Study Guide to Surviving Trump World, released in 2017. The stand-up comedian's career also spans theatrical plays, and Joy has accumulated several credits, including The Food Chain, Love, Loss, What I Wore, and The Vagina Monologues.
Recommended: What does David Otunga do for a living? What is his Net Worth?
Want a quick tactic to earn millions with little effort? Flip estates, and that's what Behar has been doing for years. The View host has an incredible real estate profile. In 2016, she sold her old home in East Hampton for $3.8 million and bought another estate nearby for $4.75 million. The actress spent $2.4 million on a two-bedroom apartment in New York in 2017 and made a significant profit after selling it for $3.28 million a year later.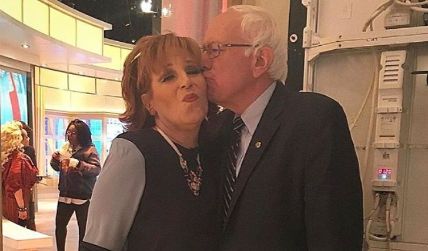 Joy is married to her second husband, Steve Janowitz.
Photo Source: Instagram
The View host is currently married to her second husband, Steve Janowitz, who she dated for twenty-nine years starting from 1982 before finally tying the knots in 2011. Joy shares one daughter, Eve Behar, 51, with her ex-husband, producer Joseph Behar.
Stay connected to glamour fame for more.
-->