Who Is Anne Heche? What Is Her Net Worth?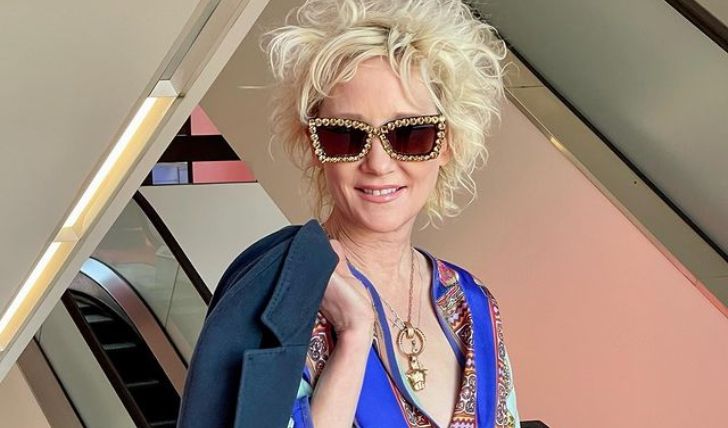 Inside Anne Heche's personal life and career: Read the complete story here!
Once a potential Hollywood A-lister, Anne Heche's life tumbled after a scandalous relationship and a breakup with Ellen DeGeneres in 2000. Heche is best recalled for portraying the twin role of Vicky Hudson and Marley Love on the 90s soap opera Another World. Her other credits include Donnie Brasco, Volcano, I Know What You Did Last Summer, and Return to Paradise. Anne Celeste Heche was born on May 25, 1969, in Aurora, Ohio, to activist Nancy Heche and her husband, Donald Joseph Heche.
In many interviews the actress has given over the years, Heche claims her father sexually abused and raped her as a child. Heche's murky childhood had a reversive effect on the actress's mental health. "I'm not crazy. But it's a crazy life. I was raised in a crazy family," Anne said after her first public breakdown in 2000. The Another World alum was involved in a nearly fatal accident and is currently in a coma.
Anne Heche's career and net worth!
Despite having more than eighty acting credits to her name, Anne's net worth doesn't quite stand in proportionate to her career, spanning over three decades. According to the wealth website Celebrity Net Worth, the actress has an estimated net worth of $4 million. Anne's potential to be another acclaimed actress was realized early on when she bagged an Emmy for her performance in Another World.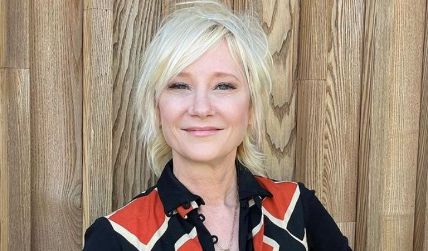 Heche's career went downhill after her romance with Ellen DeGeneres in the 90s.
Photo Source: Instagram
Heche starred in more than seventy episodes of Another World from 1987 to 1991. After the soap opera wrapped up in 1991, Heche's career flourished with television roles in Murphy Brown, O Pioneers!, The Adventures of Huck Finn, Wild Side, Girls in Prison, and more. Heche entered the mainstream realm after she landed the role of Christine Cullen alongside Cher and Jada Pinkett in HBO's If These Walls Could Talk.
Don't Miss: James Franco's Net Worth Revealed.
The Emmy winner's star power only soared higher as she landed roles alongside stars such as Johnny Depp in Donnie Brasco, which grossed $124.9 million, and Tommy Lee Jones in Volcano, which grossed $122 million. Anne's other big-selling flicks include I Know What You Did Last Summer, a $125.3 million grosser, Wag the Dog, a $64 million grosser, and Six Days, Seven Nights, which grossed $164.8 million.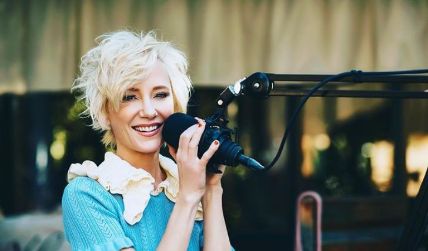 Heche won an Emmy for her performance in 'Another World.'
Photo Source: Instagram
After over a successful decade-long stint in showbiz and much more on the horizon, Heche's career came to a disheartening droop after DeGeneres' fiasco. The Emmy winner was blacklisted after her breakup with the talk show giant, following which Heche continued the grind by taking up roles in independent projects. Heche has shifted her focus to television and podcast in recent years.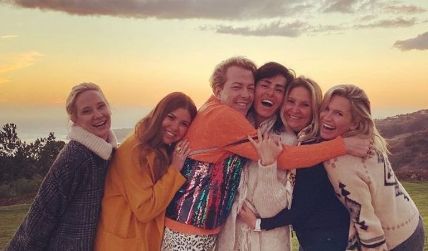 Heche has been declared brain dead and unlikely to survive after her recent accident.
Photo Source: Instagram
"I didn't do a studio picture for 10 years. I was fired from a $10 million picture deal and did not see the light of day in a studio picture," Heche said while dishing on her career's fallout after her romance with Ellen. Heche's recent credits include a starring role in The Brave, a recurring role in Chicago P.D, and part in Dancing with the Stars' 29th season. Before her gruesome car crash in LA, Anne was doing the podcast Better Together with Heather Duffy Boylston.
What happened between Anne Heche and Ellen DeGeneres?
As infamous and scandalous was the romance between Anne and Ellen, the duo's brief affair proved instrumental for the future LGBTQ community in showbiz. Heche, 53, doesn't label herself bi, gay, straight, but the Another World alum claims Ellen is the only woman she's ever been with. "I met her at the Vanity Fair party. And it was a chemistry thing that you can't describe," said Ellen after the duo started dating in 1997.
Heche and Ellen dated for over three years in the 90s.
Source: ET
Heche and Ellen braved all the potential backlash and put their romance out in public. "I took Ellen, we were told that my contract for Fox would be [ended] and I would be fired," Heche shared, revealing the extent of the homophobic society back then. The couple took it all till they couldn't. "I said, 'I think I'm ruining your career and your life and I don't think that I'm good for you. I think I should get out of here," Ellen said while recalling her split from Anne.
Recommended: Who is Brooks Nader? What is her Net Worth? All Details here.
Anne and Ellen broke it off after three enduring years in 2000, following which The Brave actress had a mental breakdown; Heche, high on ecstasy, walked more than a mile in a desert and barged into a stranger's house. After Ellen, Heche married Coleman Laffoon, with whom she shares her son. She welcomed another son with James Tupper in 2009. The pair called it quit in 2018. Ellen has been happily married to actress Portia de Rossi since 2008.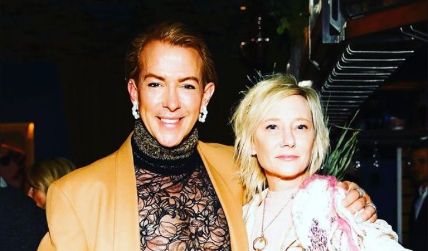 Ellen gives a cold reaction to Heche's critical prognosis.
Photo Source: Instagram
Ellen reacted to the horrid news of Heche's critical condition following the accident, and fans are spooked at how cold the Ellen DeGeneres Show star's response was. "Sure. I don't want anyone to be hurt," Ellen said when asked if she wishes well for Heche. "We're not in touch with each other, so I wouldn't know," Ellen added. Heche's family revealed the actress is not expected to survive the injuries.
Stay connected to glamour fame for more.
-->