James Franco's Net Worth Revealed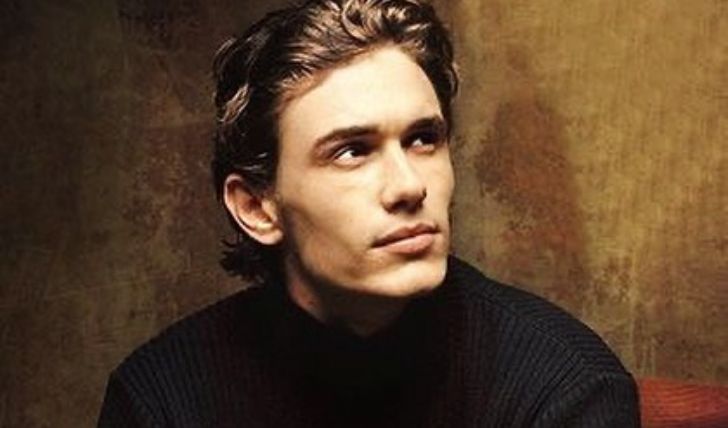 Inside James Franco's staggering net worth: The complete breakdown here!
Before plummeting to infamy and disgrace after a spate of sexual assault allegations, James Franco was one of the many A-listed actors in Hollywood. The slew of accusations against Franco has affected his career, with Franco landing far fewer roles than before and losing a legion of loyal fans. Franco's downfall began in 2014 when a minor accused the actor of lewd DMs.
James Edward Franco was born on April 19, 1978, in Palo Alto, California. In what most considered a lucky start, Franco had the opportunity to kick off his onscreen career alongside Elvis Presley in a commercial gig, following which he landed a major role in the NBC television series Freaks and Geeks, a sleeper hit as it found a cult fanbase following its cancellation over low viewership.
What is James Franco's net worth?
Despite being a disclosed sexual offender, Franco's career hasn't plunged beyond irreparable damage. The Palo Alto-born has managed to amass notable credits and hence a staggering net worth before his damaged reputation deprived him of some coveted parts and dough. As per Celebrity Net Worth, Franco has an estimated net worth of $30 million in 2022.
Franco earned an Oscar nomination for '127 Hours.'
Photo Source: Instagram
Franco owes much of the reserves to his successful acting career, but a portion has also been accumulated via various ventures in which the Oscar nominee took part. Before making his mark on mainstream showbiz with Spider-Man (2002), which grossed $825 million against a budget of $139 million, Franco had garnered good exposure on television with Freaks and Geeks, Whatever It Takes, and James Dean, which earned him rave reviews and a Golden Globe.
Don't Miss: What does Lottie Moss do for a Living? What is her Net Worth?
Franco reprised his role as Harry Osborn in two Spider-Man sequels, which were over $800 million grosser and a ticket to catapulting James to mainstream stardom. Franco's initial stint in the business saw the newbie sharing screen with icons like Robert De Niro in City by the Sea, and Neve Campbell, in The Company.
Franco made his film debut in 'Never Been Kissed' in 1999.
Photo Source: Instagram
Throughout his career, Franco has been a part of more critically acclaimed projects than commercial hits. James starrer City by the Sea, Flyboy, Sonny, Camille, and more demonstrates Franco's art-driven picks. "I don't know if I'm good with money or not. For a while, I collected a lot of contemporary art," James said while talking about his relationship with money.
James Franco's other ventures!
James boasts accomplishments outside of his acting career as well. Franco kicked off his multi-faceted career diving into filmmaking with the 2005 comedy flick The Ape, James starrer and his directorial debut. His other directories include short films The Feast of Stephen and Herbert White and the documentary Saturday Night, influenced by the late-night television sketch.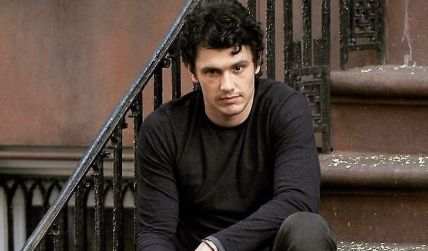 James kicked started his filmmaking career with 'The Ape.'
Photo Source: Instagram
Before gaining a reputation as a sex offender, the Oscar-nominated actor was a regular acting guru in esteemed universities like New York University, University of Southern California, and UCLA. He even ran his filmmaking school, the now-defunct Studio 4, previously located in New York City and Los Angeles.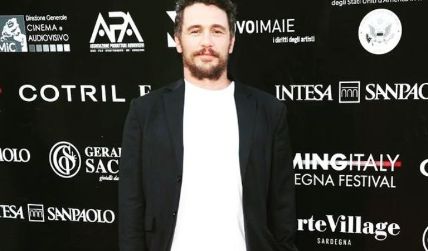 The Oscar nominee previously ran acting schools in New York City and Los Angeles.
Photo Source: Instagram
The Spider-Man actor reportedly raked a hefty sum from his acting school, which required students to pay an extra $750 for a special class involving sex scenes; the special course was revealed to be a licit way for the actor to molest his students. Franco's former students, Sarah Tither-Kaplan and Toni Gaal, filed a lawsuit against Franco for $2.2 million in 2019.
James Franco's upcoming projects!
For a disgraced Hollywood A-lister, Franco has one too many projects waiting to be released. After his recent hits like Arctic Dogs, Zeroville, The Pretenders, and The Ballad of Buster Scruggs, Franco is gearing for the release of his next upcoming, The Long Home, scheduled to release sometime this year.
Franco's casting as Fidel Castro receives backlash.
Source: Good Morning America
Starring James, Josh Hutcherson, Tim Blake Nelson, and Courtney Love, The Long Home, a Franco directorial, is based on William Gay's novel of the same name. His other unreleased projects include Kill the Czar and Bukowski, for which Franco faced a copyright infringement lawsuit in 2014. The Oscar nominee becomes the subject of massive backlash once again as he lands the role of Fidel Castro in Miguel Bardem's Alina of Cuba.
Recommended: Inside Rod Stewart's Massive Net Worth: All Details Here.
Franco's casting to play the infamous Cuban leader Fidel Castro was recently announced, following which a slew of actors, Latin actors mostly, took to social media pages to pen their reproach. "How is Hollywood excluding us but stealing our narratives as well? No more appropriation of Hollywood and streamer," wrote actor John Leguizamo in protest. The upcoming also stars Ana Villafañe as Castro's daughter, Alina Fernandez, and Mía Maestro as Natalia Revuelta.
Stay connected to glamour fame for more.
-->