Who is James Franco? Did He Struggle with Sex Addiction?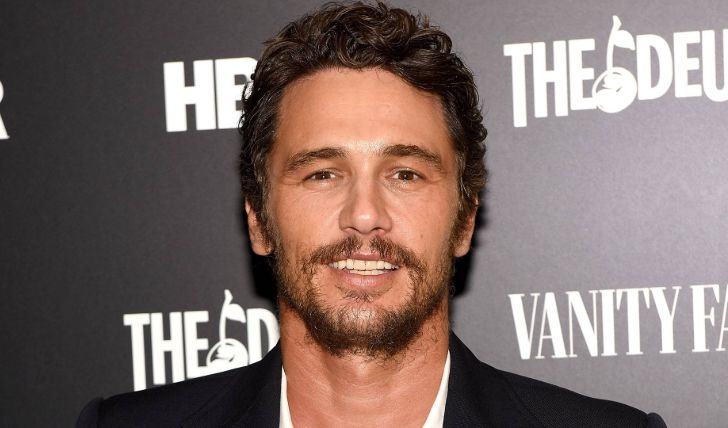 Actor James Franco admits struggling with 'sex addiction:' Complete story here!
We all know him as the charming antagonist Harry Osborn in the Spider-Man trilogy, but actor James Franco boasts a trove of mega-hits that are often cloaked by his few great hits or outweighed by the number of sexual misconduct accusations against him.
Franco is an actor, filmmaker, and writer, best known for his roles in 127 Hours, for which he got an Academy nomination, Milk, Eat, Pray, Love, Rise of the Planet Apes, and Oz the Great and Powerful. Franco was born on April 19, 1978, in Palo Alto, California. The Spider-Man actor has been off the radar for the last few years, but Franco made a reappearance recently and has finally spoken about the allegations against him.
James Franco admits being a 'sex addict'!
In his first interview in over four years, Franco dropped a bombshell of news. Appearing on SiriusXM's The Jess Cagle Show, the actor admitted to struggling with sex addiction. The actor confesses to cheating on all his partners because of the illness.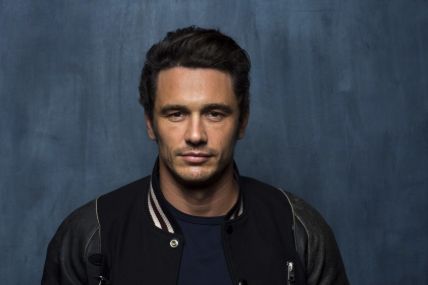 "I was completely blind to other people's feelings," Franco says.
Photo Source: LA Times
"I was completely blind to other people's feelings, to power dynamic or anything like that; I didn't want to hurt people," says the actor who's currently dating budding actress Isabel Pakzad. "I cheated on everyone before Isabel," James confesses. He previously dated actress Marla Sokoloff for five years and actress Ahna O'Reilly briefly.
Don't Miss: Who is Harvey Weinstein? Is He Married in 2021?
But the star's confession as a former sex addict is not what's garnering attention; after recounting his struggles with sex addiction, Franco reveals he slept with students of an acting class he previously ran. "I suppose at the time, my thinking was if it's consensual, OK," Franco adds. The 127 Hours actor says he has been in recovery since 2016 and is working to improve his behavior.
James admits to sleeping with students in the acting class he ran.
Source: NBC News
Franco has many allegations against him that date back to 2018 and 2019. Earlier this year, the actor settled a sexual misconduct lawsuit for $2,235,000 after he and Vince Jolivette were accused of engaging in widespread sexual behavior towards female students.
Who is James Franco's girlfriend, Isabel Pakzad?
Ever since the Milk actor flaunted his girlfriend, Isabel Pakzad, as an antidote to his sex addiction disorder, people have been curious to learn more about the special woman. Pakzad may not be an Academy-nominated famous or accused sexual predator infamous like her beau, but she is too an actor in her own right. Her credits include Birds of Prey, This is 25, and The Deuce.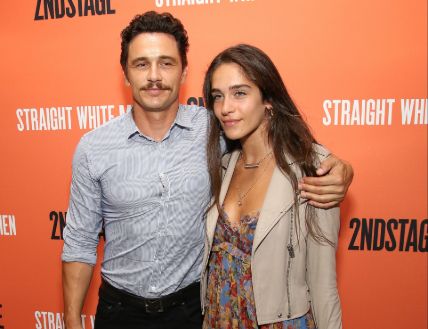 Franco and Pakzad have dating since 2017.
Photo Source: The Sun
The pair reportedly began dating in early November 2017, and it is not the first time James has raved about Isabel. In November 2020, the actor/filmmaker said he is working hard to be there for Pakzad than he did for his exes. Franco also struggled with alcoholism growing up.
Recommended: Who is Karla Laveaga? Who Is She Dating Currently?
James alleges he got sober at 17. "Once I couldn't use alcohol to fill that hole, it was like, Oh, success, attention, this is great. I got addicted to validation or success or whatever that is," Franco once revealed. On the SiriusXM interview, Franco reflected on his relationship with his one-time best partner, Seth Rogen, who now refuses to work with Franco.
For more information and news on your favorite stars, stay connected to Glamour fame.
-->