Who is Karla Laveaga? Who is She Dating Currently?
Published Wed Dec 22 2021 By pragya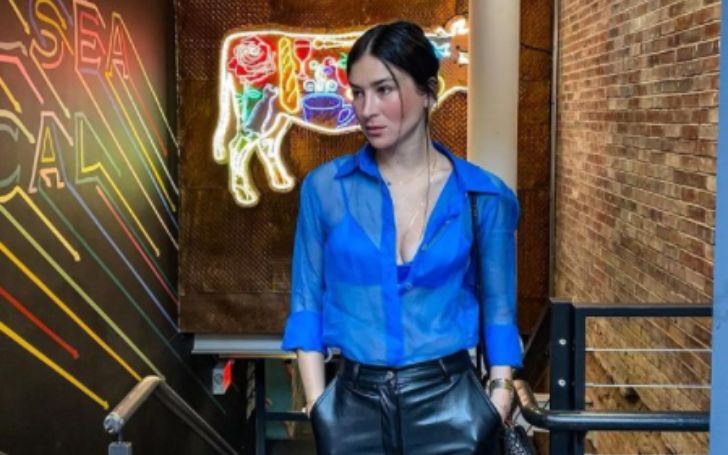 Grab All The Details Regarding Karla Laveaga And About Her Personal Life!
Karla Laveaga Vuilleumier is a Mexican social media influencer, fitness and lifestyle expertise, and entrepreneur who rose to fame as Karla Laveaga. She also works as a model in the fashion industry. She is also a photographer; her photographic skills are very much popular.
Additionally, Karla is recognized as a celebrity partner as well. As she started dating a Mexican singer, Alejandro Fernández, in 2011, she gained more popularity on social sites. Alejandro is known as El Potrillo in the industry and is a son of popular Mexican music Legend, ranchero singer Vicente Fernández.
Further, Karla's wiki/bio is very difficult to find out compared to other popular faces. Her fans are eagerly waiting to know her more in detail; therefore, we gathered some pertinent information related to Karla. Scroll down for more.
Who is Karla Laveaga? Know About Her Early Life Here!
Born on September 20, 1991, Karla Laveaga hails from Guadalajara, Jalisco, Mexico who has gained millions of popularity from her modeling concept on social media. She was blessed as one of the two girls welcomed by her mother, Adriana Margarita Vuilleumier Del Toro.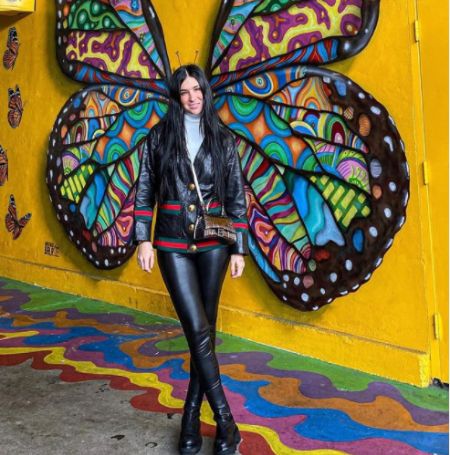 Karla Laveaga hails from Guadalajara, Mexico.
Photo Source: Instagram
Moreover, details about Karla's father and grandparents are not revealed publicly yet. Her top facts on personal life are still under wraps.
Instagram Star's mother, Adriana, is a graduate of Instituto de Ciencias in Jalisco, a real estate broker based there. Talking about her sister, Andrea Laveaga Vuilleumier is a fitness and vegan lifestyle guru on social media and her wellness advice is specially tailored toward new parents.
Click To Know: Strictly Come Dancing Star AJ Odudu Partnered with Rumoured Boyfriend Kai Widdringto? Detail About Their Relationship!
According to sources, Karla was graduated from the University of Guadalajara, where she grabbed a degree in interior design. Being a designer, she designed multiples of house projects. She reportedly co-owns a cafe in her hometown, Guadalajara.
What's Going On Karla Laveaga Love Life? Who Is She Dating Currently?
As mentioned above, Karla Laveaga and Alejandro Fernández are much more famous. It has nearly been decades since the couples have fallen for each other.
Currently, it is pretty much clear that Karla is committed to Alejandro. On Sunday, December 19, 2021, Karla's Instagram stories were full of Alejandro's live concert she attended.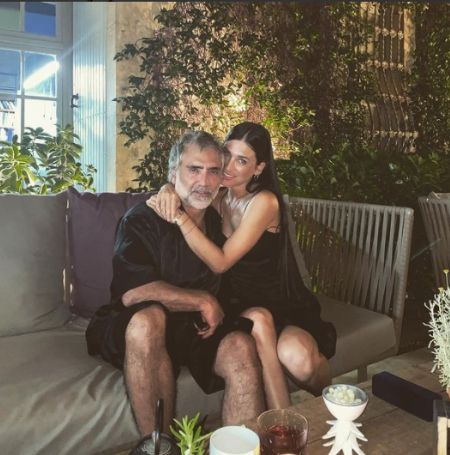 Karla Laveaga currently seems to be committed to Alejandro Fernández.
Photo Source: Instagram
It is quite a shock for many fans to assure that a 50-year-old man is dating a 30-year-old beauty. But, fortunately, despite the age difference, the fact that Karla and Alejandro have been together since 2011 is a testament to their love.
Recommended: Is Kelsey Plum in a Relationship? Who Is She Dating Currently?
On September 21, 2021, Alejandro posted a snap with her beloved, wishing her birthday. He states, ''Girl! Congratulations on your day! I wish you with all my heart the best today and always. I admire you very much for all that you are, and I know that the best is yet to come. @karlaveaga continues like this with that light that always characterizes you !!!!''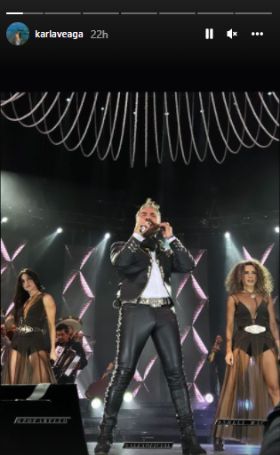 Karla Laveaga stories were full of Alejandro Fernández concert, on December 19, 2021.
Photo Source: Instagram
Mexican singer Alejandro is a father of five children. His three kids Alejandro Jr. and the twin girls América and Camila is from his ex-wife América Guinart. And two kids, Emiliano and Valentina, are with Colombian model Ximena Díaz. In the mid-2000s, he claimed to have undergone a vasectomy.
Lastly, Karla and Alejandro are not yet married couples neither have they exchanged rings in the past ten years. They even don't have a kid together. Hopefully, let' hope for their better future ahead.
Remember Glamour Fame for more celebrities and their personal life updates.
-->