Mandy Moore Took To Instagram To Share New Photos From Her Mt. Everest Adventure
Published Fri May 24 2019 By Andrew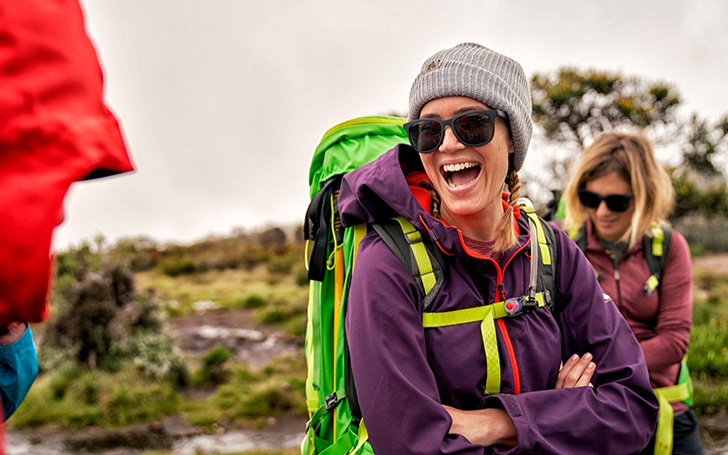 Mt. Everest adventure photos shared by Mandy Moore on Instagram.
Mandy Moore is already knees deep in her next adventure!
The 'This Is Us' star shared a series of clicks on her Instagram page this Wednesday through which she let the world in on her escapade to Mt. Everest adventure.
As a matter of fact, this sure isn't the first mountain journey the prolific actress has embarked upon. Moore climbed atop Mt. Kilimanjaro last year and commenced her "Everest viewing trek", earlier this week.
The actress mentioned in her caption about going into this viewing trek rather blind "not unprepared, mind you". However, she also added that she had the least expected and is keeping her heart and mind as open as humanly possible.
Ser Jorah Almost Had A Completely Different Ending In Game Of Thrones>>>
The actress also took it upon herself to thank her friend and alpine guide, Eddie Bauer and Melissa Arnot, Everest extraordinaire. To add up, the caption also emphasized on Arnot's achievement about how she summited 6 times and guided the Basecamp trek between 35-40 times.
Moore further expressed how she found out about "physical discomfort, personal challenge, AND fundamental spiritual growth" she was going to endure with for 10 days, right after her arrival and debrief in Kathmandu. She articulated feeling quite spellbound by the beautiful country of Nepal and went on to add her awe while witnessing the Sherpa culture of the country.
The totally apt season to climb Everest is in late May, so not just anyone can embark the journey to the highest destination on earth but Bear Grylls did in 1998.
-->