Manny Khoshbin Net Worth - How Much Does He Make From His 'The Khoshbin Company'?
Published Sun Dec 01 2019 By Sea
You might see Manny Khoshbin riding down the block in his rare all-white McLaren P1. But he didn't just get to where he is now without doing anything. Smart decisions and multiple fails tactics are behind the massive success of the real estate mogul.
As with many businessmen, his story is not that of an overnight success. And it's a fascinating one. He had a goal since his family abruptly left Iran for the US and had to survive tooth and nail. His ambition of living the American dream has paid off after all the hardships and racial discrimination in his early.
Manny Khoshbin came to the country and fulfilled his American Dream.
Source: Manny Khoshbin/SaveIG
Khoshbin is now a self-made millionaire after he single-handedly built up a massive envious real-estate empire with his 'The Khoshbin Company.' His net worth is mighty impressive, much like his car collection.
Manny Khoshbin Has a Net Worth of $80 Million While Making a $250 Million+ Real Estate Portfolio
As of September 2021, Manny Khoshbin possesses a net worth of $80 million. As pointed out above, it's all self-made. His story will support the fact.
Khoshbin was a teenager (14) when his family entered the States from Iran for a better life of their children. But it was not as they dreamed of in the beginning as they could barely speak or understand English.
We were forced to live in a 1972 Datsun station wagon for a few months till my dad got a job and raised enough [money] for a deposit and rent to secure a two-bedroom apartment.
Everything had been a motivation for him as he looked up to Sylvester Stallone when growing up in the US. One major fuel for success has been internet and tech, with which he constantly shares tidbits of his success story, especially on Instagram.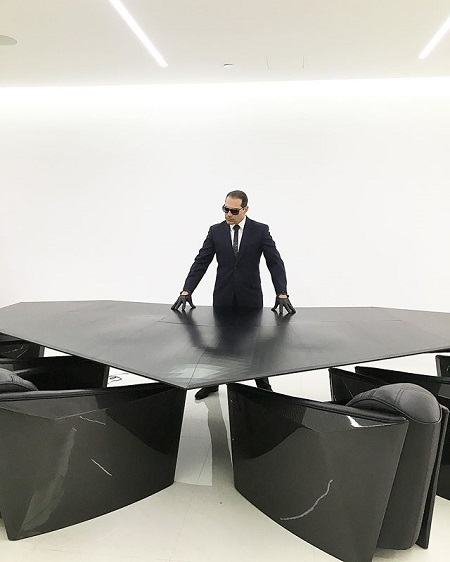 Don't you think Manny Khoshbin's net worth is a little undermined?
Source: Manny Khoshbin, Instagram
At 16, he landed his first job at Kmart with a wage of $3.15 per hour. He saved every last cent he could for the dream and didn't even use a car when he was promoted to Assistant Manager after a year. He was mocked for using public transportation.
Like many, Manny has failed in his attempts too. But unlike most of them, he persevered and pushed forward by taking advantage of the information available on the Internet. He obtained a real estate license in 1992. After working as a loan officer for a mortgage company, he started the company, 'The Khoshbin Company', in 2004.
The entrepreneur exploited the information from thereon, to understand, research and finally but his first investment property — a single-family home located in Gardena, California. He renovated it with every penny and credit he had to put it on the market for rent.
Khoshbin achieved $100,000 in two years from the rent sale. 'Invest and Multiply' was his policy as he didn't spend any of the earned amount. He purchased three more homes with the money.
Slowly but surely, the company was growing as he moved on from single-family homes to small apartment buildings and finally into commercial real estate.
'LoopNet' Was the Biggest Online Access to Information for His Success
Now, the company owns over 2.5 million sq. ft. of commercial and residential real estate across the United States. He's bought and sold more than $450 million worth of real estate over the years. By the time he released his book, 'Manny Khoshbin's Contrarian PlayBook: How to Build Your $100 Million Real Estate Portfolio From the Ground Up', in 2011, he had, yeah, $100 million real estate portfolio. As of 2021, he has over $250 million.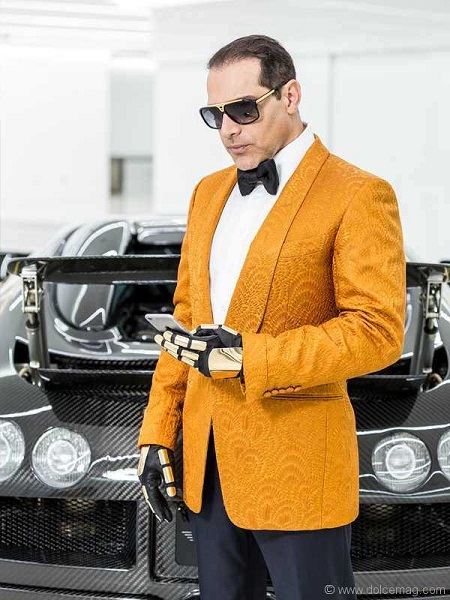 Always look up on the Internet for information.
Source: Dolce Mag
The 50-year-old has stressed how, among all the others, the website, loopnet.com, had the biggest impact on his business. Manny started researching on it, created alerts to feed him the right information at the right time and steadily got to where he is now.
Supercars and Hypercars Are All Part of His Garage. Worth? Close Enough to His Net Worth
Until 2016, Khoshbin had $25 million worth of items inside his garage alone. It includes, three Bugattis (an awesome Bugatti Chiron), the white Full-Carbon McLaren P1, the Saleen S7 TT, Porsche 918 Spyder, Porsche Carrera GT, two SLR Mclaren Roadsters (one is the limited 722S edition), a Hermes-edition Pagani Huayra, Mclaren 650S Can-Am Edition, 3 Rolls Royces, a Lamborghini Aventador SV Roadster, Aventador Miura edition, one-off Koenigsegg Agera RS full-carbon with the 1M engine, and two 4x4 Mercedes limited-edition G-Wagons.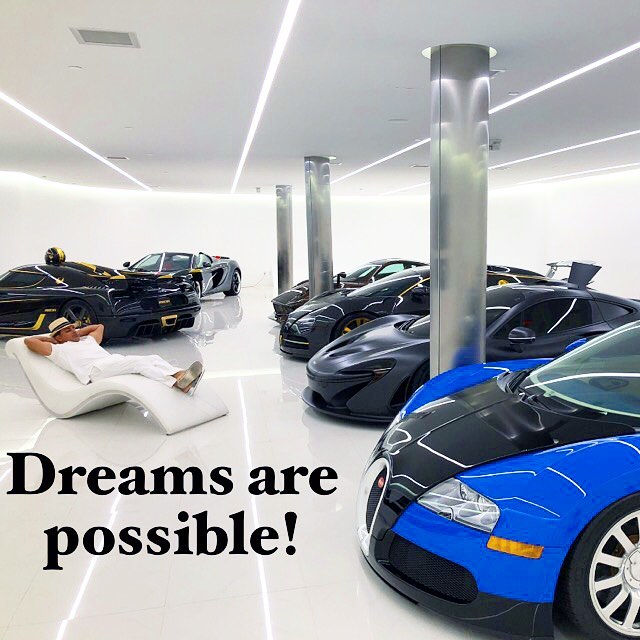 Yes they are. For some of us.
Source: Manny Khoshbin, Facebook
In late 2018, the father-of-two bought the Koenigsegg Agera RS Phoenix, the fasted production car in the world, for $2.2 million, instead of the Agera RS Gryphon that crashed during the initial testing. It was a little strange, but it was like he invested in the car as well, as he made a huge profit after selling the car only about half a year later.
After it was delivered to him, Khoshbin got an offer through a mutual contract, where he quoted $5 million for the car. After negotiations, it was dropped to $4.1 million, which still got him a whopping $1.9 million profit from one item. That's $496 increase every hour in his possession. Bet Christian von Koenigsegg would've wanted to do that, if he wasn't the founder and CEO of the car company. The car is credited as only Agera RS now.
By the start of 2019, the real estate businessman had increased his car collection to be worth $30 million. But he has no intention of stopping there. Just this late September, he released a YouTube video showcasing the next line of cars coming into his garage. It will be worth $17 million. That's $47 million worth of cars in 2020, quite close to his net worth (which is also obviously not stopping to increase anytime soon).
Watch: Six Cars Coming in As Khoshbin Explains the Specs of Each One
There are six new cars in the addition. One, of course, is the Koenigsegg Jesko, which is in production. Manny grabbed one of the 125 build-slots at the 2019 Geneva International Motor Show in March, for around $2.8 million. The others are a 1 of 1 Hermes Bugatti Chiron, 2017 Ford GT, Porsche 935, McLaren Speedtail and a Mercedes AMG ONE.
Aside from all the money talk, Manny Khoshbin has a model for a wife, Leyla Milani, and two lovely kids (a son and a daughter) with her. They met on Facebook! Head on over to our detailed section of Manny Khoshbin's love life with Leyla Milani for more information.
Stay tuned and connected to Glamour Fame for more Entertainment updates.
-->