Manuel Garcia-Rulfo Wife: Truth about Manuel's alleged marriage with Lee Min Jung!
Published Thu Mar 23 2023 By vicky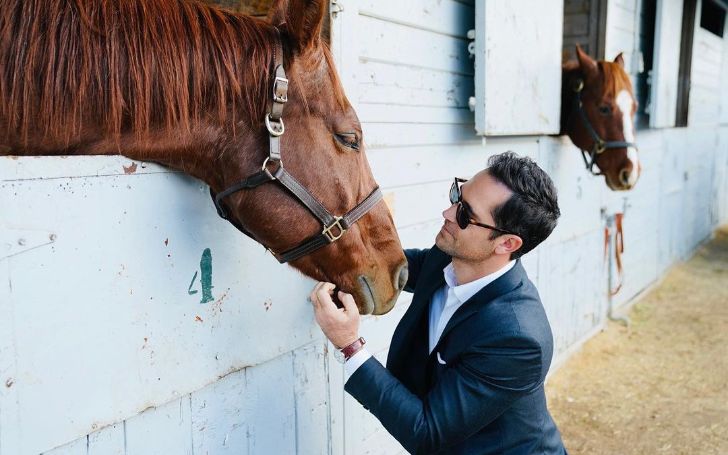 Manuel Garcia-Rulfo isn't a new actor in the industry. Rulfo played many significant roles throughout the decade! However, much of his fandom comes from the movie The Magnificent Seven. More recently, though, Manuel made the headlines for his part in A Man Called Otto in 2022.
Despite the fame and glam of Manuel's job, the Mexican actor found a way to remain untethered. Like any celebrity, fans stay updated regarding his job and new projects. But Manuel keeps the info on his relationships hidden from the world. As such, The Magnificent Seven star's love life stays a mystery to his fans!
Manuel Garcia-Rulfo Wife: Is Manuel Married To A Wifey?
The only wife Manuel Garcia-Rulfo married was on screen. As such, Rulfo remains unmarried in real life. Similarly, the talented actor never showed interest in sharing his marital life with the public.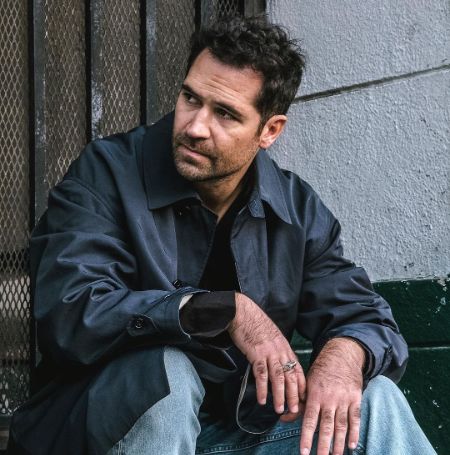 Manuel keeps his past affairs all tucked away and hidden from the world. Besides his romance in movies and TV shows, Rulfo kept his real-life partners/girlfriends away from the limelight. To this date, the star from The Magnificent Seven kept the names of his former girlfriends hidden. Fellow cast member of the said film Chris Pratt is open about his relationship with his girlfriend!
Rulfo kept his hands away from any public romance. However, his alleged flings and even marriage were reported by many online sources. Who was Manuel's rumored wife? Lee Min Jung was said to be Rulfo's wife, but what is the truth?
Was Manuel Garcia-Rulfo married to Lee Min Jung?
Nope, Lee Min Jung was never married to Manuel Garcia-Rulfo. The South Korean actress was and is a married woman. Lee Min Jung tied the knot with Lee Byung Hun in 2013.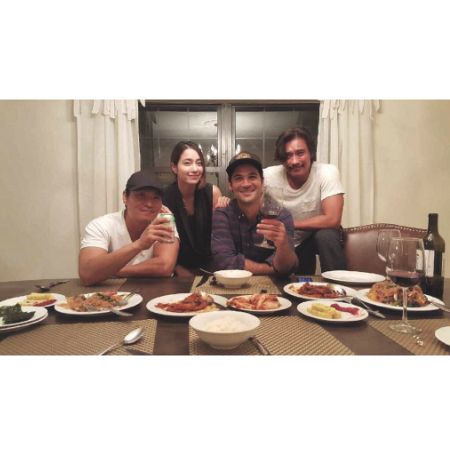 Surprisingly, it was Lee Byung Hun that introduced Manuel and his rumored wife, Lee Min Jung. Ironic, to say the least. The gossip started when The Magnificent Seven star Rulfo and his co-star Byung Hun met for dinner. The South Korean actor Song Joong-ki recently talked about his love life!
Picture of the South Korean actors and Manuel surfaced on the interwebs. Said photo of the Mexican actor with Min Jung and Byung Hun kick-started the rumor. So, Rulfo marrying Lee Min Jung was nothing but fans speculating.
A bit on Lee Min Jung's Marriage!
Lee Min Jung and her long-time partner, Lee Byung Hun, tied the knot on August 10, 2013. Yes, Byung Hun and Min Jung have been married for almost a decade. Yet, the rumors about Jung's marriage with Manuel Garcia-Rulfo live on.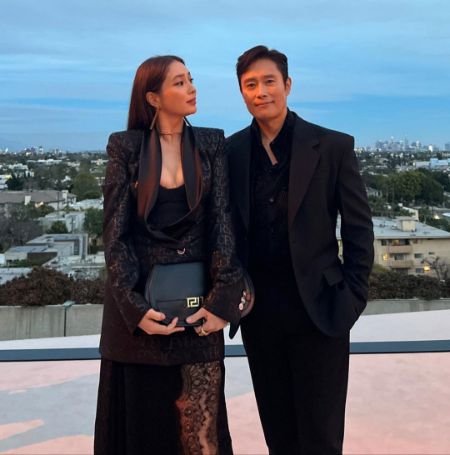 Back to the topic, Byung Hun and his wife, Min Jung, married at Grand Hyatt Seoul. The South Korean actor and his spouse became united in a lavish ceremony. Despite Jung's and Hun's wedding making headlines, the duo kept their big day intimate.
Two years into her marriage, Lee Min Jung and her husband, Lee Byung Hun, welcomed a son. Hun and his wife, Jung, gave birth to a baby boy Lee Joon Hoo on March 31, 2015. However, the married couple wisely kept the child away from the spotlight.
Manuel Garcia-Rulfo Loves Photographing!
As a person, Manuel Garcia-Rulfo loves taking pictures. And no, not of himself, but from the movies he's played in and random objects. As seen on his Instagram, Manuel is an adept photographer.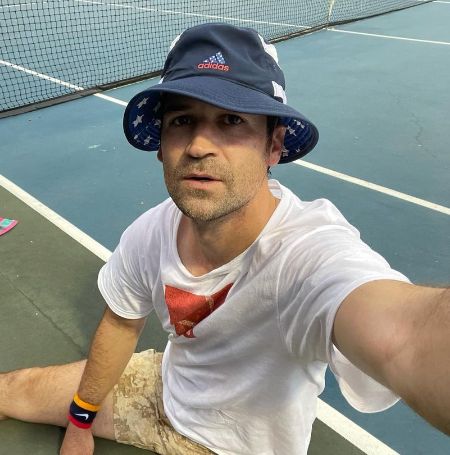 Manuel's Instagram has grown and has over a hundred thousand followers, with hundreds of pictures. Most of the pictures the Mexican actor post always has a woman as the subject the pic. However, Rulfo never disclosed whose photographs he takes.
While it looks like Rulfo takes inspiration from a lover, Manuel never speaks openly about the said images. All he does in the caption is express his feelings about the photo he posts. So, it remains uncertain if Rulfo is in a relationship.
Manuel's Private Nature Led Fans To Assume He's Gay?
While keeping a private life can be troublesome for celebrities, Manuel Garcia-Rulfo's fans assumed he was gay! Likewise, Manuel's nature kept him from sharing about his relationship. Seeing no women connected to Rulfo romanticly led many of his fans to believe he was gay.
Although Rulfo never explicitly spoke regarding his sexuality, Manuel isn't gay. Moreover, the actor never said anything that hinted he was in the LGBTQ community. As such, it's safe to say The Magnificent Seven actor, Manuel, being gay is only rumors and gossip.
-->