Marcus Ericsson Girlfriend Iris Tritsaris Jondahl: How Long Have Marcus and Iris Been Dating?
Published Wed Mar 15 2023 By vicky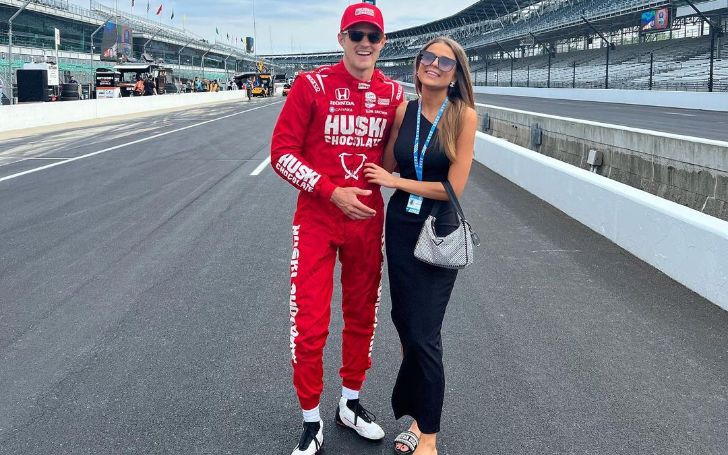 Marcus Ericsson is a Swedish celebrity known for his driving skills. He is a professional racing driver who won the 2022 Indianapolis 500 with his number eight Honda. Aside from his career, Marcus found significant success in his personal life! Although Ericsson never hid his relationship with his girlfriend, the racer's partner appeared to support him in all his triumphs!
In 2007, Marcus started professional racing. In 2009 he even won the All-Japan Formula Three Championship and doubled his fame. From his stardom, many fans are enticed by his love life. So, let's dig into more detail about the Formula One racer's life! Find out about Ericsson's dating life and many more.
Marcus Ericsson's Girlfriend: Iris Tritsaris Jondahl
The Swedish star, Marcus Ericsson, has often captured media attention with his incredible career. His back-to-back victories shined a massive spotlight on Marcus. By winning the 2022 Indy championship, he has doubled his fame. Aside from his career, Ericsson's love life is on the road to success!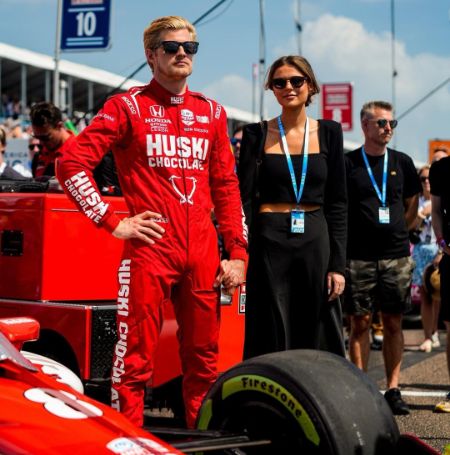 So, people often wonder about Ericsson's love life. Marcus is in a romantic relationship with his girlfriend, Iris Tritsaris Jondahl. Jondahl is a PR for a European party venue and is of Greece nationality.
Ericsson and his girlfriend, Iris, have great bonding and connection. During the driver's victory, she was side by side with him. So, the next big step for the racer and his squeeze would be tying the knot! But the big question remains, when will Marcus and his lover, Jondahl, get hitched?
How Long Have Marcus Ericsson and Iris Tritsaris Jondahl Been Dating?
Marcus Ericsson and his girlfriend, Iris Tristsaris Jondahl, started their sweet love journey in early 2022. The exact date Ericsson and Iris met is a mystery even today. Marcus, the acclaimed racer, announced his romance with the Titsaris through his Instagram account in April.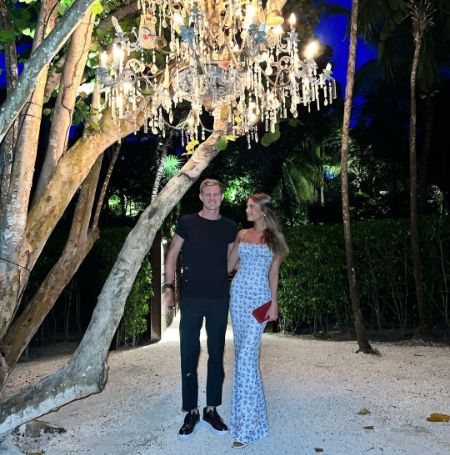 Marcus captioned the picture of the duo on a beautiful day in Long Island, California.
Overall a great weekend in Long Beach. Yes, I'm disappointed, but still feel like a lucky guy, it's the way we respond to setbacks that define us.
The two are constantly appearing in one another profiles. Ericsson and Iris share much about their romance. They often travel to various destinations during the weekend.
Also, Iris teams with her boyfriend in every award show and event to support him. As of now, the duo remained together for more than a year.
Jondahl and Marcus have great connections and understanding in their relationship. However, the pair hasn't yet opened up regarding their future. Maybe soon we can see them walking in the aisle together.
Who is Iris Tritsaris Jondahl? Know About Marcus' Girlfriend
Marcus Ericsson's gorgeous partner was originally from Greece. Iris Tritsaris Jondahl celebrates her birthday every year on March 12 and is now in her early twenties. Her father is Bo Jondahl, a horse breeder, and her mother is Katerina Jondahl.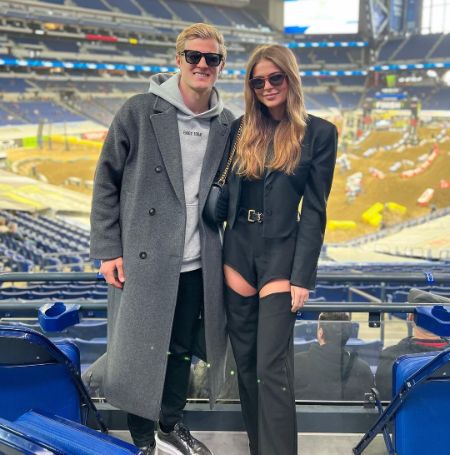 Iris grew up with her brother, Gustav Jondahl, who lives in Denmark. Despite living far from the family, the Jondahls share a great love and often visit one another.
For higher education and an improved lifestyle, she came to the United States. In 2016, she joined Koge Handelsskole and later graduated in 2019.
Iris works for companies like Hive and Rokem and has a great future. Not to forget that Tritsaris is also an Instagram star who has over 15K followers, which is rising daily.
Marcus Ericsson is the 2022 Indy 500 Winner! A Look at Marcus Victories
In 2018, Ericsson joined the IndyCar world by signing a contract with Schmidt Peterson Motorsports. During his Rookie Season, he scored a podium finish and ended 17th with the points.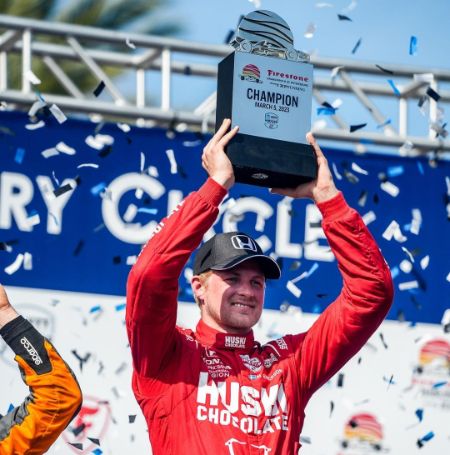 In 2020 he moved to Chip Ganassi Racing and changed everything. During his Sophomore Season, Ericsson was fourth in the Road America race. At the end of the 2021 season, he ranked in 6th place in the championship. Marcus continued his pace with Chip Ganassi Racing.
During the 2022 Indianapolis 500, he won the title by beating Pato O'Ward on a late restart. This win made him the second Swedish player to win the championship after Kenny Brack. Recently, he started the 2023 campaign in St. Petersburg with first place. Speaking of first place in 2023, Brendan Fraser bagged the Best Actor award in the 2023 Oscar!
This wasn't the first time the racer won any major titles. At thirteen, he landed 1st in MKR Series Sweden - Formula Mini. In 2005 he won two titles, including Swedish CHampionship and NOrdic Championship - ICA Junior. With 18 successful races, Marcus won Formula BMW UK with Fortec Motorsport. After two years, he joined TOM's and won All-Japan Formula 3 Championship.
Net Worth Of F1 Racer Marcus Ericsson
The successful racer, Marcus Ericsson, has had an impressive career. With his outstanding form, Ericsson has amassed a massive amount of fortune. As of 2023, Race Car driver enjoys a net worth of $8 Million.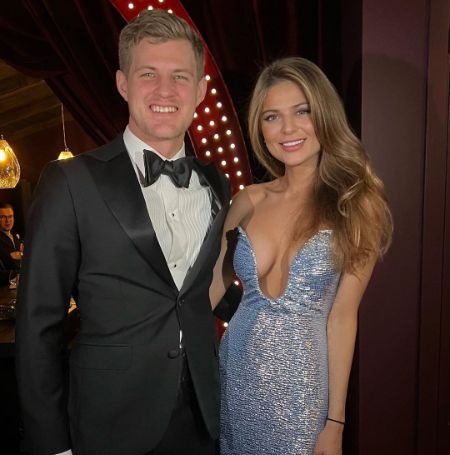 Recently Ericsson won the Indianapolis 500 and bagged $3.1 Million. His team, Chip Ganassi Racing, made a record $16 Million, $2 Million more than the previous mark, which was $14.4 Million in 2008. Like Marcus, the F1 racer Nico Rosberg's Net Worth is in the Millions!
In 2022 Marcus made over $6 Million from his overall investments, including the prize money. The former Formula one racer is living a lavish lifestyle. Being a car enthusiast, Ericsson owns several luxurious cars whose prices are ranged over a million.
-->