What Is Nico Rosberg Net Worth? Details Of His Salary, House, Cars, Income!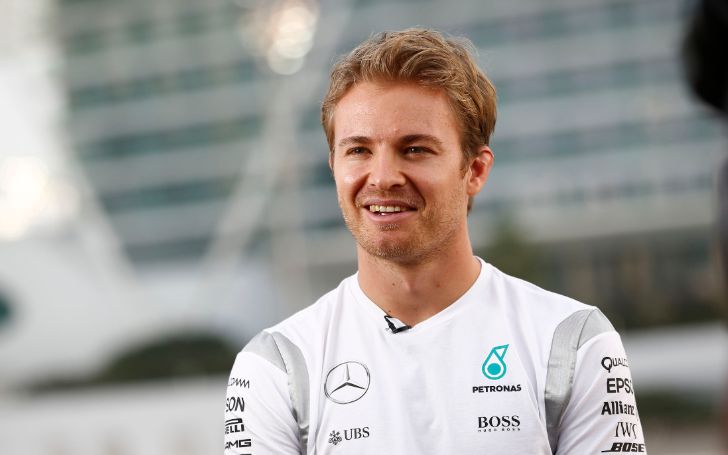 The retired German–Finnish Formula One racing driver and 2016 Formula One World Champion, Nico Rosberg is worth Millions now.
As he was a Formula One racer, we can clearly assume he has a great taste in cars and loves to spend his cash in a very lavish way.
Let's dive into his riches and see how he likes to spend his millions.
Nico Rosberg's Net Worth
Nico Rosberg is a former professional F1 racer who has a net worth of $50 million. His father, Keke Rosberg, was also an F1 racer who won the championship in 1982 and we are sure that Keke was his biggest inspiration which helped him in building these massive assets.
Looking back at Nico Rosberg's career, it started from the year 2012, his salary averaged from $11 Million to $18 Million annually.
See Also: Arnold Schwarzenegger Struck By Flying Kick At Sports Event

Reportedly, Rosberg made $20 Million from his salary and winning in 2016 alone, furthermore, he earned a million extra from his endorsements.
Nico Rosberg's Cars
Recently, Nico Rosberg is quite busy doing promotional stuff, sponsored videos and posts. Every now and then you can find him talking about some cars, be it American Muscle cars, Tesla's electric cars or any other Luxurious cars.
Nico Rosberg has teamed up with Greentech events which basically focuses on promoting healthy measures to keep ecosystems clean and lively. So, in the course, he was awarded the latest Tesla 3 model, which is one of the priciest Tesla models.
Tesla Model 3 is priced at somewhere around $78,000.
Before that, he was seen partnering with Audi as well, for the contract signing, car company awarded him Audi e-Tron which also an electric car, first from the company.
Read Also: First Lady Melania Trump Shares That Barron Trump is Interested in Sports

However, Rosberg is more accustomed to fuel powered horses, that is, he likes revving of the engine. We are sure he misses it more than anything at this point of his life, he likes to drive his Camo LaFerrari and GT2 RS. Camo LaFerrari is priced around $3.9 million, and GT2 is only $345,300.
Nico's love for cars is clearly evident as his social media is filled with all the latest cars, this time, he is in love with this 280 SL.
He seems very delighted, just by standing near this classic Mercedez 280SL.
Nico Rosberg's House and Income
Motorsports has always been living a high life, the fastest cars, biggest houses, and beautiful women, something never changes.
The German-Finnish was always going to be a racer, born and bred in Monte Carlo, where he still resides in a luxurious apartment in the heart of the city's famous harbor which is estimated at $4.9 Million.
Monaco is known as a tax haven, where opening a bank account will require you to deposit somewhere around $1 Million but that's not much of a big deal for F1 racers and several other racers have opted to live in this tiny state for the security of their bank balance.
Read This: What is Niki Lauda Net Worth? Details Of Niki Lauda Income, Lifestyle, Career, House, Cars!

Monaco is probably the best to place to live a retired life and apart from racing career, Nico is making good money from his other partnership as he did with Greentech recently and other big brands like Audi, Tesla, etc.
-->