Mark Dantonio Resigns As Michigan State Coach but Says It's NOT Related to the NCAA Controversy
Published Wed Feb 05 2020 By Sea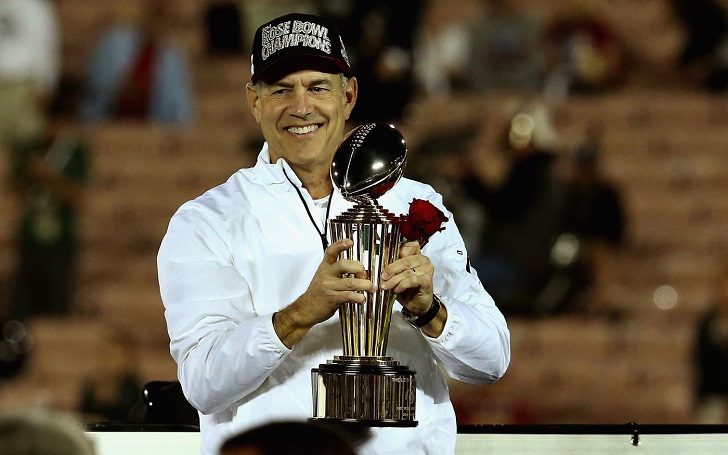 Michigan State coach Mark Dantonio stepped down as the coach amid allegations of NCAA violations. But are they related?
The footballing world encountered a shock just hours ago as Mark Dantonio announced his resignation from his longtime position of head coach of the Spartans program for the Michigan State University team.
However, despite the recent allegations in a lawsuit that he's committed several NCAA violations, he says the situation had zero impact on his current decision.
The Announcement
Dantonio made the surprising announcement on Tuesday afternoon, via Twitter, sharing the resignation letter he sent the team bosses. Reminiscing all the old and present days of his 13-year stint with Michigan State, he stated that it was the time for him to leave the job after resetting the Spartans program this February to prepare for next year's challenges, like he did every year since 2007.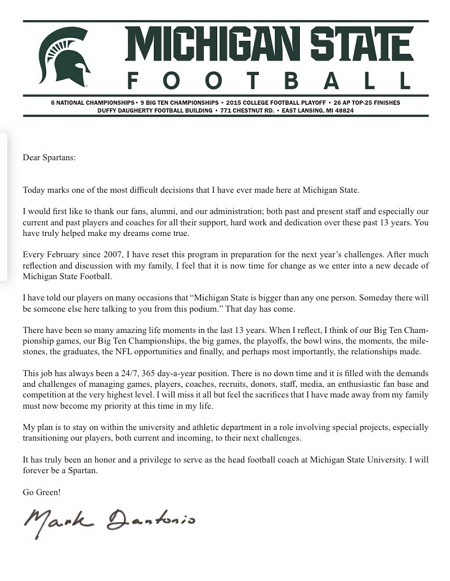 "To all Spartans: Thank you for everything. You have truly helped my dreams come true."
Source: Mark Dantonio, Twitter
The 63-year-old stressed the fact that he wanted to spend more time with his wife, brothers and children (two daughters) because the job "has always been a 24/7 365 day-a-year position" for him. He discussed it with them first before reaching his decision.
The Allegations
The announcement comes less than a day before National Signing Day and just two weeks after receiving a $4.3-million retention bonus from the university.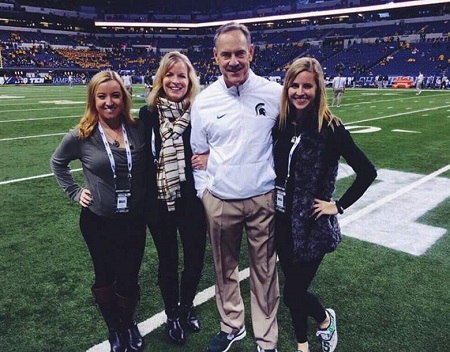 Dantonio was stumped when he was asked what he did in his spare time.
Source: Instagram/Heavy
This becomes another surprising turn, which also stems from an update in an ongoing lawsuit from former Michigan State recruiting director Curtis Blackwell. He filed the update just one day before his resignation, claiming Dantonio and the Spartans committed multiple NCAA recruiting violations.
Find Out: Why Shannon Sharpe and Katy Kellner Split Up
Blackwell is seeking more than $5.5 million in damages for wrongful termination and arrest, saying the coach helped arrange jobs for various high-level recruits and also took Blackwell on recruiting visits. It is widely known to be against NCAA rules because Blackwell was not an on-field coach.
"No relevance whatsoever," Says Dantonio
There are several other allegations that lawyers from Blackwell's side detailed recently. But amidst all that, Dantonio spoke about it during his press conference in East Lansing on Tuesday night and says the latest allegations have zero connection with his decision.
Must see: Randy Moss's son Montigo Moss; Facts to know
Nonetheless, even some of the university officials were caught off-guard by his resignation letter. And when questioned if Blackwell was telling the truth, he stayed on the safe side, saying it's for the court to decide and that he never tries to say anything bad about someone else.
Dantonio's lawyers also shared their side of the story, and he remembers Blackwell sitting in a car when he went to see a recruit in the past. Michigan State athletic director Bill Beekman also said the school would be happy to defend him in court.
Watch: Mark Dantonio Talks His Legacy and Says Zero Future Impact from the Allegations
No matter the result, Dantonio's legacy will live on as he helped the Spartans with three Big Ten titles, a College Football Playoff appearance and a school-best 114 wins.
The current defensive coordinator and linebackers coach Mike Tressel will serve as the team's interim coach for the upcoming games.
Stay tuned and connected to GlamourFame for more Entertainment content.
-->