Top 5 Facts About Montigo Moss
Published Sun Nov 10 2019 By Travis
For all intents and purposes, there are 326 players inducted into the Pro Football Hall of Fame, which is less than one and a half percent of the players who ever played in the NFL. Being honored and inducted into the Hall of Fame is a distinct honor, but then there are those generational talents who are inducted into the illustrious group the same year they become eligible.
Randy Moss is a first-ballot Hall of Famer who got all the stats and all the votes to be in the Hall of Fame. He was a generational talent, and if he beat you at the line of scrimmage, then there is no way a defensive back is going to catch him. Randy was one of those players who were always open even when they were not open.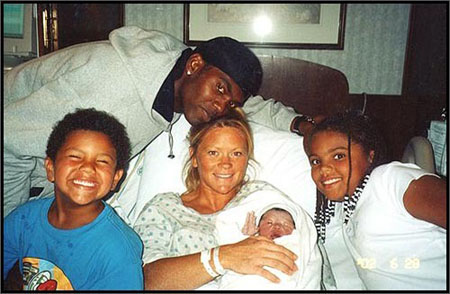 Source: Wiki
But Randy was not just a great player on the field; he was also a good father off of it. He is the father of two daughters and two sons, all from his relationship with ex-girlfriend Libby Offutt. Montigo Moss is the youngest son of Randy, and like his father, he is also making a name for himself on the field of play. Here are the top five facts about Randy Moss's son, Montigo Moss.
5. Montigo is Also a Football Player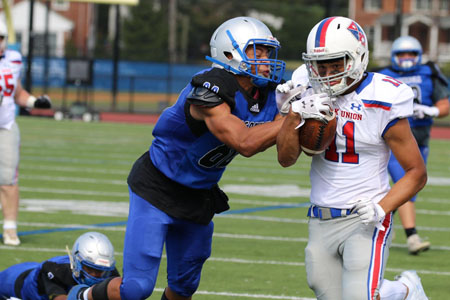 Randy Moss is not one of those players who steer their children away from sports; instead, he encouraged them to do what they want to when it comes to taking up sports and making a career playing. His eldest daughter became a basketball player, and Thaddeus just put a highlight-reel catch against Alabama while playing for LSU.
So, the youngest son of Randy Moss also followed in the footstep of his father and older brother and became a football player himself. The player is one of the most important players in his high school team.
4. He Played for Fork Union Military Academy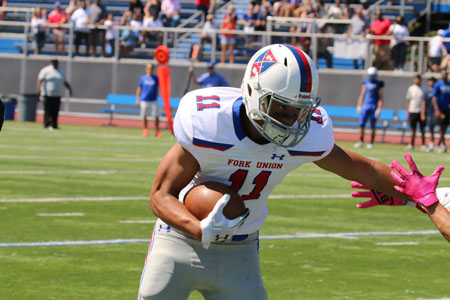 Montigo went to Fork Union Military Academy in 2017 and played for two years in high school. He formed a great bond with the quarterback of the team, and those two were responsible for the most wins in the team's two years period. He was the leader in almost all the stats in high school, which is sure to open some avenues for the player down the line.
3. Montigo's World Class Stats
In his final year in high school, Montigo posted over a thousand yards receiving with an amazing 130 yards per game and a 26 yards average. There were some major highlight-reel catches made by the player for his team, which is why even in double coverage, the quarterback is confident in throwing the ball into double coverage, knowing Montigo can come down with it.
2. His Father Almost Missed His Final High School Game
On 2 November 2019, Montigo was playing his final game for his high school, and his father made it in time to watch the game, but the thing is he almost missed it because of the flight mishap.
Instead of landing in Bristol, Connecticut, the plane landed in Bristol, Tennessee, which meant the player needed to haul ass if he were to make it to the ESPN studio or his son's game. But the player made it in time and saw his son post over 100 yards in the final game they lost.
1. Montigo Graduates in 2020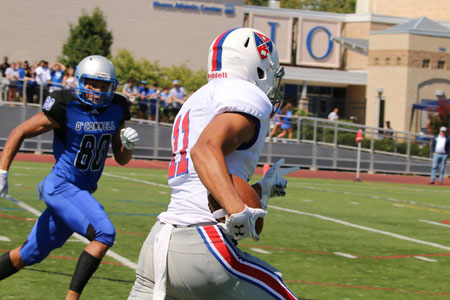 The youngest son of Randy Moss played the final snap of his high school career last week, and now he is looking to graduate from his high school in 2020. Fork Union Military Academy will hold their graduation in 2020 when the players and other 12th grade students will get their degree and move on in their career.
Considering the magnificent stats of Montigo and the assured hands he showed in high school, there are going to be some Universities offering the player scholarship to play for a team. While Thaddeus will be looking to get into the NFL, Montigo will look to make a name for himself in college.
Before you leave, make sure to head on over to our Entertainment section for all the latest news and gossip on your favorite celebrities. Also, do not forget to visit Glamour Fame to be in the know of all the happenings in the world of show business.
-->