Mark Wahlberg's Gets Ripped After 45-Day Challenge Sets Instagram Comments Section on Fire
Published Mon Aug 26 2019 By Travis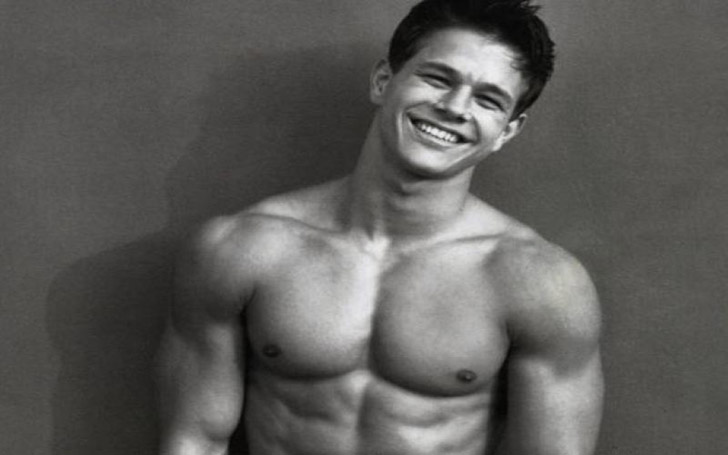 Mark Wahlberg took the 45 days challenge and came out with toned abs and set the Instagram comment section on fire!
Mark Wahlberg is a dedicated human being and probably the only boy band member who made it big in Hollywood. The way he's looking right now, we are even afraid to call him 'Marky Mark'. You've also probably seen the underwear commercial done by Mark Wahlberg back in the day, well; his career changed, but the work ethic of back then never went away.
At the age of 48 people allow you to let yourself go, not severely, but still, you worked your whole life, now with four kids you are allowed to skip the gym every now and then. Mark Wahlberg, it seems, doesn't subscribe to the idea of letting yourself go at any stage of your life. The 'Boogie Nights' star took to Instagram to share a photo of himself with ripped abs and some smooth V-tapered waist.
Just to refresh your minds, the man is 48 years old, and he is sporting a 6-pack and a V-taper. The whole thing is impressive on their own and then let your wandering eyes towards his biceps, which looks to be at least 18 inches. The Transformers actor captioned the photo, "F45 results 45 day challenge," along with tagging F45 Training in the photo alongside a hashtagged phrase "age is just a number."
The Wahlburgers owner also wrote in the hashtag, no wine for 54 days along with clean eating. According to F45's website, "F45 Training is a global fitness community specializing in innovative, high-intensity group workouts that are fast, fun and proven to get rapid results for members."
To not generalize the idea of the F45 brand, their thing is to provide you with a 45-minute workout plan which will help you to burn 750 calories every 45-minute session. The website also says, it is the most efficient way of training and seeing the results on Mark, we are inclined to agree with the statement.
We all know Mark's love for the Patriots and Tom Brady in particular, so Brady was one to comment on the post first with, "We are looking for some skill players." By the way, the Patriots are looking for some skill players, the whole receiving corps is in shambles, sorry, getting off-topic. To the comment, Mark replied, "Let the coach know I'm coming for that spot," to be honest, he definitely can play the slot for as long as Edelman is out.
Mario Lopez was also among the comment section people in awe of the actor's dedication. He wrote, "Show em what fellas in their 40's are all about! You look, awesome bro!!"
Source: Mark Wahlberg, Instagram
The owner of F45 Training, Rob Deutsch, also commented on the post, "Holy moly !!!!! Marky baby," and a lot of arm flexing emojis.
We've seen Mark with great physic, and this body pales in comparison with the body he was showing off in the Michael Bay movie 'Pain and Gain,' but this body is all about being functional and toned, not large and muscular. The "F" in front of F45 stands for 'Functional Training' and the body on Instagram is more than functional.
The father of four who married his wife Rhea Durham in 2009, shows everyone, age is just a number and sometimes a shield to not workout. The only thing stopping people from getting fit is their mental attitude; the day you fix your mental attitude and leave your ego at the door, nothing can stop you from getting a healthy body. It is exactly the lesson you should take away from the amazing transformation by Mark Wahlberg.
-->