Married At First Sight: Jessika Power And Ines Basic Caused A Commotion Showing Up To The Logie Awards Uninvited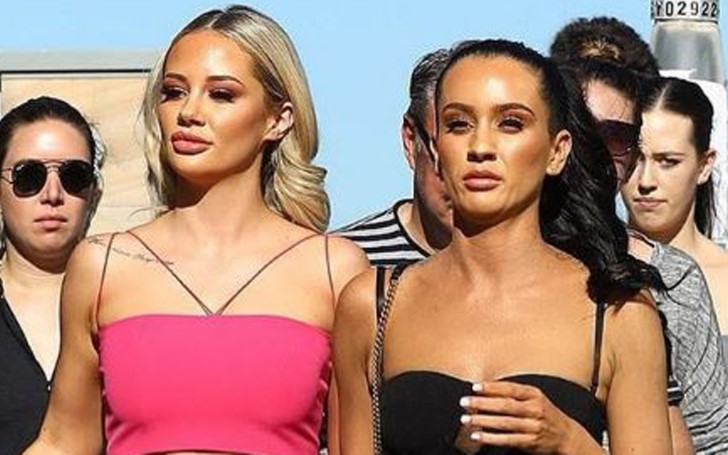 Married At First Sight Australia villains Jessika Power and Ines Basic gate crash Logies, twerk, harass cast mates.
The notorious duo Jessika Power and Ines Basic both cheated on their respective husbands on the reality show Married At First Sight.
The pair was reportedly snubbed from the ceremony as per Daily Mail. This did not faze Jessika and Ines, however, as they arrived at the venue and took to the red carpet after posting videos of drinking and dancing.
An onlooker told the Daily Mail, "'They had crowds around them and were completely mobbed. Ines was calling random men "daddy" and Jessika was shouting: "Where's my Gold Logie?"
"People were cheering them on and buying them bottles of champagne as Jessika twerked."
Both the reality stars dressed in white outfits with Ines opting for an oversized men's shirt and heels. A source revealed, the friends posed for pictures with fans before security ordered them to "settle down and move on".
The source added, the tensions took up a notch when fellow MAFS co-stars who were officially invited bumped into the duo.
Apparently, "tense words" were exchanged as Ines "pretended to vomit" on Martha Kalifatidis.
Meanwhile, Jess shared a laugh and an embrace after reuniting with participant Mike Gunner.
Jess confirmed she and Ines missed out on the invitation to the awards. She said, "Of course we would've attended if they'd asked, but they wanted to play it safe by inviting all the boring MAFS people."
You Might Like: MAFS: Jessika Expresses 'Regret And Remorse' Over 'Hurting Mick'
Jess was later turned away from the venue's rooftop bar as she wasn't amongst the guest list, reports Gold Coast Bulletin.
-->