Marvel's Kevin Feige is Developing a New 'Stars Wars' Movie for Disney
Published Thu Sep 26 2019 By Sea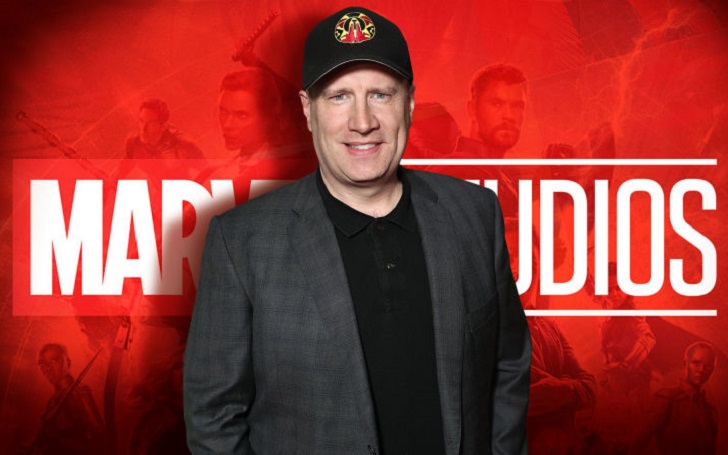 Walt Disney Studios co-chairman, Alan Horn confirmed Kevin Feige is in the plans to develop a new 'Star Wars' movie with Kathleen Kennedy.
Kevin Feige is a huge 'Star Wars' fan, which is not new. But now he is getting the chance to be a part of the production team developing one such movie with the President of Lucasfilm, Kathleen Kennedy, who is pursuing a new era in the 'Star Wars' storytelling.
The Marvel boss discussed his entry into the 'Star Wars' universe during a meeting with Kennedy and Walt Disney Studios co-chairmen, Alan Horn & Alan Bergman. Horn revealed that Feige will join Kennedy on the undisclosed upcoming 'Stars Wars' Movie sequence.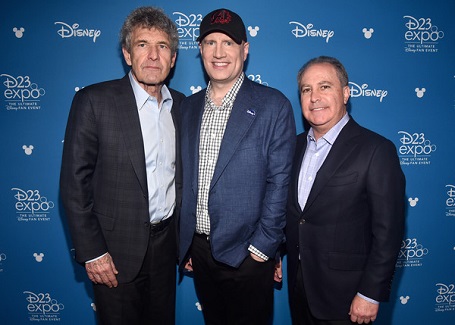 Discussion was already done to include Kevin Feige in the undisclosed 'Star Wars' movie with Disney's chairmen.
Source: Getty Images North America
"We are excited about the projects Kathy and the Lucasfilm team are working on, not only in terms of 'Star Wars' but also Indiana Jones and reaching into other parts of the company including 'Children of Blood' and 'Bone' with Emma Watts and Fox," the co-chairman and chief creative officer told THR, who first reported the news. "With the close of the Skywalker Saga, Kathy is pursuing a new era in Star Wars storytelling, and knowing what a die-hard fan Kevin is, it made sense for these two extraordinary producers to work on a Star Wars film together."
Disney first acquired Marvel in 2009 for a $4.24 billion fee, where Feige was still the president since 2007. Then they swooped with another $4.05 billion in 2012 for Lucasfilm thus uniting the two studios. Kennedy was appointed this rare top executive job at Disney by George Lucas that year. During the acquisition of the 'Star Wars' company, Disney announced some plans for the 2015 'Star Wars: Force Awakens' movie.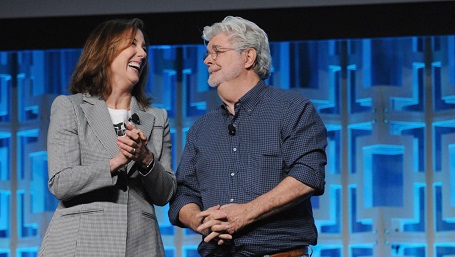 When Disney took over Lucasfilm, Lucas appointed Kennedy for her job.
Source: Getty Images
The 'Star Wars: The Rise of Skywalker' movie is set to be the final installment to the franchise that was first launched by Lucas in 1977. This latest movie is set to premiere in theaters on December 20, so details of the new movie with Feige is likely to not be released anytime soon. But according to a source, Feige contacted one big-time actor to play a specific role he wants if and when he makes the movie.
The final Skywalker movie is targeted to win back fans who were divided after the last sequel trilogy entry 'Star Wars: The Last Jedi' release. Although, the movie did gross $1.3 billion worldwide and got mostly positive reviews. With that box office success, Disney grossed a total of almost $4.5 billion with the 'Star Wars' films they produced. While others crossed the $1 billion mark in the box office, the 2018 prequel film, 'Solo' only gained $392.9 million worldwide, which made it the first 'Star Wars' movie to lose money.
Watch: 'Star Wars: The Rise of Skywalker' Teaser Trailer - Coming to Theaters on December 20
Meanwhile, the leadership of Feige at Marvel has been lucrative to the Avengers franchise. After his top-grossing film 'Avengers: Endgame' (that grossed $2.9 billion to surpass Avatar's success), Marvel is working on its Phase 4 with about 13 films and TV series set to be added into the franchise. In fact, four of the top 10 highest-grossing movies are Marvel's Avengers.
While Feige will continue his work at Marvel, Kennedy too has plans to stay at Lucasfilm for some more time. In September 2018, she renewed her contract to be extended for three more years. Since Disney was criticized for not appointing many women in top roles at the company, any attempt to displace her could mean serious trouble for the company.
Stay tuned and connected for more Movies & TV Shows news on GlamourFame.
-->