Meet Matilda Star Kiami Davael; Facts to Know About the Actress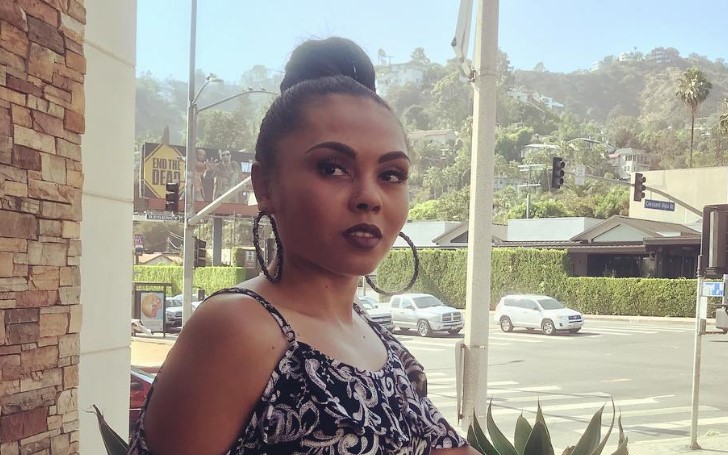 'Matilda' - the classic 1996 family-comedy-fantasy movie based on Roald Dahl's novel was favorite of us all back in the days. The movie was highly acclaimed and awarded with many awards. To simply put it, the movie was 'Box Office Bomb.'
While the movie was a massive success, there's a character whom fans loved equally as the main character 'Matilda' - Mara Wilson. That character is none other than Matilda's best friend Lavender - played by Kiami Davael.
Kiami, who was born on August 21, 1986, was only ten years when she first appeared on the big screen, and that marked the start of her career as an actress.
There are certainly a few things you want to know about the actress after decades. What she is doing and what she did is the question we all get when we start to wonder about the actors' life. So to answer a few of them, we have gathered some information you might like to read.
Kiami Davael Career/Wiki
Kiami Davael Daugherty or Kiami Davael, the little deep-voiced girl who stole our heart with her remarkable charms in the movie 'Matilda, marked the start of her acting career. Despite her huge success, the actress remained active in the entertainment business for just four years (1996-2000).
But, within the span of those few years, she was credited in one of the finest movies of the time. To name a few of the movies and TV series Kiami worked in, we can't miss mentioning her role as Anna on the hit TV series 'Moesha,' which was aired in 1999.
Furthermore, the actress was part of other hits like 'The Pretender' 1997, 'Conan' 1996, 'Lucy' 1998, 'In the House' 1999, 'The Steve Harvey Show' 1999, 'Grown Ups' 1999, and 'Bruno.'
Kiami, who is described as a model, singer, songwriter, and screenwriter, was not away from the entertainment business altogether. In fact, she was doing her things behind the screen afterward. The actress has also directed and produced several productions.
Davael, who has a Bachelor of Arts degree in Psychology, also had the privilege of teaching acting classes to aspiring young stars. Moreover, the actress wrote movie - 'Reckless' in 2012.
Kiami Davael was Originally from Kentucky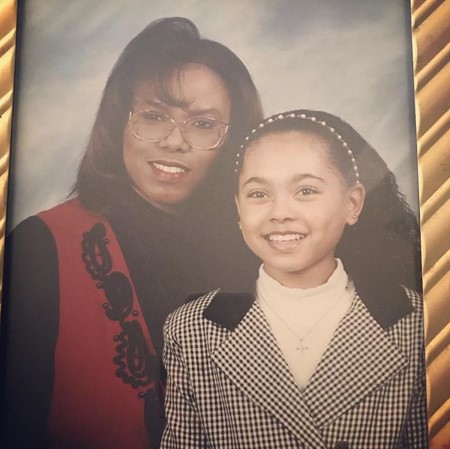 Kiami still lives with her mother and five siblings.
Source: Instagram
Kiami Davael Daugherty was born in Boyle County, Kentucky, but her parents later moved to California. When we checked Kiami Davael's Instagram, we found she is very close to her family.
While Kiami's father passed away years ago, her mother is still with her, and the actress said she is more like a best friend to her. Not only that, the actress stressed her mother is the biggest source of inspiration for her, which helps Kiami to push through all the hard times.
Also Read: Who is Maddie Ziegler Dating? Her Relationship History at a Glance!
Taking to her Instagram, Kiami on her mother's birthday, wrote, "Happy Birthday to my best friend ... MY MOMMY! There's probably nothing I could say that I haven't already said, but just know I love you endlessly, and I thank God for loving me enough to give me such an amazing example of what a woman and a mother should be."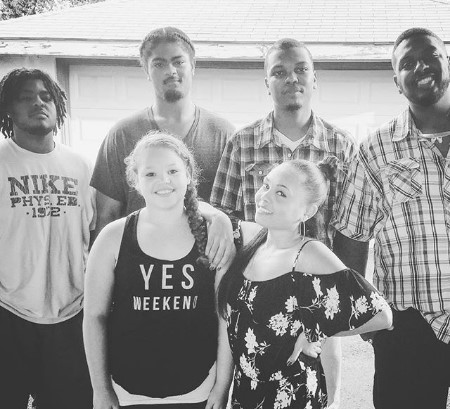 Kiami with her five siblings.
Source: Instagram
The actress further added, "I've seen you struggle, sacrifice, cry and go without just to make sure I had what I needed. I'm eternally grateful. There's no way I can pay you back .. but my plan is to show you that I understand. Today, & every day, you are appreciated! Happy born day, Mommy! ❤️ "
Moreover, the actress also has four brothers and a sister whom she loves endlessly. On one of the Davael's Instagram post dedicated to her late father, the actress wrote, "Happy Father's Day in his Heavenly home to this smooth guy! 🤣 Always a weird day for me ... I love & miss you, Daddy! I know you're never too far away & I will continue to do the best I can to be the best daughter & big sister I can be."
While it was quite apparent, Kiami showered her love to her father via her post; she did not fail to mention her role as a big sister. And in fact, when we checked the actress's Instagram post, we found Kiami is doing just that what she mentioned on her post, and we could not love her more for that.
Kiami Davael and Mara Wilson Reunited After 19 Years in 2015
So back in 2015, something magical happened. Apparently, the two characters of the movie Matilda, Matilda, and Lavender, reunited, and the whole world went crazy out of excitement. To see the two charming characters of the movie reunite again after 19 years was like a dream come true for many fans.
Recommended: Albert Bandura - Everything About the Psychologist Here!
The co-stars of the movie Mara Wilson and Kiami Davael, met casually for a lunch date and decided to give a glimpse of how they look after 19 years, and as expected people were shocked to see two together: Moreover, some fans started comparing the pictures from the movie right away.
Some fans even made a comparison picture, and sent it to the actress which Kiami has uploaded on her Instagram profile.
Taking to her Instagram, the actress uploaded a picture of her and Mara and wrote, "Lunch date with my sis from another miss @MaraWritesStuff #WeStillHang #SoHappyToSeeHer #BFF #JustLikeTheOldDays."
For more information on your favorite celebrities' lifestyle, stay tuned to Glamour Fame, and don't forget to sign up for the newsletter.
-->